What Can You Get From Online Installment Loans
Are you in need of a loan but don't have the funds to cover it? If so, an online installment loan may be the perfect solution for you. 
An installment loan is a type of loan that you pay back over time in regular payments, or installments, as the name suggests. This type of loan has many advantages, and getting one online makes the process much easier and more efficient. Here are some of the benefits of getting an installment loan online. 
You Can Get Installment Loans Fast
One of the biggest advantages of getting an installment loan online is that it can be done quickly and easily. You don't have to wait in line at a bank or go through a lengthy application process. All you need to do is fill out an online form and wait for your loan to be approved. This process can take as little as a few minutes, and you can have the money you need in your bank account within a few days.
You Can Manage the Process Online
Another great benefit of getting an installment loan online is that you can easily manage the entire process. You can view your loan information and make payments directly from your computer or mobile device making it easier to keep track of your loan and ensure that you stay on top of your payments.
It can Help Build Your Credit Online
Getting an installment loan online can also help you build your credit. As long as you make your payments on time and in full, you can improve your credit score. This can be beneficial in the long run as it will make it easier for you to qualify for other types of loans and credit cards in the future.
Your Repayment Terms Will Be Flexible
One of the best benefits of getting an installment loan online is that you can choose your repayment terms. This means that you can pay back the loan over a longer or shorter period. It can be beneficial if you need more time to pay off the loan or if you need to pay it back quicker.
It Will Help Get Financial Stress Out of Your Mind
Finally, an installment loan online can help you get financial stress out of your mind. Knowing that you have a loan in place to help you cover your expenses can be a huge weight off your shoulders. You won't have to worry about how you'll pay for something or if you'll be able to make ends meet.
It Will Allow You to Gain Greater Control Over Your Finances
Getting an installment loan online allows borrowers greater control over their finances because they know exactly how much they owe each month and what their payment schedule looks like before signing any agreements or documents. This helps them stay organized and ensures that all bills are paid on time without penalty fees from missed payments or late charges due to lack of budgeting skills.
The Bottomline
Getting an installment loan online has many advantages that can help you cover unexpected expenses, build credit, and even save money. You can enjoy the convenience and flexibility of online borrowing with the security of low-interest rates and fixed payments. If you need to take out a loan, consider the advantages of getting an installment loan online to get the most bang for your buck.
Get online installment loans here at King of Kash. We have offered affordable no credit check installment loans for almost 40 years. Apply today.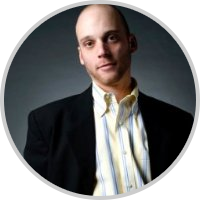 Cary Silverman is a consummate entrepreneur having sold multiple companies during his 20 years of business experience in the financial industry, but for him, it isn't about the money. His success is rooted in his passion to focus on doing something better today than it was done yesterday. These days, he's the CEO of Waldo General, Inc. that oversees the operation of King of Kash.