How Signature Loans Function and Why You Might Need to Apply
A signature loan can be the best option for you if you need money right now. It is a kind of personal loan that is not secured by any form of security and implies that you are not required to pledge any assets, such as your house or vehicle, as collateral for the loan. 
Signature loans are often smaller and have shorter repayment terms than other loans like mortgages and vehicle loans. In comparison to credit cards, signature loans frequently have lower interest rates.
A signature loan's structure and function are covered in this article. We'll also provide some advice on how to acquire the best rate and discuss why you might need to apply for a signature loan.
Advantages of Getting a Signature Loan
The money from a signature loan can be used for anything and is unrestricted. Your credit score can be improved by the timely repayment of your signature loan, which can help you build credit.
Due to the fact that signature loans are unsecured, you might be able to apply for one even if you have low credit. When thinking about getting a signature loan, it's crucial to research and compare rates from several lenders.
How the Process Works
Since signature loans are unsecured, no collateral is needed to obtain one. They are, therefore, a fantastic choice for those with poor credit since they might not be eligible for other kinds of loans. 
Compared to other loan forms, the application process for a signature loan is often significantly easier. Most likely, all that will be required of you is some basic data, such as your name, address, and Social Security number.
Having strong credit is essential to getting the best rate on a signature loan. Your credit score will be used to decide what interest rate to offer you and evaluate if you are a qualified loan applicant. 
If you have poor credit, you might still be eligible for a signature loan, but the interest rate will probably be higher.
Amount You Can Borrow
Signature loans with no credit check are offered in quantities ranging from $100 to $5000. Depending on how much you borrow, the terms of payback can range from two weeks to four months. 
Remember to Repay the Loan on Time
Signature loans are a great option for those looking for a loan but are unable to take out a traditional loan due to their credit score or other factors. They are relatively easy to apply for, and the process is usually more flexible than other types of loans. 
However, you can incur late fees if you can't pay back your signature loan on time. Your lender might also notify the credit bureaus about the late payment, which might lower your credit score. 
In the event that you believe you won't be able to make a payment, it's crucial to speak with your lender right away to go over your choices.
King of Kash offers signature loans in Kansas City. We are a reputable business with almost 40 years of experience in providing affordable "no credit check" installment loans. Apply now to find out if you're qualified!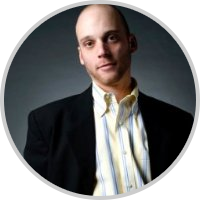 Cary Silverman is a consummate entrepreneur having sold multiple companies during his 20 years of business experience in the financial industry, but for him, it isn't about the money. His success is rooted in his passion to focus on doing something better today than it was done yesterday. These days, he's the CEO of Waldo General, Inc. that oversees the operation of King of Kash.