Cord Cutting – All You Need To Know
Have you recently come across the idea of cord-cutting and wonder what it is? Well, you are in the right place as this article will give you valuable insight into all you need to know about cord-cutting and how to do it.
Cord-cutting is all about discontinuing your TV subscriptions from your satellite, cable, and/or telephone company and using an online streaming service or device instead. Saving money and the availability of programs and shows on-demand are some reasons why cord-cutting popularity is gaining momentum.
To explore this promising concept further, let us dive right in.
What is Cord Cutting?
Cord-cutting is a concept for you to stop using television services provided by the cable network, satellite, or telephone service provider. Of course, you need an alternative, and thanks to internet-based/online streaming devices and services, you have plenty of affordable options to choose from.
Dropping your landlines to adopt the voice of IP (VOIP) and cellular services is another telecommunication perspective of the cord-cutting domain. However, the goal is still the same, i.e., opting for a cost-efficient digital alternative to conventional landline calling.
The reason people are tilting towards cord-cutting more and more every day is due to dated and limited choices offered by traditional television services. On the other hand, services such as
Netflix, Apple TV, Hulu, and many more are offering a plethora of choices to suit everyone's taste. The best part is that you can choose to watch your favorite show at your own convenience.
The Basics of Cord Cutting
The basic level of cord-cutting entails several elements. Let us have a quick look at them.
Internet Service – A Must-Have
In order to make cord-cutting a reality, you will definitely require home internet service along with a decent Wi-Fi router. This is essential for your streaming device to get online and connect to its respective streaming servers.
Wondering what internet speed will be adequate for a flawless cordless experience? Well, remember the golden rule of 15 megabytes per second (Mbps) per device. So let us suppose there are three devices or television sets you will be using, then home internet speed should be somewhere around 45 Mbps.
However, this is only a recommendation, and not all services require such high speeds. For instance, according to Netflix, you only require a 500 Kilobytes per second (Kbps) connection to stream a movie or show on your TV, tablet, laptop, or mobile phone.
Picking a Streaming Service
Replacing your existing cable TV service requires a suitable alternative. It can either be a subscription to one or more online streaming services or buying a device for a specific streaming platform.
For instance, you can use online on-demand video services such as Hulu and Netflix. Whereas, there are devices available for TV and on-demand videos such as Apple TV and Amazon Fire TV, etc., for live shows and premiers. Other than that, you can use several free online sources to watch videos, such as YouTube, and YouTube TV.
An Antenna – A backup or an Alternative
Modern TVs come with an onboard tuner and port to connect an antenna's coaxial cable. You can use this as a backup to get local channels without using the cable TV service or paying anything for an online subscription. This is the cheapest way to enjoy television programming, especially if you are an occasional viewer of any local shows, news, sports, etc.
The Benefits of Cord Cutting
If you are weighing whether cord-cutting is a worthy investment, then here are some pros that may help you switch.
Cost Saving
As you disconnect your expensive cable service, you will be able to choose an online streaming service or device at a much cheaper cost. For instance, you can subscribe to and discontinue an online streaming service on a monthly basis. Plus, it may cost you as low as $6 per month.
On the other hand, buying an online streaming device may cost a little bit more, but it is a one-time expense that will serve you for many years to come. Do not forget about the portability factor, because now you can take your TV with you.
Watching from Wherever Your Want
No need to be in your sitting lounge or bedroom to watch your favorite shows. From your kitchen or in a warm bubbly bath or on a commute, you can watch your favorite streaming service wherever you want, whenever you want.
Even if you are traveling across the country or internationally, you will always have access to your favorite shows without any disruption.
Services such as Netflix allow you to create multiple profiles on a single account. This way, each family member can create a customized catalog of their favorite shows and watch them without messing up other person's viewing history.
Recommendations Based on Your Viewing Habits
These cord-cutting streaming devices and services are very smart and learn from your viewing habits. You do not have to browse through a long lineup of channels to find something you may enjoy.
An online streaming service or device learns what kind of shows and movies you love to watch and makes new recommendations from your most favorite genres. So, not just the money, you also get to save valuable time as well.
Multiple Subscriptions
Freedom from the cable TV and telephone companies' monopoly is the biggest advantage of cord-cutting. You can only stick to one local cable TV provider and pay whatever they extort out of you.
However, with online streaming, you can join multiple services that suit your taste.
Another way is to rotate your streaming subscriptions. For example, you can join Netflix for a couple of months to watch the new shows and discontinue it and join another service such as Hulu, Amazon, or Apple TV to enjoy their seasons' premiers. You can do this on a monthly basis without any additional charges etc.
Should You Cut the Cord?
Is cord-cutting an excellent idea for you? Well, let us step back and consider the following elements to make a smart decision.
Will You Be Saving Any Money?
Cord-cutting does not always mean that you have to get an alternative service. If you are not an avid television viewer and still paying for a cable TV subscription, then cord cutting will allow you to save that money.
However, opting to buy several subscriptions may cost you more than your existing TV services. Yes, it may offer better quality and choice of programming. Therefore, it is for you to decide whether cord-cutting is going to be worth it for any of those reasons or at all.
Do You Have an Internet Service at Home?
If you have a home internet service, that is great! If not, then you must add that cost to your monthly budget. Online streaming will require an adequate internet connection at all times.
Do not fall for the classic trap of using your mobile network's internet, as you will end up receiving colossal data usage bills. Getting an internet connection will cost you far cheaper than using cellular internet.
5 Steps to Cut the Cord
Here are five simple steps to cut the cord today.
Step #1 – Making a Choice
First, decide on what type of online streaming service you would use as an alternative. Maybe it is the TV antenna you want to try and see if that alone fulfills your television viewing needs. For instance, you can really bring your costs down as you can get up to 50 free channels on a TV antenna, including ABC, NBC, CBS, PBS, and many more.
Step #2 – Picking an Internet Service Provider
You can usually ask your cable or telephone company for an internet-only package for as low as $25 per month.
Step #3 – Deciding on Streaming Services
You can choose from a variety of streaming devices and services. You can mix and match to get everything that suits your viewing taste.
Some of the popular streaming devices include
Apple TV
Google Chromecast
Amazon Fire TV stick
Roku
Whereas the most popular online video streaming services include
Netflix
Amazon Prime
Hulu
HBO Max
Disney+
Step #4 – Choosing a Service for Live TV
If you are more into Live TV services then Direct TV Now, PlayStation Vue, YouTube TV, Sling, and Hulu Live, may be worth looking at. You can get decent live TV streaming within a price range from $15 to $45 per month.
Step #5 – Selecting the Apps
If you are more of an on-the-go viewer than streaming services with an app are an ideal alternative for you. These include AMC, Amazon, Netflix, HBO, Sundance Now, Hulu, Apple TV, Disney, etc.
OTA and DVRs
If you love using your Cable TV's DVR, you can still enjoy that feature on your online streaming service. Online TV services offer a cloud-based DVR to record your favorite shows that you can enjoy anytime from anywhere.
With streaming services, you do not need to worry about DVR because their shows and movies are available 24/7. All you need is to get into your app and start watching a show from where you left.
Things to Consider
Now that you know everything about cord-cutting and its alternative, you must consider these factors before and during the process.
Getting Everything You Care About
If you are a fan of live sports, you must choose a service that offers the option. Remember, online video streaming does not cater to any sports streaming, live or otherwise. That is one reason why sports fans face the hardest time when it comes to cord-cutting.
Regional Sports Networks (RSN) channels are online available on cable TV without any alternative medium for viewing. So if you are a fan of basketball and pro baseball teams, cable TV is the only option you have.
However, NFL pro football is available on a live TV streaming service or an antenna. For CBS games, you can get Paramount Plus.
A Trial Run before Going All-In
It is always a good idea to do a trial run before cutting the cord altogether. The transition phase may require you to trial and test various online subscriptions to pick the one/s right for your viewing needs. This will help you be sure that cord-cutting is a budget-friendly option for you.
Go through your preferred channels, videos, movies, and other viewing genres, and then make a checklist. Now compare different devices and services that offer you the most options on your list.
You may even want to get a combination of an online streaming service and a device and still manage to save a few bucks.
Once you have the device, let yourself and the family members get familiar with how the service works before giving that final boot call to the cable TV provider.
Conclusion
Cord-cutting is nothing short of a lifestyle change. If you are unfamiliar with the concept, this will be refreshing and a bit of a liberating experience. On the other hand, if you have been living with online streaming or devices for a while, then cutting your cord will be an easier call to make.
A quick tip is to avoid the classic trap often attempted by the cable provider. Your cable TV providers will try their best to make sure that you stick to their service by offering lucrative incentives.
The idea is to make you second-guess your decision and give up the idea of cord-cutting. However, you must weigh all your options and decide whether to stay with the Cable or cut the cord.
For instance, if you are after a fully online and on-the-move experience, cable TV cannot offer you any deal that fulfills that need. Additionally, remember that online streaming services do not bind you in long-term contracts, whereas cable TV will bind you for at least a two-year contract.
On the other hand, you must remember that you will not be able to get all channels on a single service or device. Hence, creating a combo of two or more services to cater to most of your viewing needs will be your only option.
Due to this mix and match, you will have to reconsider if cord-cutting is really a feasible and cost-effective alternative or you are paying too much just to get an online experience? Not to forget the Internet connection cost to get a new connection or upgrade an existing one.
Now that you know all the basic and common aspects of cord-cutting, it is time to decide. Happy Cord Cutting!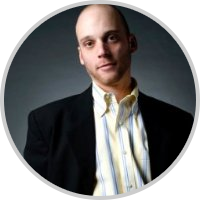 Cary Silverman is a consummate entrepreneur having sold multiple companies during his 20 years of business experience in the financial industry, but for him, it isn't about the money. His success is rooted in his passion to focus on doing something better today than it was done yesterday. These days, he's the CEO of Waldo General, Inc. that oversees the operation of King of Kash.