Online Loans: What They Are, How They Work, and the Benefits
Online loans are a relatively new but increasingly popular financial service that have revolutionized the way we access credit. They are fast, convenient, and accessible to a wide range of borrowers, providing a lifeline for those who may not have access to traditional banking or lending services. Today we will delve into the world of online loans, exploring what they are, how they work, and more:
What Are Online Loans?
Online loans are a type of personal loan that can be applied for and processed entirely online. This means that borrowers no longer need to visit a bank or other financial institution to apply for a loan. Instead, they can simply fill out an online application form, submit the required documentation, and receive a decision on their loan application within a short period.
Online loans are typically provided by non-traditional lenders, such as fintech companies and online lending platforms. These lenders use innovative technology and alternative credit assessment methods to offer loans to many borrowers, including those with less-than-perfect credit scores.
How Do Online Loans Work?
The process of applying for an online loan is simple and straightforward. Here are the basic steps involved:
1. Research and Compare Lenders
Before applying for an online loan, it's important to research and compare various lenders to find the best loan product for your specific needs. Look for reputable lenders with positive customer reviews, competitive interest rates, and transparent terms and conditions.
2. Fill Out an Online Application Form
Once you've chosen a lender, you can begin the application process by filling out an online form. This will typically require you to provide personal information, such as your name, address, and Social Security number, as well as financial information, such as your income and employment history.
3. Submit Documentation
Depending on the lender and the type of loan you're applying for, you may need to submit additional documentation, such as proof of income, bank statements, or tax returns. Many online lenders allow you to upload these documents directly through their website, making the process quick and easy.
4. Receive a Decision
After you've submitted your application and documentation, the lender will review your information and make a decision on your loan application. This can usually be done within a few minutes, but some lenders may take up to a few business days.
5. Sign the Loan Agreement and Receive Funds
If you're approved for an online loan, you'll be presented with a loan agreement containing the terms and conditions of the loan. Once you've reviewed and signed the agreement, the lender will deposit the loan amount directly into your bank account, often within one business day.
Benefits of an Online Loan
There are a ton of benefits to online loans. Here are a few examples:
1. Convenience
One of the most significant benefits of online loans is the convenience they offer. You can apply for a loan from the comfort of your home or office without visiting a bank branch in person. This saves you time and effort, which can be especially valuable if you have a busy schedule or live in a remote area.
Online loan applications are typically straightforward and user-friendly, allowing you to complete the process in just a few minutes. You can then submit your application at any time of the day without being restricted by traditional banking hours.
2. Speed
Online loans are known for their quick processing times. Many online lenders use automated systems to evaluate your loan application, which means you can often receive a decision in a matter of minutes. In contrast, traditional banks and financial institutions may take several days or even weeks to process and approve your loan application.
Once your online loan is approved, the funds are usually transferred to your bank account within a few hours or days. This is particularly beneficial if you need urgent financing for an emergency or time-sensitive investment opportunity.
3. Competitive Interest Rates and Fees
Online lenders often have lower operating costs than traditional banks, as they do not have to maintain physical branches and large staff numbers. These savings are often passed on to customers through competitive interest rates and lower fees.
By shopping around and comparing the rates and fees of different online lenders, you can find the most affordable loan option for your financial needs. In addition, some online lenders offer special discounts or promotional rates for new customers or existing clients who meet specific criteria.
4. Flexible Loan Terms
Online loans often come with more flexible terms than traditional bank loans. You can choose a loan term with higher monthly payments if you want to pay off your loan quickly. Alternatively, you can choose a longer loan term with lower monthly payments if you need time to repay the loan.
Additionally, some online lenders may offer more flexible repayment options, such as early repayment without penalty, payment holidays, or the ability to make additional payments without fees. These features can help you manage your loan more effectively and reduce your overall interest costs.
5. Access to a Wider Range of Loan Options
Lastly, traditional banks and financial institutions often have strict lending criteria, which can make it difficult for some borrowers to access financing. Online lenders, on the other hand, typically offer a wider range of loan options, catering to a more diverse customer base. This includes loans for people with less-than-perfect credit, self-employed individuals, and those seeking smaller loan amounts.
On top of that, online lenders often specialize in specific types of loans, such as personal loans, business loans, or student loans. This specialization allows them to provide customized loan products and expert advice to their customers, helping you find the best financing solution for your unique needs.
Apply for an Online Loan Today
All in all, online loans offer numerous benefits that make them an attractive option for borrowers seeking financing. These benefits include convenience, speed, competitive interest rates, flexible loan terms, and access to a wider range of loan options. That said, while online loans offer a convenient and accessible way to obtain the funds you need for a variety of purposes, it's important to carefully research the loans you want. 
For nearly four decades, King of Kash has offered affordable installment loans without credit checks. If you are looking for fast online no-credit-check loans, apply now to find out if you're eligible and receive your funds quickly!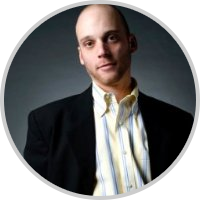 Cary Silverman is a consummate entrepreneur having sold multiple companies during his 20 years of business experience in the financial industry, but for him, it isn't about the money. His success is rooted in his passion to focus on doing something better today than it was done yesterday. These days, he's the CEO of Waldo General, Inc. that oversees the operation of King of Kash.