How to Make Sure You Have a Budget for the Holiday Season
Christmas is an expensive time of year and can take a toll on your wallet. With all the extra costs of gifts, decorations, food, and festivities, it's easy to overspend. To help you stay in control of your budget, here are some tips to ensure you have money during Christmas.
Make a Budget
Creating a budget is the first step to controlling your finances during the holidays. Take the time to determine your income and what you need to spend on gifts, decorations, and other holiday costs. This will help you stay within your limits and avoid overspending.
Save Money throughout the Year
One way to have money during Christmas is to save money throughout the year. You can set aside money each month into a savings account. This way, when Christmas comes, you will have money to spend.
Start Shopping Early
Shopping early can help you save money in the long run. If you start shopping early, you'll have more time to compare and find the best deals. You may even take advantage of special holiday sales and discounts.
Don't Forget Coupons and Rewards
Don't forget to use coupons and rewards when shopping for gifts or decorations. Many stores offer discounts for loyal customers, so ensure you take advantage of them. 
Reuse and Recycle Decorations
Reusing and recycling your decorations can help you save money. Instead of buying new decorations each year, see what you can reuse from the previous year. You can also find creative ways to reuse old Christmas cards as decorations.
Make Homemade Gifts
Making homemade gifts is a great way to save money during the holidays. Not only is it cheaper, but it's also a great way to show your loved ones that you care. Plus, homemade gifts can be personalized, making them even more special.
Cut Back on Other Expenses
To make sure you have enough money for Christmas, try cutting back on other monthly expenses. You might be able to save money by eating out less or cutting back on your entertainment budget.
Look for Extra Income
If you're struggling to make ends meet, you might want to look for ways to make a little extra money. You could take on a part-time job, do freelance work, or even sell some of your unwanted items online.
Avoid Breaking the Bank during the Holidays
You can do many things to ensure that you have money during Christmas. First, begin setting aside money each month, so you have a cushion to fall back on when Christmas comes around. Additionally, track where you are spending your money and see where you can cut back to save more. Finally, consider getting a part-time job during the holiday season to earn extra money to help cover the cost of holiday celebrations. By following these tips, you can ensure that you have money during Christmas.
If you need online loans with no credit, you can contact us at King of Kash. We offer affordable installment loans with no credit check—perfect for those who are strapped for cash and need a quick resource. Get in touch with us at King of Kash to learn more about our offers!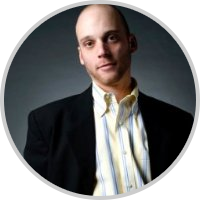 Cary Silverman is a consummate entrepreneur having sold multiple companies during his 20 years of business experience in the financial industry, but for him, it isn't about the money. His success is rooted in his passion to focus on doing something better today than it was done yesterday. These days, he's the CEO of Waldo General, Inc. that oversees the operation of King of Kash.