Personal Loan: The Most Suited Term Length for You
Personal loans are versatile and can be used for almost anything, from paying off credit card balances to financing a home renovation.
But before you start shopping around for the best personal loan rates, it's important to understand how different loan terms affect your repayment schedule.
Choosing the Right Term Length for Your Personal Loan
When looking for a personal loan, you should consider a few things before deciding. One of the most important decisions you will make is choosing the right term length for your loan. The term length of a loan is the amount of time you will have to pay the loan in full.
A longer-term can mean lower monthly payments and more interest payments over time. A shorter term can mean higher monthly payments, but you'll also pay off the loan faster and save on interest.
When deciding on the length of your loan term, it's important to consider a few key factors.
Time:

The processing time can vary depending on the lender. Some lenders can process your loan in as little as a few hours, while others may take several days.

Interest Rate:

This can vary widely depending on the lender and the type of loan you take out. The APR (annual percentage rate) is a more accurate way to compare loans because it considers the fees and costs associated with each type of loan.

Other Fees:

Aside from the interest rate, other fees are associated with personal loans. These include origination fees, application fees, processing fees, and late payment penalties.

Discounts:

Make sure to ask for your lender's incentives and discounts. Some lenders offer a flat-rate discount if you pay off your loan early, while others offer an interest rate reduction for those who set up automatic payments from a checking or savings account.
What Is the Required Credit Score?
You may be eligible for a personal loan depending on your credit score. Lenders use different methods of determining creditworthiness, but generally speaking, if you have a high enough score, you'll be eligible for the lowest rates and best terms.
A FICO® Score above 670 is considered excellent credit, but lenders use many factors to determine your eligibility. The lender will also evaluate other aspects of your financial situation, such as whether or not you have any past delinquencies on your credit report. Your credit history will be checked as well.
Where to Get a Personal Loan?
There are many places you can go to get a personal loan. A few of the most common lenders include banks, credit unions, and online lenders. These three have pros and cons, so it's important to compare each before deciding where to go.
Banks: Banks are a great place to get a personal loan if you already have an account with them. They will look at your credit history and income when determining whether or not they'll approve your application.
Credit Unions: Credit unions typically offer lower interest rates than banks because they operate on a non-profit basis.
Online Lender: Online lenders have been growing in popularity as an alternative to banks and credit unions. They typically offer lower interest rates than traditional lenders, but their approval process is less stringent.
Consider All Factors before Making a Decision
When you're looking to get a personal loan, you must consider all your options. There are many different types of lenders, and each one offers something different. Make sure that you have a good understanding of what each lender offers before making a decision.
Need funds to pay for your next vacation? A personal loan could be the solution you're looking for. Apply for a fast online loan with no credit check at King of Kash and get the funds you need. Our website is easy to use, and we offer competitive rates.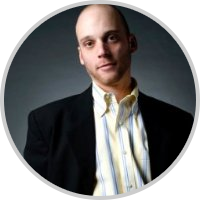 Cary Silverman is a consummate entrepreneur having sold multiple companies during his 20 years of business experience in the financial industry, but for him, it isn't about the money. His success is rooted in his passion to focus on doing something better today than it was done yesterday. These days, he's the CEO of Waldo General, Inc. that oversees the operation of King of Kash.