Find an Online Loan Provider with These 4 Fast Tips
If you need a loan but have bad credit or no credit history at all, you may find it difficult to secure financing from traditional lenders. Fortunately, many online loan providers now specialize in providing loans to people with no credit. However, not all online loan providers are created equal. Choosing the right one to offer you the best terms and rates is important. Here are four tips to help you choose a credit lender for an online loan when you have no credit history.
Check Their Reputation
Before you apply for an online loan, it is important to research the lender's reputation and read reviews from previous clients. You can check the lender's reputation on websites such as the Better Business Bureau (BBB), which rates businesses based on customer service, response to complaints, and overall reputation. You can also read reviews on websites such as Trustpilot and Google Reviews to understand what previous clients have experienced.
If you encounter a lender with many negative reviews or a low rating, avoid them and look for a different lender. A reputable lender will have positive reviews and a high rating, indicating a good track record of providing customer loans.
Compare Their Rates and Terms
When choosing an online loan provider for no credit, it is important to compare rates and terms to ensure you get the best deal. You can use comparison websites to compare rates and terms from different lenders or contact lenders directly to get quotes.
Be sure to look at the APR (Annual Percentage Rate), which includes the interest rate and any fees the lender charges. A lower APR means that you will pay less in interest and fees over the life of the loan. You should also pay attention to the repayment terms, such as the length of the loan and the frequency of payments. Ensure you can afford the monthly payments and that the loan term suits your needs.
See If They Have Hidden Fees
Some online loan providers may charge hidden fees, such as application fees, origination fees, or prepayment penalties. These fees can add up and make the loan more expensive than anticipated. Before applying for one, make sure that you read the lender's terms and conditions carefully to check for any hidden fees.
A reputable lender will be transparent about their fees and not hide any costs from you. If you come across a lender that charges hidden fees, avoid them and look for a lender that is upfront about their fees.
Find Flexibility
When canvassing an online loan for no credit, looking for a lender that offers flexibility is important. For example, some lenders may allow you to adjust your repayment schedule or offer forbearance if you are experiencing financial difficulties. This can be helpful if you run into unexpected expenses or lose your job and need help to repay your loan.
To suit your needs, looking for a lender offering multiple loan options, such as secured and unsecured, would be best. A flexible and accommodating lender will be more likely to work with you if you have issues or need to change your loan.
The Bottom Line
Choosing an online loan provider for no credit can take time and effort. Still, by following these tips, you can work with a reputable lender that offers competitive rates and terms, has no hidden fees, and is flexible and accommodating. Remember to do your research, compare rates and terms, read the lender's terms and conditions carefully, and choose a lender that is transparent and easy to work with.
Get Cash Now with King of Kash
King of Kash offers no credit check installment loans that are affordable and fast to obtain. We've been providing this service for almost 40 years, helping customers gain much-needed financial assistance for major expenses such as home remodels, education, a car, or a home! Interested individuals can apply today to see if they qualify. Visit our website and click "Apply Online" today to get an online loan for no credit!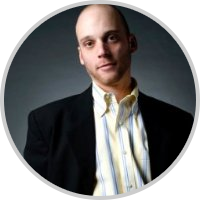 Cary Silverman is a consummate entrepreneur having sold multiple companies during his 20 years of business experience in the financial industry, but for him, it isn't about the money. His success is rooted in his passion to focus on doing something better today than it was done yesterday. These days, he's the CEO of Waldo General, Inc. that oversees the operation of King of Kash.