Factors To Consider When Choosing Online Lenders
With the rising popularity of no credit check online loans, choosing the right lender for your needs is becoming increasingly challenging. With so many options available, it is important to take the time to evaluate all of the factors that could affect your decision. When choosing an online loan lender, there are several key factors to consider before making a final decision:
Make Sure They Are Legal
One of the most important factors to weigh is whether or not the lender is legal. It is essential to ensure that any lenders you are considering are legally authorized to lend money in your state or country. If the lender is not legally authorized, you may find yourself in a difficult situation if you ever need to take legal action against them.
You can also see if the lender is a member of a trade association or other professional body that sets standards for lenders. These associations often have a list of accredited lenders and may be able to provide information on the lender's reputation.
Check Reviews and Ratings From Previous Customers
When choosing an online loan lender, doing your due diligence is essential. One of the most important considerations when selecting a lender is to check reviews and ratings from previous customers. This is among the best ways to understand the lender's services, customer service, and overall satisfaction.
By looking at reviews and ratings from previous clients, you can gauge the lender's level of professionalism and customer service. You can find out if the lender is reliable, trustworthy, and has the necessary funds to provide you with the loan you need.
Learn More About Their Customer Support System
Customer support is a vital part of any business, especially when it comes to loan lenders. When dealing with a situation involving money, you want to feel confident that you're being taken care of and that your questions and concerns are being addressed promptly and professionally.
When researching an online loan lender, it's crucial to find out what their customer support system looks like. Does the lender have an online chat feature or a toll-free number you can call? How long will it take for you to get a response? Are they available 24/7 or only during certain business hours?
Ask the lender about their safety measures to ensure your personal information remains confidential. This is an integral factor to consider, especially when dealing with sensitive financial matters.
Check for Any Hidden Charges
Many lenders offer loans with no hidden charges, but it is important to research and ensure that you are dealing with a reputable and trustworthy lender. A good way to start is to check the lender's website and read the terms and conditions carefully. You want to ensure that you understand everything included in the loan and that there are no hidden charges. 
Find Out About Their Interest Rate
When choosing an online loan lender, one of the most important factors to consider is the interest rate they offer. Interest rates can also vary from lender to lender, so it is important to research and compare different offers before selecting one.
A lender's interest rate is based on several factors, including the amount of money you are borrowing, your credit score, and the type of loan you are applying for. The higher the loan amount, the higher your interest rate is likely to be. Likewise, if you have a lower credit score, the interest rate is expected to be much higher. It is also important to consider the repayment terms of the loan, as these can significantly impact how much interest you will have to pay over the life of the loan.
Consider How Fast the Application Process Is
One of the most important factors is how quickly the application process can be completed. For many borrowers, speed is of the essence when applying for a loan.
The speed of the application process can vary from lender to lender. It's important to consider how long it will take to get your loan approved and funded. Some lenders may be able to get you approved and funded within a matter of days, while others may take weeks or even months. Ask potential lenders about their average application processing time to better understand how long it might take you to get your loan approved.
Choosing the Right Lender Is Crucial
When searching for the right lender that offers no credit check online loans, it is essential to assess and compare the various options available. Before making a decision, you must consider the factors we shared above. By carefully reviewing these factors, you can make sure you choose the lender that best suits your needs. Ultimately, selecting the right online lender is an important decision, as it will directly impact your financial success.
King of Kash offers hassle-free no credit check online loans. Apply for a loan today to see if you qualify and learn how you can get your money fast!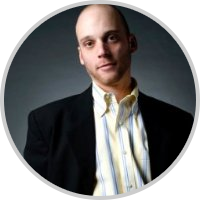 Cary Silverman is a consummate entrepreneur having sold multiple companies during his 20 years of business experience in the financial industry, but for him, it isn't about the money. His success is rooted in his passion to focus on doing something better today than it was done yesterday. These days, he's the CEO of Waldo General, Inc. that oversees the operation of King of Kash.