The Truth About Same-Day Loans: Separating Myths from Facts
Same-day loans have become a popular option for individuals who need fast cash. These loans are designed to provide an instant solution to financial emergencies. Many people rely on them to pay unexpected bills, cover medical expenses or make ends meet until their next paycheck. 
However, there is a lot of misinformation surrounding same-day loans that can make it difficult for people to make informed decisions. In this blog post, we will separate the myths from the facts to help you understand the truth about same-day loans.
Myth: Same-Day Loans Are Only for People With Bad Credit
Fact: While same-day no-credit-check loans are often marketed to people with bad credit, they are available to anyone who meets the lender's eligibility criteria. Your credit score is just one of the factors that lenders consider when assessing your application. Other factors, such as your income, employment status, and debt-to-income ratio, will also be considered.
Myth: Same-Day Loans Have High-Interest Rates
Fact: Same-day loans typically have higher interest rates than traditional bank loans because they are unsecured, and the lender is taking on a higher risk. However, the interest rates vary depending on the lender and your creditworthiness. They are often lower than credit card interest rates. It's important to shop around and compare rates to find a loan with a competitive interest rate.
Myth: Same-Day Loans Are a Trap That Will Leave You in Debt Forever
Fact: Same-day loans can be a useful tool if used responsibly. It is important to only borrow what you can afford to repay and have a plan to pay back the loan on time. Failing to repay the loan on time can lead to additional fees, damage to your credit score, and even legal action. However, if you borrow responsibly and repay the loan on time, it can help you manage unexpected expenses and improve your credit score.
Myth: Same-Day Loans Are Scams
Fact: While there are scams and predatory lenders out there, not all same-day loan providers are scams. It's essential to do your research and choose a reputable lender. Look for lenders that are licensed and regulated by the state and have positive reviews from other customers. Avoid lenders that ask for upfront fees or pressure you to borrow more than you need.
Myth: Same-Day Loans Are Only Available Online
Fact: While many same-day loan providers offer online applications and funding, storefront lenders also offer same-day loans. These lenders may require you to visit their physical location to apply and receive your funds. You need to choose the option that works best for you and your needs.
Unraveling Truths with King of Kash
Same-day loans can be a valuable tool for managing unexpected expenses and financial emergencies. However, it is important to separate the myths from the facts to make informed decisions. Remember to borrow responsibly, compare rates, and choose a reputable lender to ensure you get the best possible loan for your needs.
If you're looking for short-term loans online with no credit check, King of Kash is a reputable lender that offers same-day loan options. With a straightforward application process, we are a great choice for those needing quick cash. We understand that unexpected expenses can arise at any time, and we are here to help you through those tough times. Contact us today to learn more about our same-day no-credit-check loans and how we can assist you.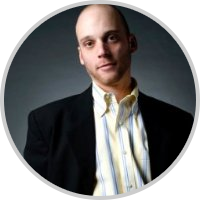 Cary Silverman is a consummate entrepreneur having sold multiple companies during his 20 years of business experience in the financial industry, but for him, it isn't about the money. His success is rooted in his passion to focus on doing something better today than it was done yesterday. These days, he's the CEO of Waldo General, Inc. that oversees the operation of King of Kash.