LOANS 101
Signature Loan or Payday Loan?
You've heard of signature and payday loans, but how do they work? And more importantly, which one is best for you? Your individual needs and experience may play a large role in your choice but it pays to know that there are some clear differences between them.
Plain and simple: signature loans are personal installment loans that, besides some relatively simple qualifications, require signing a contract to repay.  Payday loans may have similar qualifications but your entire loan is due to be repaid with your next payday (post-dated check). Usually payday loans can be rolled over for additional time to pay – with additional fees.  Installment (signature) loans may have monthly payments on a term of up to 12 months or longer and are not usually extended.
Here are some of the key facts and differences for each:
We all occasionally find ourselves in situations where we need money for an emergency or want extra money for something special. Signature loans or even payday loans can be an excellent source of quick cash. However, each should be carefully considered and used sparingly. Call to speak with one of our friendly store managers and we can help you decide what's best for your needs while walking you through the personal loan process.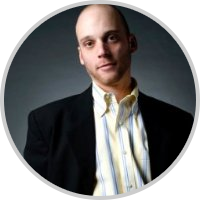 Cary Silverman is a consummate entrepreneur having sold multiple companies during his 20 years of business experience in the financial industry, but for him, it isn't about the money. His success is rooted in his passion to focus on doing something better today than it was done yesterday. These days, he's the CEO of Waldo General, Inc. that oversees the operation of King of Kash.