How Do Home Improvement Loans Work?
If you've ever renovated a section of your house or even remodeled just one room, you already know that home improvement projects can be quite costly. Most homeowners don't have the free cash in their budgets to finance their projects alone, but that doesn't mean they have to put off important improvements for months or years while they save up. Home improvement loans offer a convenient and flexible alternative to paying cash for improvements and labor.
What Are Home Improvement Loans, Exactly?
Technically, home improvement loans aren't a specific loan type. The term refers to how you plan to use the funds, not how you get financing. Depending on your financial circumstances and lender, your loan could be secured or unsecured, or you could even take out a home equity line of credit. All of these examples technically fall under the purview of home improvement loans.
Types of Home Improvement Loans and How They Work
The way your home improvement loan works will depend on what type of financing you obtain. No one solution will be the best fit for every homeowner, so you'll have to take factors like your income, home equity, and credit into account as you consider these six popular options:
1. Personal Loans
If your upcoming home improvement project has a relatively low budget, your best option might be to take out a personal loan from King of Kash. Personal loans are unsecured, which means you don't need to put your house up as collateral, nor do you need a ton of home equity to qualify. Experts generally recommend taking out personal loans for projects that will cost $10,000 or less.
The only real downside of personal loans is that they tend to have short repayment periods. If you borrow a lot of money, you can expect to have large monthly payments.
2. Cash-Out Refinance
Cash-out refinancing, sometimes shortened to cash-out refi, is a form of mortgage revision. It allows homeowners to change the terms of their mortgages and cash out a predetermined portion of their equity, which they can then use to fund home improvement projects.
A cash-out refi is only a cost-effective option when mortgage rates are down. If you time your refinancing right, you could recoup up the costs of refinancing, plus some. Just keep in mind that you'll only recoup the costs if you plan to stay in your home long-term.
3. Home Equity Lines of Credit
Home equity lines of credit (HELOCs) used to be one of the most popular ways to finance home improvements, but they've become less popular in recent years. If you can find a lender willing to offer you a HELOC, the money you receive will come from your home equity, and your credit line will be secured using your home as collateral.
All HELOCs have a draw period, typically ten years or less, in which you can use the funds and make interest-only payments. After the draw period ends, you'll repay both the principal and interest. Taking out a HELOC only makes sense if you plan to sell soon and aren't sure exactly how much your home renovations will cost.
4. Home Equity Loans
Home equity loans are similar to HELOCs in that both use your home as collateral and act as second mortgages. There are, however, a few key differences:
Home equity loans are fixed-rate loans, while HELOCs have variable rates
You'll get the funds in one lump sum
You'll need to start paying off both the interest and the principal immediately
If you're thinking about taking out a home equity loan to finance your renovations, find out how much they will cost first. You'll need to make sure you have enough equity in your home to make this financing solution feasible.
5. Credit Cards
You might be able to cover small updates like buying a new piece of furniture or repainting a living room using your existing credit cards. Just keep in mind that most cards have high APRs, which means you'll wind up paying a lot more interest. You can find credit cards that offer 0% APR promotional periods, but if you go this route, make sure you pay off the balance before the promotion ends or you'll face steep interest rates.
6. Government Loans
Some homeowners are eligible to receive Title I loans from the U.S. government's Department of Housing and Urban Development. The availability of these loans varies by state, and most Title I loan programs have stringent requirements. You'll need to show how you plan to use the money to improve your home, and in most cases, you'll be barred from selling it for up to ten years.
Where to Get Home Improvement Loans
If you've already decided what type of loan or credit line you want to take out, you're well on your way to getting the money you need for that ambitious home improvement project. The next step is to find the right lender.
Some lenders have stringent credit score requirements. Most banks and specialized mortgage lenders fall into this category. In most cases, you'll also need to prove that you'll be able to pay the loan back by allowing the bank to evaluate the equity in your home and/or your debt-to-income ratio.
Keep in mind that not all lenders are created equal. If you want to have a stress-free experience, King of Kash is a great option. According to current and former customers, the company provides "exceptional customer service," "no hassle paperwork," and a "great experience." Improve your home now by applying for a personal loan. King of Kash also offers personal lines of credit, which can be a great option if you plan to divide up your home renovations into different sections and tackle them one at a time.
Ready to Get Started?
There's no reason to put off your long-anticipated home improvements until you can come up with 100% of the cash you need by taking out a personal loan. All you have to do is visit King of Kash online, provide some basic personal and financial information, and let the experts handle the rest.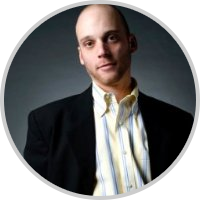 Cary Silverman is a consummate entrepreneur having sold multiple companies during his 20 years of business experience in the financial industry, but for him, it isn't about the money. His success is rooted in his passion to focus on doing something better today than it was done yesterday. These days, he's the CEO of Waldo General, Inc. that oversees the operation of King of Kash.