Best Savings Account and Rates Available Today
When consumers start savings accounts, they usually do so with the intention of putting away money for emergencies, meeting goals, or rainy days. It's easier to do that when they open accounts at institutions that offer high interest rates. This article will look at some top-performing savings accounts in the U.S., offering information not just on APY but also on minimum account balances, fees, and more.
Keep in mind that it's perfectly fine to use different banks and financial institutions for different purposes. Plenty of consumers have online savings accounts linked to regular checking accounts from other banks and many borrowers prefer to take out loans from lending companies like King of Kash that offer better rates instead of keeping all of their banking transactions local.
The Top Savings Accounts to Help You Build Your Savings
Popular Direct
Popular Bank offers a savings account with a competitive APY of 2.55%. It has a high minimum balance requirement compared to most banks, though, and customers must deposit at least $5,000 when they open new accounts.
Once they've opened their savings accounts, Popular Direct account holders must keep $500 in them at all times. If their balances fall below $500, they must pay a $4 monthly fee. Popular Direct also charges a $25 early account closing fee if customers close their accounts within 180 days of opening them.
Vio Bank High Yield Online Savings
Vio Bank's High Yield Online Savings accounts come in a close second at 2.52% APY. These accounts have much lower minimum requirements, though. Customers only need to deposit $100 to open new accounts and will be subject to no monthly fees, even if their accounts dip below $100.
Interest is also compounded daily at Vio Bank, which makes it even easier for customers to save. They should note, however, that the bank will start charging a $5 per month dormant account fee if the account holder goes 12 months without making a deposit or a withdrawal.
MySavings Accounts
Offered by MySavingsDirect, a division of Emigrant Bank, MySavings Accounts have no minimum balance fees or service charges. The bank offers a 2.40% APY that does not change based on account holders' balances and compounds interest daily, although the money is only credited to customers' accounts on a monthly basis. The only downside is that there is no way to link an ATM card to a MySavings Account, and the company doesn't provide a mobile app which makes depositing and withdrawing money a little more complicated.
Citi Accelerate
Citi Accelerate is a high-yield savings account program launched by Citibank. It pays 2.36% APY and has no minimum account balance requirements. There is a $4.50 monthly service charge for Citi Accelerate account holders who have Basic or Access Account packages, though it can be avoided by keeping at least $500 in the account.
Comenity Direct
Comenity Direct began offering its High-Yield Savings Account in April 2019. Affiliated with Comenity Capital Bank, Comenity Direct's savings accounts offer an APY of 2.35% with a minimum opening balance of $100 and a minimum ongoing balance of $1 to earn interest. These accounts don't offer ATM access, but the bank has a mobile app that lets customers make deposits and withdrawals, check their balances, and contact customer service and it's free to initiate ACH transfers.
CIT Bank Savings Accounts
CIT Bank offers two options for high-yield savings accounts: the Savings Builder account and the Premier High Yield Savings account, both of which earn 2.30% APY with daily compounding interest. Customers who open Savings Builder accounts need to start with at least $100 and deposit at least $100 per month in order to earn this rate. If they fail to make their minimum monthly deposits, their accounts' APY will drop to a variable rate, which is currently set at around 1.28%.
Customers can also keep a balance of at least $25,000 in their accounts if they want to avoid having to make $100 monthly payments. CIT Bank doesn't have monthly fees or minimum balance requirements for their savings accounts.
CIBC Bank USA Agility Online Savings Accounts
CIBC Bank USA offers customers a 2.20% APY with a $1 minimum balance to earn interest and no associated maintenance fees. Customers must deposit at least $1,000 to start their savings accounts, but after that, they can do whatever they want with their other $999. They should note, however, that external transfers are only available by phone and not online or via the bank's app for the first 30 days after opening their accounts.
HSBC Direct Savings
HSBC Bank offers a Direct Savings account with 2.20% APY and a $1 minimum balance. There are no monthly maintenance fees and customers can access their money at any HSBC retail location, but there is a $25 early closing fee if customers close their accounts within 180 days of opening them so it's best to treat the account like a CD for the first six months. Current HSBC account holders should also note that the money they deposit to start their savings accounts must come from outside of the bank, not from another HSBC account.
Citizens Access
Citizens Access, an online division of Citizens Bank, offers a high-yield online savings account with 2.20% APY. There are no sign-up fees or monthly fees, but there is a $5,000 minimum balance that customers must meet to get the 2.20% interest rate. If their balances fall below $5,000, they'll only early 0.25% APY.
WebBank Savings Account
WebBank also offers a savings account with an APY of 2.20%, but unlike Citizens Access account holders, WebBank account holders only need to maintain a minimum balance of $1,000. If their balances fall below this benchmark, WebBank will return their money and close their accounts. While the bank does not charge monthly maintenance fees, they do charge a $25 outgoing wire transfer fee and all deposits and withdrawals must be performed via ACH or wire transfer.
The Bottom Line
Every consumer has different needs. Some seek savings accounts with low minimum balances, while others want the highest APY possible even if they need to keep more money in their accounts. Some account holders prioritize easy access via mobile apps, while others like that it's harder for them to access the money they intend to save.
Don't choose a savings account based on APY alone. Instead, consumers should take other factors like minimum balances, associated fees, and ease of access into account and choose the bank that best meets their unique needs.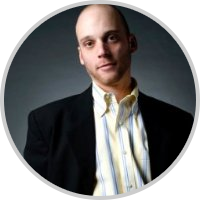 Cary Silverman is a consummate entrepreneur having sold multiple companies during his 20 years of business experience in the financial industry, but for him, it isn't about the money. His success is rooted in his passion to focus on doing something better today than it was done yesterday. These days, he's the CEO of Waldo General, Inc. that oversees the operation of King of Kash.