Find the Best Credit Card to Meet Your Financial Goals
Credit cards can be used as a key financial tool if they are used in a responsible manner. There is a myriad of credit cards to choose from, so it is beneficial to look at several options before submitting an application. Credit cards provide a great deal of convenience when making purchases. They also provide you with a reliable way to keep track of your spending habits. Credit cards can also be used as a low-cost loan when a purchase needs to be made and you don't have the cash on hand at the time of the purchase.
Many credit cards also offer cash back or some other form of a rewards program. These can be taken advantage of if balances are paid in full at the end of each month. Having a credit card also helps to build up your credit history and that is how you can ultimately increase your credit rating.
Best Rewards Credit Cards
One of the best things you can take advantage of as a credit card holder is a rewards program offered by the card. Many cards will offer rewards points for purchasing everyday items like gas, groceries and retail products. The only way to really take advantage of the program, however, is to make sure that you pay off the balance of the card in full each month. This is how you avoid paying any interest on the card. Interest payments would essentially negate any rewards that you might earn.
Capital One Venture One Rewards
The Capital One Venture One Rewards card is one of the top cards in this category. You are able to earn 10 times miles on many hotel stays, and 1.25 times on all other purchases. This card gives you the ability to earn free or discounted airline tickets which is a good bonus.
Gold Delta Skymiles American Express
The Gold Delta Skymiles American Express is another great card that offers airline miles as a reward.
Chase Sapphire Preferred Card
The Chase Sapphire Preferred card is another good option as you are able to earn 2 times reward points on purchases for travel and dining, and 1 times reward points on all other purchases.
Wells Fargo Propel American Express Card
The Wells Fargo Propel American Express Card is another nice option in this category. You are able to earn 3 times reward points on purchases in many different categories. Each of these cards allows the reward points to be redeemed across a variety of categories in addition to airline miles.
Best Cash Back Credit Cards
If rewards points are not what you are after, then looking at cards in the cash back category is advisable. These cards all offer a certain percentage of cash back on purchases made with the card. The percentage of cash back may vary from month to month, and eligible cash back categories may change as well. Some cards do offer a fixed cash back percentage on all purchases, but the percentage is typically a bit lower. Each card offers a very simple and quick way to redeem the cash back once it is accumulated.
Discover It Cash Back Card
The top-rated card in this category is the Discover It Cash Back card. This card offers a rotating 5% cash back rate every three months. The categories rotate between online retailers such as Amazon, Target and Walmart to groceries, gas and restaurant purchases. This card also offers a flat 1% cash back on all purchases that are not in the featured categories. Another highlight of the Discover It card is that there is no annual fee to use the card.
Capital One Quicksilver Cash Rewards Card
The Capital One Quicksilver Cash Rewards card is another highly rated option. This card keeps the cash back program very simple by offering 1.5% back on all purchases every day. There is also no annual fee for using this card.
Chase Freedom Unlimited card
The Chase Freedom Unlimited card is another good choice that is similar to the Quicksilver card. The main difference with the Chase card is that there is a 3% cash back offer for all purchases made in the first year. The rate drops to 1.5% on all purchases after the first year. As with the reward points cards, it is vital to pay off any balance you have on the card each month. If you are able to manage your credit card balance well, these cash back rewards are like earning free money!
Best Low-Interest and Balance Transfer Credit Cards
At times a credit card balance can get to be too high, and the high-interest rate on that card can create large interest payments each month. If this is the case for you, it might be time to look at lower interest rate cards, or cards that have attractive balance transfer options.
Discover It card
The top card for balance transfers is the Discover It card for balance transfers. This card offers an 18 month 0% interest timeframe for all balance transfers made. This means you would have 18 months to pay down debt from a different credit card without racking up any interest charges. This can make paying down debt easier.
Bankamericard
The Bankamericard from Bank of America offers an 18 month 0% interest period for all purchases made with the card. A card like this is a good option if you essentially need a low-interest loan to take care of some unexpected purchases. It is important to note that all of these cards have interest rates between 15 and 25% after the initial low-interest period.
Best Fair to Poor Credit Rating Credit Cards
Your credit rating is affected by a wide variety of factors, and at times it can take a dip. If you are in a situation where your credit score is less than excellent, there are still some options to get a credit card and start building that rating back up.
Capital One Platinum credit card
One of the best options is the Capital One Platinum credit card. This card will start you with a smaller amount of credit available to help manage purchases. There is no annual fee for the card, and after five months of making payments on time, the credit limit can be increased.
Credit One Bank credit card
The Credit One Bank credit card is another good option in this category that actually has a 1% cash back offer as well.
Final Thoughts
Credit cards are a good financial tool to use when they are used responsibly. They can help to build your earning power through rewards and cash back, they can help to establish a credit history that will help improve your credit rating. Take the time to search for available cards and choose the one that matches your financial goals.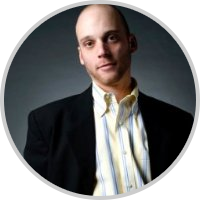 Cary Silverman is a consummate entrepreneur having sold multiple companies during his 20 years of business experience in the financial industry, but for him, it isn't about the money. His success is rooted in his passion to focus on doing something better today than it was done yesterday. These days, he's the CEO of Waldo General, Inc. that oversees the operation of King of Kash.