How to Get Your Free Credit Report
Until relatively recently, people typically had no idea what their credit score was. They were also unclear about their credit history. With the widespread expansion of the Internet, obtaining one's credit score for free has become very easy. Consumers who want their full credit report also can obtain this at no charge through the Internet, as well as by mail. Follow the strategy of your choice to acquire your free credit history and to monitor your score.
Everything You Need to Know About Your Free Credit Report
The Three Credit Bureaus
Equifax, Experian and TransUnion are the three national reporting bureaus. Along with the credit history, all of these organizations include a personal summary with a list of employers and other information.
The history includes details provided by a range of creditors. Some of the more common examples include companies that provide credit cards, retail financing, personal loans, vehicle financing, mortgages, utilities and healthcare.
Creditors are not required by law to make these reports. They do so voluntarily, and they might only communicate with one or two bureaus. Thus, each document is likely to differ in certain respects and typically includes some information that the others do not. Each also presents the details differently.
Equifax organizes the information into open and closed accounts, which tends to look more straightforward to most people. The other two bureaus simply list all accounts, open and closed, in alphabetical order.
Experian includes a balance history for open accounts and for closed accounts that still have a balance. This bureau also provides the date at which negative marks on the history will expire. Both positive and negative marks remain for 10 years.
TransUnion has the most detailed employment history. This report also clearly shows satisfactory and unsatisfactory payment history with color coding. Various colors indicate the lateness of payments to creditors.
Sources of Free Scores
Your credit score is technically known as the FICO score, as the data is accumulated by the Fair Isaac Corporation. Several reliable, secure websites offer ongoing FICO score monitoring for anyone who creates an account there. Typically, the score is updated weekly or monthly.
The websites may provide details from two or three bureaus. Information may include your most recent FICO score, recent payment history, percentage of available credit being used, and number of credit inquiries. A late payment or use of a high percentage of credit can cause the score to drop.
Many credit cards include the customer's current FICO score with the monthly bill, either upon request or automatically. Although this does not provide any details on why the score changes month to month, it does alert the customer to those changes. 
Monitoring your FICO score regularly can help you stay on track and learn how to reach a higher number. However, this is different than being able to view a longer-term credit history.
Free Annual Reports
U.S. residents can obtain a free credit report once a year from the major bureaus. The federal government requires that these companies provide the information free of charge to consumers making the request. At the official website of this government agency, the Federal Trade Commission offers details of how to obtain the reports. 
This can be done through an authorized website linked to by the FTC or by phone. A request can also be made by mail if you don't feel entirely comfortable with the other options. You must provide your Social Security number, full name, birth date, current address and any other information required.
You may want to view the reports to make sure there are no errors. This is especially important if you are planning to apply for a large loan, such as vehicle financing or a mortgage. Some lending companies, like King of Kash, offer loans with no credit check. 
The history provides a great amount of detail. For instance, it lists accounts that were canceled long ago or have not been used for many years. Very old delinquent accounts may appear there as well.
Often, men and women who have never obtained a credit report are surprised by the details of the history. There probably are accounts they forgot they ever had, such as a retail store card they threw away seven or eight years ago.
Consumers can request all three reports at the same time. Another strategy is to request a different one every four months. This way, the person has an updated full report three times a year.
The documents can be downloaded after being generated from the website or they can be sent through postal mail upon request. They do not include the current FICO score.
Free Information Directly From the Bureaus
Equifax provides free reports to people who create an account with their organization. TransUnion provides an instant free credit score with the creation of an account. As of 2019, Experian charges $1 for the FICO score and full history, and automatically enrolls the person in a paid membership that can be canceled before the first billing cycle.
These nationwide bureaus are required to provide a free report upon request if an applicant for credit has been denied because of information from one or more of the bureaus. The person must request the document from the listed bureau within 60 days of the denial. 
Which Credit Report Is Most Important?
The report that is most important is the one a lender pulls to check your credit history. Lenders also check the current score, which tends to vary among the bureaus.
Consumers may want to get their reports from all three organizations since they often don't know which bureaus a lender relies on. Some lenders look at all three, some at only two, and some at just one. That's why mistakes on any one of the documents should be corrected. Because the amount being financed for a home mortgage tends to be very high, mortgage companies are most likely to want reports from all three sources.
Concluding Thoughts
It's easier than ever to order your credit history at no charge from all three bureaus and also to monitor your FICO score. To get started, visit the FTC website and look for the link to obtain free credit reports.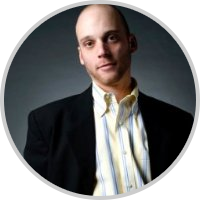 Cary Silverman is a consummate entrepreneur having sold multiple companies during his 20 years of business experience in the financial industry, but for him, it isn't about the money. His success is rooted in his passion to focus on doing something better today than it was done yesterday. These days, he's the CEO of Waldo General, Inc. that oversees the operation of King of Kash.