Tips to Weatherproof Your Home For Every Season
Each season brings us different issues to deal with around the house. When it's rainy or incredibly cold, a pipe could burst, rats can get into your attic, or your basement could get flooded. During the hot or humid weather, the AC needs to work double time to keep your home at a comfortable temperature. But many homeowners overlook the fact that they need to adequately weatherproof their homes to prevent these issues which could cause more expensive problems in the long run.
How to Weatherproof Your Home
Are you ready to weather proof your home? Here are the steps to take in every area of your home to make sure the entire house is energy-efficient, safe, and secured all throughout the year.
Upgrade Your Windows
Windows are some of the most common areas for drafts and leaks to happen, especially if your home still has single-paned windows. These older windows aren't as energy-efficient and can make your home interiors feel uncomfortable.
There are many factors that contribute to the wear and tear such as your windows' location, the type of windows, and the local weather in your area.
Replacing your windows can be one of the best decisions you make for your home. Upgrading your windows can be a major expense since the materials and labor aren't cheap. Preventing the energy losses will help the windows pay for themselves if you're worried about the cost.
Get a professional to give you an estimate to weatherproof your windows.
Shade Your Windows
The seals around your windows are just one part of keeping your home comfortable.
Keeping your windows shaded can help keep your room's temperature even and comfortable as well as lower your utility bills. In the summer, shading becomes very important since insufficiently weatherproofed windows can cause those rooms to heat up dramatically. This makes your AC units work harder which in turn jacks up your electricity bill.
Natural shade providers like trees and shrubs can also provide excellent passive insulation to your windows. When done right, trees and shrubs can keep them shaded in the summer and help in filtering the air. Deciduous trees are the best option because they shed leaves in the winter and allow some sunlight to enter your home.
Weather Stripping Around Doors
Over time, the weather stripping around your doors lose their elasticity or simply break from use. This creates a leak that lets heat escape and cold winter air inside your home. Thankfully, weather-stripping is a cheap and easy fix to weatherproof your doors.
The bottom of the door is a very likely place for air leaks. Most doors come with pre-installed weather stripping, but time and neglect can cause wear and tear. First, make sure to check whether you can adjust the weather-stripping tool to close the gap.
If not, you'll need to go to your hardware store for a DIY fix or call a local handyman to do it for you.
Awning On Patios
Putting up an awning on your patio is a wise investment by improving your home's curb appeal and energy savings. When summer becomes unbearably hot, exposing your home to direct sunlight becomes a problem. Not only does the heat make you feel uncomfortable, but it also increases the opportunity for heat gains inside your home which can be costly.
Properly-located awnings in your patio can keep your walls and windows from being directly exposed to sunlight, which would keep your house cooler which can save you as much as 23% of your yearly cooling expenses. And like weatherproofing your doors and windows, the money you save can help pay for this home improvement project.
It's also better get retractable awnings because you have the option to retract during winter and let some sunlight come in.
Add Insulation to the Attic
One of the best ways to keep your home green as well as reap some savings from your heating and cooling costs is insulating the attic. In fact, if it's difficult or impossible for you to insulate the entirety of your home due to certain constraints, the attic is one place you can't overlook.
You need to consider what material to use for insulation. You basically have two options: blanket insulation or loose fill. You can use either material to add another layer of insulation over the existing one or build a brand new layer.
Loose fill insulation is made of fibers which you can stuff to gaps and leaks. This insulation material is best for irregular joist spacing. On the other hand, blanket insulation or batts, are often packaged as rolls which are available in varying thickness. Batts are ideal for attics with uniform joist spacing and those with minor obstructions. Depending on the kind condition of your attic, you can use these materials make your attic more energy-efficient.
Clean Your Air Conditioning Units
Your cooling devices are essential to creating a more comfortable living space during summer. Cleaning them regularly not only improves performance, it also helps you save money and keep indoor air clean and healthy.
Ceiling fans accumulate dirt and grime over the course of season. Using a dirty ceiling fan spreads out dirt into the atmosphere and possibly causes health risks. Also, a filthy fan uses more power than necessary to keep it turning.
Take the time to clean your AC system too. Remove the now clean AC, wrap it with plastic or any durable covering to prevent dirt and dust build-up. By the time you need the AC in summer, it's already clean and in optimum running condition.
Install New Outlets
Another often neglected area where gaps and leaks abound is your power outlets. You might notice it, but your electrical boxes may have small holes where air can leave or enter, creating an invisible draft inside your home. And if all your electric outlets have these seemingly small holes, the problem compounds to a larger one.
If you're certain that your outlets do have leaks, you need to turn the main switch off before proceeding with insulation. After which, you can use a foam gasket to insulate the surrounding of the outlet and prevent air from coming out and going in. This is a basic, cheap yet effective way to ensure all outlets are adequately weather-proofed.
Get A Programmable Thermostat
Another great way to ensure that your home doesn't unnecessarily waste energy is to invest on a programmable thermostat. This modern innovation allows you to pre-program a temperature at pre-determined time. Therefore, if you want to enter you're a warm and toasty home during a cold winter night, you just need to set the temp and time and you're guaranteed this greeting even when you're away during the day.
A programmable thermostat allows you to adjust the interior home temperature according to your family's needs. You can bring the temperature five degrees up during summer and five degrees down during winter and see the difference on your utility bill. This also allows you to save roughly two per cent on your utility usage, translating to some savings to your pocket.
Recap
Weather-proofing your home should not be considered as a chore, even if it can take time to insulate the various areas mentioned above. It should be treated as a necessity which you need to perform during different seasons to ensure the safety of your family, integrity of the structures power-efficiency.
Properly weather-proofed homes are safer to live in because they have cleaner indoor air. Such homes are also more comfortable because temperature is more controlled. Also, you'd want to stay in an insulated home because you wouldn't have to pay as much in utility bills than in one that is not.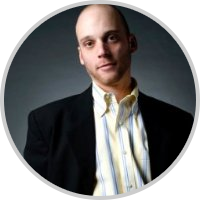 Cary Silverman is a consummate entrepreneur having sold multiple companies during his 20 years of business experience in the financial industry, but for him, it isn't about the money. His success is rooted in his passion to focus on doing something better today than it was done yesterday. These days, he's the CEO of Waldo General, Inc. that oversees the operation of King of Kash.