12 DIY Projects That Boost The Value of Your Home
Several years ago, you were in the market for a new home and fell in love with this one you're living in now. But the time has come to move on and you've decided that this home is not going to be your place of residence for the next years of your life. Selling the house is making more and more sense to you.
But over the years that you've lived here, you've spent thousands of dollars updating its look and filling it with beautiful things. Some areas have taken quite a beating though, like those worn out hardwood floors and landscape that needs some TLC. Your bathroom may also need an extension, and your kitchen could use some renovations too. Heck, even the walls would look a lot prettier with a new and fresh layer of paint.
With the condition that your home is in and the fierce competition in your neighborhood, you know you need to perform some home improvement projects to increase value.
DIY PROJECTS THAT RAISE YOUR HOME'S VALUE
1. Floors
Floors instantly draw attention, whether they're very pretty or hideous. It's essential to make your floor look good and feel sturdy. If a potential buyer steps on a floor that squeaks, you might just have lost that sale.
A lot of real estate experts suggest that you give floors ample budget. This does not imply that you need brand new floors, but you do need to make the effort of making old floors look beautiful. Consider patching up dents or repairing floorboards that make awkward sounds. You might also consider taking out wall-to-wall carpeting.
If the floors have seen a lot of better days and you deem it's better to get new ones, consider investing in more durable types like engineered hardwood floors. These floors aren't as expensive as real hardwood, but they also require less maintenance and have a long lifespan.
2. A/C & Heating Units
Air conditioning and heating units are essential to being comfortable in your home. Buyers will certainly look at the units before they decide to buy.
If you have an outdated heating and cooling system, you certainly need to get a better and more energy-efficient replacement. Buyers may not notice it right away, but they're bound to at one point of the tour or another. Failing to upgrade the system could lose you that sale.
Another factor when considering whether an upgrade to the HVAC system is to determine the age of your unit. If it is more than 15 years old, chances are, you'll also need to replace the entire ductwork which can be expensive. If not, you could get by replacing the unit with a newer, cost-effective model.
3. Roof
As an essential structure to your home's overall protection against the elements, the condition of your roof needs careful consideration. Apparently, an old, worn-out and leaky roof is a major turn-off, so make sure to inspect your roofing and put up a plan of action addressing its current concerns.
Better, newer and more durable roofing can raise your home value in multiple ways. For one, certain types of roofing materials like asphalt shingles have various color and texture options, giving your home a different, appealing and a unique look.
Also, new roof materials can help reduce your utility costs. Energy-star rated roofing deflects the sun's heat, making it easier on your air conditioning system.
4. Kitchen
Depending on the state and condition of the kitchen, you could shave out as little as $5000 and still enjoy enormous paybacks. You can perform small and relatively cheap makeovers like applying a fresh layer of neutral paint to the walls. When you do this, make sure to pick low VOC-paint to instantly freshen up the walls for a cheaper cost.
Next, consider the age of your appliances. Older appliances tend to be more wasteful of energy, resulting in higher utility bills. Consider replacing them with new machines that are Energy-star rated as these have been proven to be more power-efficient.
5.​Counters & Cabinets
Most people spend a lot of time in the kitchen – cooking, preparing food, eating and even reading. The countertop is the surface where all these take place, so it only makes sense that your countertop should be strong and durable enough to handle all these.
Quartz and granite are the leading options for countertops because can repel heat, scratches, and dents. Plus, they also require minimal maintenance. However, both options do come with a hefty price tag. If you want to save some money, you can opt for a concrete countertop which you can stain with the desired shade. Or, you could go for the reasonably cheap butcher countertop which is also durable.
6. Water heaters
Hot water is a convenience we're willing to pay for. Water heaters have become a permanent fixture in most US homes, allowing the residents to use hot water to bathe, wash, and do laundry.
But over the years, more and more people are coming to appreciate eco-friendly means of delivering water to our households. Homes with tankless water heaters are easier to sell, especially if you're making your home "green and eco-friendly" as your unique selling point.
As compared to the traditional water heater, a tankless water heater is more economical because it only releases warm water on demand. A conventional water heater holds around 40 gallons of water at any given moment, but the tankless water heater system removes the tank from the equation, and simply gives releases hot water whenever needed.
7. Fence
In most homes, a fence is necessary to mark where your property begins and ends. And most real estate experts agree that when a fence is needed and practical, it is most likely to bring value to your home.
The cost of fencing installation depends on the material and construction. A simple chain link fence may require minimal labor and material costs, but it also hardly impacts the value of your home. On the other hand, you can recoup as much as 50% of expenses on fences made of hardwood and cast iron.
8. Landscaping
Landscaping is one of the best ways to improve your curb appeal. Landscaping works can require minimal cost likes pruning and trimming, while high-value projects like installation of a new landscape design, building a deck or patio and putting up lights are also great ideas to improve your home's curb appeal.
According to HGTV, "an ugly front yard brings the home value down." As the first thing to welcome guests into your home, your yard should be clean and pretty. Overgrown bushes hardly make the best first impression. Additionally, not only will unappealing landscape bring down your home's value; it also affects the overall housing market in your neighborhood.
Fortunately, spending for your landscape is one of the best investments you ever make for your house. According to American Society of Landscape Architects (ASLA), you can invest 10% of your home remodeling budget towards landscaping. When done successfully, you can raise your home value by 20% more.
9. Bathrooms
While bathroom remodels can cost thousands of dollars, you can start with minor fixes that you can perform yourself to save on labor costs. You can clean up the dirty grouts and clean up the tiles. You can paint the walls with a new and fresher color and replace fixtures like showerheads. You may also add some accessories to spruce the place up.
Your existing bathroom can benefit from a variety of updates, such as replacing the sink and mirror as well as lighting and cabinetry. New and more durable fixtures are bound to get noticed, plus, they won't cost as much as building a new bathroom from scratch.
Often, an unused space in your home could convert into a second full bath or half bath. This lessens the cost significantly than making new space. According to HGTV, you can recoup at least 80% of the amount spent on the new bathroom.
10. Neutral Paint Color
If you've lived in your bright orange most of your life, now that you're selling, it's time to re-think the shade. Buyers want to envision themselves living in your home, and the bright and bold color of choice could come as a hindrance.
Real estate experts suggest that you make your home seem like a blank canvass so that potential buyers could easily imagine how to decorate your house should they live there. And in most cases, going for a neutral paint color typically works. In this case, white, taupe and eggshells are your safest options.
However, color preferences do change over time, and it's best to stay updated with the trend. According to Zillow's survey, homebuyers' tastes in home colors are shifting. Bathrooms colored with periwinkle and powder blue sells faster than any other color and increase the home value by over $5,000.
11. Basement
The basement has a lot of potentials, but because it is not instantly visible to the guest, could get abandoned. Over the years, your basement could look dark and creepy and smell musty.
You can revive the basement into a more useful space by converting it into a playroom. On a cold day, a heated basement equipped with mats and toys can serve as your children's playground.
For people who work at home, the basement could also transform into an office or gym. It is more feasible to work in the basement when you're away from the distracting television and conversations.
12. Create Storage Space
Storage space is an essential element in keeping a home organized and neat, and naturally, this is one of the best features you can boost inside your home. It isn't surprising for a family to amass an overwhelming amount of stuff while living in the home. Soon enough, the house could get cluttered, making it look less appealing.
You don't have to extend your home to make way for new storage. You just need to be creative enough to spot potential areas where new storage spaces could be located.
The garage is the most popular area to store most stuff, but an unused room, the attic or even the basement could also work. If you need to keep things presentable, you can build custom storage spaces and shelving to hold books, photographs and other things that you can put on display.
Recap
Putting your home up for sale is easy, but getting it sold at the right price is tricky. You need to raise the home value by spending some money in hopes that you'll recover the amount, or more, when someone purchases your home.
To put simply, home remodel projects are an investment that you need to make if you need to market your home. With the right planning, you can go ahead with these projects within the stipulated and get the desired results.
SOURCES
http://www.bankrate.com/finance/money-guides/10-cheap-fixes-to-boost-the-value-of-your-home-1.aspx
https://www.thisoldhouse.com/ideas/brokers-tell-all-10-ways-to-boost-house-value
http://www.diynetwork.com/how-to/maintenance-and-repair/repairing/30-tips-for-increasing-your-homes-value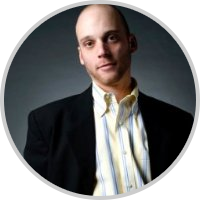 Cary Silverman is a consummate entrepreneur having sold multiple companies during his 20 years of business experience in the financial industry, but for him, it isn't about the money. His success is rooted in his passion to focus on doing something better today than it was done yesterday. These days, he's the CEO of Waldo General, Inc. that oversees the operation of King of Kash.