Ways to Save Money While You Travel
We probably could all agree that traveling is both an adventure and therapy. It feels great to explore new places, meet new people, and have new experiences. But a trip, especially a leisurely one at that, can prove to be financially stressful too.
But what if you have a thirsty wanderlust that you just have to quench? What if you truly want to jet off to a new city or country to temporarily get away and you're itching to explore a new destination? You know you need how to travel without breaking the bank. And here begins your dilemma — how do you travel with limited budget?
Why is Traveling so Expensive?
Those high-end resorts, luxurious hotels, and expensive cruises we see all the time lead us to believe that traveling costs a lot of money. And if you pick prime destinations like Paris or Manhattan, the prices skyrocket!
According to Allianz's Vacation Confidence Index, Americans spent 10% more than the average on vacation and travel in the summer of 2016. The report says that an average American household spends an average of $1,621 for their summer travels, which went up to an average of $1,798 summer of last year.
Additionally, Value Penguin's studies found that Americans spend more than $500 for a four-day domestic travel and more than $3,200 for a 12-night international vacation. In both cases, transportation and lodging takes the bulk of their traveling expenses.
The cost of traveling and vacations can vary wildly from one to the next. Summer vacations lasting for several weeks across the country will certainly set you back a couple of thousand dollars more than a 3-day holiday travel in the fourth of July to your hometown just two hours away. Other factors also affect traveling costs, especially when it comes to picking your accommodations, food, and entertainment.
So, traveling is expensive, right? Your expenses per day during could amount to four to five times more than on your regular days. But while it's inevitable to spend some money during the trip, you certainly don't have to over-spend. You just need to be savvy when it comes to budgeting for the trip, prepare for it beforehand (spontaneous travels can be costly!) and pick all the cheap but fun options.
Focus on Experiences
Traveling doesn't have to be as expensive as the media portrays it to be. You don't have to deplete your savings and be deep in debt just to see the world. You can take control of many different financial aspects of the travel, from booking your plane tickets to selecting your accommodation, so you can getaway without a financial burden waiting for you when you return home.
The key here is to focus on having experiences and seeing the sights so you can compromise in other areas to bring certain costs of the trip down. Focus on the adventure and fun of the travel rather than having a really nice hotel. This is certainly practical when you don't have as much disposable money to spend on fancy dining, shopping, and hotels. But if you'd rather eat, sleep, and experience like the locals, you'll save more money and take home more fun.
Ways to Save On Your Next Trip
Plan Your Trip In Advance
Spontaneous trips are all good and fun, but they can also take your finances by surprise. Planned trips can be just as fun AND cheaper. Planning helps you see costs before and gives you time to cut costs and save up.
Planning is also imperative if you want to build your travel fund and not have to charge every expense to your credit card. You can start downloading useful apps and gathering coupons you can use in your destination. Not only will these help you save money, but also help you easily make decisions.
Planning helps you time the trip right to make it even more memorable and less expensive. This includes making sure you're coming at the right seasons for specific reasons (think of Cherry Blossom viewing in Japan or specific festivals in your desired destination).
It also pays to check when airfare is on sale or on days they cost less than others. Lastly, it's good to go on trips when there are fewer tourists because less demand gives you some leverage over prices. The more demand there is, the more expensive things become and that doesn't play to your advantage.
Suffice to say, planning your trip in advance puts things in proper order so that you can easily anticipate the costs and ensure that you and your family will have fun with little to no stress.
Get An Unlocked Phone (Or Use T-Mobile)
Don't leave home without taking care of your phone plan, otherwise, you'll have a huge phone bill waiting for you. Most phones can be unlocked by your provider or you can easily unlock your phone through a third party technician.
After that, you can buy and use any SIM for your unlocked phone when you arrive at the country of choice and you can eve get pre-set data, calls, and texts. If you're hopping from one country to another, remember to buy a new SIM each time you arrive at a new destination to keep your communications seamless.
If an unlocked phone is not for you, consider subscribing to T-Mobile's Simple Choice which gives you the ability to text and call for free from any of the 140 and more countries. As a last resort, you can always buy readily unlocked android phones that can use any SIM for a couple hundred dollars. The cost of the phone will still be significantly less than the potential cost of international and roaming charges.
Now, if you need data while you travel but still want to save some money, consider going to WI-FI connected areas to search online, browse through social media, and read emails for free. Most airports, cafes, restaurants, and hotels are WI-FI connected. As you do this, consider downloading Google Maps of the place or area you wish to explore while you're online because you can still use the maps when you get offline.
Lastly, skip the calls and texts from your phone and use a communication app like Skype, Facebook Messenger, Facetime, and Viber when you're connected to the internet via WIFI. Save your data and call allowances for the most urgent matters.
Stay Flexible
If you're not dead set about a certain location or a specific travel time, it pays to stay flexible to enjoy more savings. For instance, if you're wanting to have a beach getaway during the long holiday, consider looking at beach destinations near you and narrow down to 3 – 5 options. Second, consider looking at airfares on all destinations and compare to determine which comes out as the cheapest.
On the other hand, if you could fly anytime, try to look for the cheapest airfare to certain destinations and book. If you're the type of person who says "it doesn't matter where, as long as its a beach and the fare is cheap, then I'm good to go," then you'll find it's easier to get the vacation you want without getting stuck with expensive flights.
Now, if you can only fly on certain dates, then you need to consider scaling down other parts of your trip to save money. Consider booking a flight on a cheaper airline or looking at a less expensive hotel. Practice the art of compromise. If you can't have all the best deals, then give up some things and enjoy the deals that matter most to you.
Practice the Six Block Rule or Cook Your Meals
Eating out is a typical part of any vacation experience, but make sure you don't spend more than you have to. If you're exploring the city on a free day, walk at least six blocks from the major tourist destinations. Food prices are usually more expensive in touristy areas. Vendors and food establishment owners can ramp up their prices knowing that many tourists are more than willing to pay for them.
Walk away before you get hungry and explore quaint cafes and restaurants off the beaten path. Drive to the next town if that's an option. You'll have a smaller bill and the taste would be just as good, if not better. If you eat where the locals eat, you'll have a better dining experience without being overcharged.
Another good way to save money on food while traveling is to shop and cook some of your meals a couple of times a week. Most rental properties come equipped with refrigerators, a microwave, utensils, and cooking paraphernalia. Go to the farmer's market to purchase some fruit, veggies, and meat, then visit the nearest grocery to stock up on kitchen staples like bread, pasta, and condiments. Cook at least one meal a day and pocket those savings!
Take Overnight Trains / Buses
If you're already eating like a local, why not take it up a notch and ride how the locals ride? Local transport can be less convenient than a private car or taxi, but it's certainly cheaper. Local transport can bring you anywhere, from the airport to your hotel or airBnB rental. Basically, any place you wish to go. They may not take you right to your doorstep, but you can probably walk a few blocks and eliminate the need for a taxi and extra expense.
Even costly countries like Sweden have reasonable local transport costs, and the experience of seeing the country through the local's perspective is something to treasure.
If you're not sure you can read the signs and prices in places like China and HongKong, don't worry. Merely telling the driver where you need to go and asking how much will give you a good idea how much the fare would be. Go on an adventure and try to figure out your way without hailing a taxi. It's all part of a fun vacation.
Now if you want to save even more money, take the bus, or train at night and slash the cost of an extra night of lodgings. The overnight train or bus won't be as comfortable as your hotel room bed, but it'll take you to your destination and save you some money. It's all about killing two birds with one stone.
Stock up on Books / Load up Your Kindle
There will be times when you need to kill some time, like waiting to get checked-in at your hotel or at the departure gate at the airport or when you can't go out one afternoon because the weather is horrible. It's during these times that books and e-books become handy sources of entertainment.
Alternatively, you can load up your kindle with your favorite reads if you want to save some space in your luggage.
Travel in the Middle of the Week (it's cheaper)
A well-planned trip means comparing prices across the board, day versus day, airline versus airline. But a useful hack is to pick weekday travel dates. Many people fly on the weekends, so it's easier for airlines for ramp up their ticket prices one these days.
Book your flight on a Tuesday or Wednesday and see the major difference on prices. Some hotels even lower the cost of their rooms on weekdays as well, so this makes perfect financial sense. When booking for a trip back home, pick Monday instead of Saturday and Sunday to amp up your savings.
Don't Pay International Transaction Fees
Your bank may freeze your account if they see irregular charges, especially when they're out-of-the-country. To make sure you don't get inconvenienced by the same scenario, inform your bank and credit card issuer before leaving.
Once you get to your destination and use your credit or debit card, be aware that you could also be adding more to your credit bill with international transaction charges. Withdrawing some money from the ATM may even charge you around $5 each transaction. These charges would have been converted into savings if you planned for them beforehand.
What you can do is open a credit or debit account that waives international transaction fees. Whenever possible, pick a partner ATM that's within your bank's network to avoid ATM withdrawal fees. Or you may also look for cards with low ATM fees. These cards may only charge $2-3 per ATM transaction. They're not cheap, but they're better than $5 per transaction. Gather the difference and put the money towards food, passes, and other activities.
As for credit cards, most of them charge 3% for purchases made out of the country. If you use your credit card for travel expenses, that's going to add up to a lot of money. Consider getting a credit card that does not charge overseas fees to keep the savings.
And one last about using your credit card, never get a cash advance from it because the fees are exorbitant.
If you'd rather use cash during your trip, withdraw money from the ATM then exchange at the airport and other third party exchange agencies because they typically have low exchange rates.
Travel in the Off Season
Peak season is a pesky time to travel because high demand usually means higher prices, from airfares to accommodations and everything in between. Even if you're going on a road trip, summers and holidays often see the highest gas prices. To put simply, that's just supply and demand.
But if you still want to travel, try to avoid peak season and pick off season times to snag the best deals. Most families work around the school calendar to plan their traveling, mostly during the winter and summer break. But in most places, these are also the peak travel seasons, meaning you'll have to deal with pricier accommodation and tickets.
But even if you have school age kids in tow, you can still pick a travel time that's leaner. If people are typically traveling before and during Christmas, they'll most likely to stay put until New Year. This means after Christmas or New Year's is a good time to travel, and you'd have enough days before school resumes in January.
If you're traveling solo, as a couple, or with adults who have more flexible schedules, consider traveling during the Spring or Fall. Who says you can't enjoy Europe in September and Australia in March? You'll have far better service experience, less crowd to deal with, and more savings in your pocket.
Take Advantage of Free Museums
Many Museums offer free admission during certain parts of the month. The cost of visiting museums can vary from one to the other, but if you happen to be there when it's free, then you should just take advantage of it!
Even well-known museums like Guggenheim and Louvre occasionally provide free admission. If you're not sure when these happen, visit their official website and check the schedule for free admission. Some museums may only require donations in lieu of the free entry, so that means you can go visit with whatever you can afford to donate.
Here's more! If you own a Bank of America credit/debit card, you're also likely to be a member of Museum on Us program which entitles you to free admissions every first weekend of the month to the bank's various museum partners around the world. You may also use your military ID and give your family free entry to museums in the summer. Or, you could enroll for a museum membership card that you can use not just in your hometown, but also in various museums and science centers around the country.
Pack Light and Efficiently
Practice packing light and efficiently so it's easier to tote your baggage around and won't have to worry about baggage fees. With good research and proper planning, you should already be able to determine what stuff to bring and what to leave behind. No, you can't pack your entire wardrobe if you want to have fun. It's only going to be stressful to your shoulders and your budget.
Mentally and visually prepare your outfits and think of apparel that you can easily mix and match with one another. That way, you don't have to bring three extra jeans if the two you have work with most tops, blouses, and footwear. Roll your clothes instead of folding them so they take less baggage space. Think of your needs like shampoo and toothpaste. You'll most probably have them in your hotel room so don't bring them unless you're very specific about brand.
Consider the essentials like medications and gadgets. Pack early so you remove or add as needed. Weigh the bag at least a night before the trip to know it won't need to be checked. If the bag is overweight, transfer things into your carry-on bag and weigh again.
If you intend to go shopping during the trip, bring less clothes with you because you can always wear the new ones while on vacation. You'll save some space for snacks, souvenirs, and random things.
Stay in a Hostel or an Air BnB
Apart from airfare, accommodation is the second biggest expense when you travel. If you can compromise on some luxury and comfort, you can shave off those extra dollars from the $100/night hotel room, you need to begin exploring cheaper options. One of the best and cheapest choices you have is the hostel.
While you can't expect a hostel to be as posh and luxurious as the popular hotel chains, you can expect it be decent, clean, and, most of all, at least three times cheaper than most hotels. Hostels have all the basic amenities for a comfortable stay and one room is often shared by at least 4 travelers.
This can be a great choice for families or a group of friends traveling together. You can find hostels in expensive cities like New York to be at least $30 a night, but those in Asian countries like Thailand can be as cheap as $5 a night.
Now, if hostels are not for you but still don't want to spend hundreds of dollars for a hotel room, you may want to consider renting an apartment or house through a service like AirBnB. These apartments are fully-furnished, well-maintained, and can be leased for a period of time. The landlords get to set the terms in terms of price and use of the apartment, but you'll find them to be less expensive and more private than staying at a hotel.
For one, you get to cook meals which will also help you save more money. Most of these rentals also come with some extra perks, like free use of bikes and free wi-fi among others. Research and book your hostel or serviced apartment in advance, and try looking at sites such as airBnb, HouseTrip and 9flats for accommodations based on your budget and needs.
Visit Cheap Countries
The problem with premier destinations like Paris, Hawaii, and London is that they're so expensive. Even if you only want to spend a few nights in the city, you will suffer a major financial setback if you're not prepared. But if all you want is a get away to any place you can afford to explore, why not pick a cheap travel destination?
Try to research countries with low cost of living, interesting culture and activities, and affordable visa fees and airfare. When you combine them together, it's very possible to explore the destination even with a tight budget.
Get out of your comfort zone and make the most of your dollars in cheap destinations like Jamaica, Thailand, Argentina, Uganda, Peru, and Croatia. These countries will give you all the fun and break you need — from rich culture and tradition, serene beaches to active nightlife — all at a significantly lower cost than the world's prime destinations.
Take a Road Trip
If the mighty cost of airfare is keeping you from a vacation or taking that short break you need, you can still go on road trips! Who says every vacation needs a plane ride, right?
With road trips, you have more control over many different variables like how much luggage to bring and how many pit stops to take. The price of gas is something you can't dictate, but the freedom to stay and go as you please can more than make up for it.
To ensure that everything goes out smoothly during the road trip, especially on the financial sense, you need to prepare everything – from routes, snacks, tires, etc.
First, make sure that your car is up for a long trip so have it serviced by a mechanic to spot and correct issues. You don't want to take on a hefty service bill along the way that would have been otherwise preventable.
Second, be sure that you're taking the right route. Download apps that could useful as well as download the Google map of the route or destinations in case you go offline. Also, look for cheap sources of gas along the way by using apps like CheapGas and pay with credit card that would earn you points.
Gather all the coupons that you can get for restaurants you pass by or intend to dine at along the way. You'll most likely find a couple of restaurant chains by your route, so enjoy the discounts from your coupons by clipping them or downloading for coupon websites.
Lastly, book your accommodation beforehand to guarantee that you'll have a place to stay and avoid the hassle of driving around to find one.
How to Travel on a Budget Recap
Whether you're traveling solo, with friends and family, and whether the trip lasts for a couple of days or months, proper preparation will keep things in order and help you avoid travel-related stress.
These are simple and obvious travel hacks so often overlooked by the least prepared, but those who travel and live by these rules find their trips are just as fun, yet not as costly. There are many different ways to cut costs and save money on your trips. They require conscious effort so make sure to abide by these hacks before and during your trip.
Lastly, don't disregard how much fun your trip could be if you're traveling on a budget. In fact, this experience can teach so much about life and finances. You'll find that budgeted but well-planned vacations can be very meaningful and memorable, you might even say they're "priceless."
SOURCES
https://www.buzzfeed.com/anniedaly/adventure-awaits/
http://www.cnbc.com/2017/02/02/6-simple-tricks-for-saving-money-when-you-travel.html
http://www.travelandleisure.com/trip-ideas/solo-travel/save-money-traveling-solo
https://www.thrillist.com/travel/nation/how-to-save-money-while-traveling-the-world-in-2015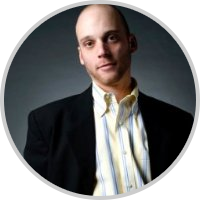 Cary Silverman is a consummate entrepreneur having sold multiple companies during his 20 years of business experience in the financial industry, but for him, it isn't about the money. His success is rooted in his passion to focus on doing something better today than it was done yesterday. These days, he's the CEO of Waldo General, Inc. that oversees the operation of King of Kash.