Title Loan or Installment Loan from King of Kash?
Unless you've given up television and radio over the last few months, it would be hard to miss the onslaught of commercials from payday and title lenders.  Because they have been pushing so hard for business we thought it might be worth taking a moment to examine exactly what a title loan is and how it can possibly affect your life in a pretty dramatic way. Be aware that we are not referencing any particular company in this post – the examples and issues we reference may not be how every company works.
What is a Title Loan?
Briefly, a title loan is a loan secured by your vehicle. Most often, the amount loaned will be 20%-50% of the wholesale value of your vehicle.  A lot of the attraction of a title loan is the fact that you can generally get a larger loan amount from them than any other lender. Interest rates for the loan will range from 50% – 500% APR, with the average in Missouri typically being 300-400% APR.  Most car title loans are written with a 30-day repayment or you renew them. You should also be aware that there could be other fees attached to a title loan such as origination fees, vehicle evaluation fees, vehicle disposal fees, paperwork fees, etc.
Borrowers that use their car as collateral allow a lender to place a lien on their car title. Temporarily, the borrower surrenders their vehicle's title in exchange of the loan. The lien is lifted once the loan has been repaid. The title is also returned to the owner when the account is cleared. On the other hand, if the borrower is unable to repay the loan, the lender will repossess the vehicle and sell it as a means of earning back the borrower's outstanding debt.
Typically, title loans are short-term. At the same time, they tend to have higher interest rates compared to other types of loans or sources of credit. Fortunately for people with bad credit ratings, lenders typically do not check your credit history. They are more concerned about the vehicle's overall condition and value. This makes this type of loan a viable option for those who have poor credit score or are going through financial crisis.
In most cases, titles loans amounting to as little as $100 can be acquired within 15 minutes. There are financial institutions who allow loans below $1000. However, this may be limited only to those who have no credit as this transaction is deemed non-profitable and may be too risky to handle.
Ok, here's where it gets interesting.  With a title loan being a secured loan there is little to no risk to the lender that the loan won't be repaid. If you won't or can't repay the loan the lender will take your car or truck and sell it to pay off the loan.  With repayment of the loan virtually guaranteed, it might seem unfair that the interest rate should be so high.  New and used car loans from dealers typically will have interest rates from 0% -12% APR.  Of course, those loans involve reasonably good credit but they're also secured by the vehicle itself.  Rates from 350%-550% are the kinds of rates you see for payday loans with no credit check and no collateral.
Process: How do I Apply for Title Loans?
So you have decided to take the risk and apply for a title loan with King of Kash. How do you go about it?
First of all, we congratulate you for deciding to do business with King of Kash because there are inauthentic websites that could be a scam and pose threat to your finances. King of Kash, on the other hand, is a financial service company that has been around since 1978 and is based in Kansas City, Missouri.
Having been around for some time, we've served thousands of customers in Missouri with our affordable personal installment loans. This is more than many banks, title, or payday loan company in the area can say.
Since our founding, King Kash has been known as a convenient service provider with an honest and friendly reputation. Our loyal customers have peace of mind knowing that they are dealing with a solid company.
Having said that, your title loans application with us lives up to the same standard of excellence that we've offered for decades.
How do I apply for a title loan?
Make an application
With more than 40 years of experience in the business, we have streamlined our loans approval process to make it convenient for both the borrower and the company. The approval process has now become like second nature to the business so you don't need to spend hours processing your application.
You can application process is easy and fast. All you need to apply is your proof of employment (could be pay stubs), government issued ID card, verifiable phone number and social security number, and an active savings or checking account with a MasterCard or Visa debit card or credit card. As for your vehicle, it will go through inspection to see its condition.
Get your cash fast!
By fast we mean within a couple of minutes. Once the vehicle assessment is finished, you are literally going to get your money as soon as possible. We call this near instant loan approval because we ensure quick results and professional handling of transactions.
If you have bad credit, do not hesitate to approach our branches or file an application online. After 4 decades, we understand how almost all people have financial needs that should be met. We will not judge you according to your previous financial decisions.
However, it should be known that while we do not perform traditional credit checks, we do have other qualifications that must be met before we grant approval. These qualifications are based on the information that we have gathered about you and determines whether you qualify for a loan or not.
Having these qualifications is in the interest of protecting not just our business, but our borrowers as well. The denial of a loan application has more to do with you being put under more financial burden than your income can handle and is in place so you don't default when the loan is not paid in time.
What are the Penalties?
So you have applied for the loan and within minutes received an approved notification. This is great news! But the transaction does not end there.
We are honest to our clients so we make it clear from the get go. Paying your loan is very important to build positive credit history with us. Building good relations means you will be allowed to borrow more by increasing your available credit in your future transactions.
However, there are consequences for loans that are not paid on time. When this happens, you will incur not only late fees, but return item fees as well. On top of these additional charges, your available credit limit will be decreased as well as your ability to borrow in the future.
This is why we strongly advise our borrowers to make wise financial decisions. Consider the consequences of applying for title loans. Given that the risks are high, prepare yourself for the financial implications that await you when you apply for this particular type of loan.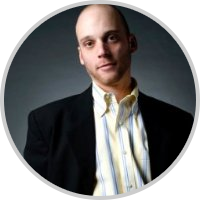 Cary Silverman is a consummate entrepreneur having sold multiple companies during his 20 years of business experience in the financial industry, but for him, it isn't about the money. His success is rooted in his passion to focus on doing something better today than it was done yesterday. These days, he's the CEO of Waldo General, Inc. that oversees the operation of King of Kash.