The Ultimate Back to School Guide
The school season signals new challenges and excitement to the educators, parents, and most importantly, the students. For older students, it's the time to go back to this familiar environment where they'll spend numerous months of the year studying, making friends and partaking in school activities. For new students and transferees, it means going to a new environment every weekday and meeting new people.
Preparing for the school season can be a bit challenging. Parents will have to make sure that their kids are geared up to face the year ahead, physically and emotionally. From getting the right school supplies for the right grade level to preparing nutritious meals and snacks and making sure that their kids stay engaged despite the stress and pressure, the back to school season will require you to do a ton of things you've gotten out of the habit of doing.
To help you and your kids prepare, we've thrown together the best practices and recommended courses of action to help you cope with the challenges and reduce school stress on your kids.
Back to School Supplies
Preparing school supplies that the kids will need makes them more confident and organized with school work. To be sure that you're getting the right kind or size of school items, it's best to ask the teacher beforehand or request a list from the school before hitting the stores. Nonetheless, there are generic school items that you should obtain for each level.
Elementary
Backpack
Loose leaf wide ruled paper
Wide ruled notebook
#2 pencils
Pencil case/pouch
Pens
Pencil sharpener
Crayons (16-count for younger kids, more for older students)
Composition notebook
Ruled index cards
4 oz glue
12-inch ruler
Lunchbag
Scissors (blunt-tip for younger kids, point tip for older students)
Highlighters (for older elementary students)
Drawing/construction paper
Mini stapler
Watercolor paints
Hand wipes/tissue
Hand sanitizer
Folders
Small umbrella
Junior High (Middle School)
Backpack
Loose-leaf wide ruled paper
Binder (1 per subject)
Folder (1 per subject; to organize handouts)
Pens
Protractor
Lunchbag
#2 pencils
Pens
12-inch ruler
Pencil sharpener
Highlighters
Eraser
Scotch tape
Mini stapler
Scissors
4 oz white glue
Index cards
Spiral notebooks (1 per subject)
Combination lock
Calculator, if allowed
Graph paper
Calendar/planner
High School
Backpack
Loose-leaf wide ruled paper
Binder (1 per subject plus refills)
Folder (1 per subject; to organize handouts)
Pens
Protractor
Lunchbag
#2 pencils
12-inch ruler
Pencil sharpener
Highlighters
Eraser
Mini stapler
Scissors
4 oz white glue
Index cards
Combination lock
Calculator, if allowed
Graph paper
Student planner/calendar
USB flash drive
College
Student planner
Backpack
Calculator
Notebooks
Binders
Folders
Highlighters
Flash cards
Pens
Pencils
Stapler
Laptop
USB flash drive
Tape
Scissors
Citation style manual
Back to School Wardrobe
Getting the students all geared up for the school year also means taking a look at their wardrobe. From the basics to what's in "style", students who feel good about what they wear to school tend to be more confident about themselves at school too. (Not to mention that your kids are still growing and you don't want them wearing highwaters. Just saying…)
But before you start filling your cart, you better look at what they already have in their closets.
Look in the Kids' Closets
Make a trip the kids' closet first to see what they need and what still fits. Take out everything and organize the items into piles – pants, socks, underwear, shirts, jackets etc. It also helps to make another pile for discards (those that are damaged beyond repair) and for donations. With all these into account, you'll quickly see what they need and what they don't.
It would also be a good idea to involve the kids in the process. There's probably a reason why your kid never wore that ruffled blouse you bought for her all year round (it's hideous). This way, you get to know their personal style and pick up clothes that they'll actually wear.
Make yourself a list of what they need. After that, you should be set to go back-to-school shopping. Meanwhile, here are the basics and some trendy clothing items that you should consider buying for your kids.
Back-to-school Clothing Basics
Jacket: With the Fall right around the corner after the school year starts, it's important pick up a few jackets. A good jacket will keep your kid warm on a cool September morning or when they're at a nighttime event. You may consider getting a hooded jacket, windbreaker, or a hooded raincoat.
Shirts: Simple, flexible, relatively cheap, and quite a popular choice in most age-groups, T-shirts should have some space in your child's back-to-school-wardrobe shopping list. Fortunately, buying shirts is quite a no-brainer: you can buy in your child's favorite color, character, statement, or graphics. Shirts tend to be most kids' clothing of choice for self-expression so make sure to ask them what they like before making a purchase (or just bring them along).
Jeans: Probably considered as the most comfortable and stylish bottom, jeans work with almost any top. Their versatility makes it easy for students to decide what to wear to school.
Socks: Most kids lose the other pair of their socks mysteriously during the school year and it's best to be well-stocked with socks so you aren't scrambling for a fresh pair when you're running late.
Shoes: Along with some new socks, your kids will probably need new shoes this school year too. Check if they have outgrown their shoes or if they're starting to get too tight and uncomfortable to wear. Buy basic pairs of shoes first, like athletic shoes for PE classes/sporting activities, and school shoes based on the school's dress code. You might want to add new pairs at some point during the school year to keep kids looking trendy and comfortable, like rain boots, flat shoes for girls, loafers, and sneakers.
Back-to-School Fashion Trends
Once you've taken care of the basics, you might want to add a few fashionable items to keep your kids' wardrobe dynamic and stylish. They don't have to be expensive, just invest in a few key pieces that can work flexibly all year round.
Skinny jeans: You can never go wrong with skinny jeans whatever the season. Skinny Jeans are the most popular jeans in fashion today and you have so many options to choose from – plain, tattered, washed, tinted etc. Girls can pair them with boots or flats, while guys look good with canvas or Vans shoes with these jeans. You don't have to worry so much about the tops too as skinny jeans go very well with shirts and blouses.
Leggings: Just like skinny jeans, leggings can also be flexibly matched with different tops. Some leggings also look like jeans (also called jeggings). Leggings are hot items especially among teenage girl students as these go well with tunic tops, scarves, and other long blouses. Also, there's a wide selection of leggings that come in animal prints, solid colors, and graphics.
Converse shoes: These classic shoes never go out of style and they always seem to look great to people of all ages. They will look cool and hip with almost anything, including skinny jeans and leggings.
Graphic tees: If you're looking to bring out your kids' personal taste and style, graphic tees should do the trick. A step above the basic one-colored T-shirts, graphic tees could sport anything from your favorite rock band, movie character, and statements. The best thing is, these trendy clothing items also go very well with skinny jeans, denim skirts along with their chosen flat shoes (for girls) or converse shoes for both genders.
Layering: Dressing up in layers allows school kids, especially teens, to be fashionable yet comfortable all throughout the day. As the day warms, they can peel the outer layers and still look good. Furthermore, layering allows them to mix, match and layer clothing for summer and fall, like a short skirt over leggings (for girls) or a hoodie over button-up shirt (for boys).
Food and Nutrition
Food and nutrition play enormously important roles in keeping kids healthy and physically-prepared to handle school challenges. School can demand a lot from the kids' energy and focus, and giving them proper nutrients will keep them engaged throughout the day. Furthermore, kids who get proper food and nutrition tend to get sick less often, therefore preventing absences and missing out on class.
The Importance of Breakfast
Feeding the kids in the morning can be a real struggle for some parents. Kids sometimes say they "aren't hungry", "don't like the food", or are "running late for school." Having busy mornings is another reason why kids don't eat a good breakfast.
Skipping breakfast or feeding kids unhealthy morning meals will result in reduced weight, stunting their mental & physical development, and reduced focus and alertness as well as some health complications. Skipping or unhealthy breakfast will affect the kids' school performance in the long run.
Imagine that you have to go to work on an empty stomach. How productive are you going to be? Not very. How irritable do you think you'll be? Very. And it doesn't sound like fun, does it? That's what your kids are going through if they skip breakfast. They may not feel hungry right away after they wake up, but they're going to feel it later that morning. As parents, it is very important to make breakfast as a habit and a non-negotiable before kids leave for school so they don't binge on candy bars from the vending machines between classes.
According to the Food and Nutrition Service, breakfasts arm students with the body's much-needed nutrition first thing in the morning. The consumption of proteins, carbohydrates, healthy fats and vitamins help students get through their day more energetically. Even the Red Cross supports feeding breakfast to school kids, saying "breakfast is important in re-fuelling the body with energy and nutrients, kick-starting the day. If breakfast is skipped, the result can be feeling lethargic and tired and lead to difficulty concentrating and behavior difficulties in the school environment."
Pros of Eating Breakfast
Control weight, sugar, and cholesterol levels
Better cognitive functions
Better physical functions
Less likely to get sick, therefore lesser absences, and better school performance
Cons of Skipping Breakfast
Feeling of tiredness and sluggishness
Irritability
Reduced alertness and focus
Unhealthy weight and metabolism
It might be easy to just grab whatever you can feed your children with first thing in the morning, but the quality of food is also a very important factor to making a healthy and satisfying breakfast that tides them over to lunch. It's often convenient to just feed them with store-bought bagels and a glass of juice all the time, but the unhealthy amount of sugar affect their body. It is best to provide a good and healthy amount of proteins, carbohydrates, fiber, and minerals to achieve a more balanced nutrition for your kids.
Healthy Breakfast Recipes
Preparing a healthy breakfast for your kids doesn't have to be difficult. There are so, so, so many easy to prepare breakfast recipes that are packed with healthy nutrients the kids need throughout the school day. While eggs, milk, and bread are staples in many households, you can also work in other food groups like fruits and vegetables to the kids' breakfast too.
Mushroom and Cheese Scrambled Egg
4 eggs
1 onion, chopped
2 tbsp olive oil
1 cup white mushrooms
2 cups spinach
1/2 cup Swiss cheese, shredded
Instructions:
Crack eggs into a bowl and season with salt and pepper. Whisk.
Put 1 tbsp olive oil into a frying pan and heat over medium heat. Stir in onions and season with a pinch of salt and pepper and cook until translucent. Add in mushrooms, stirring occasionally, until cooked and browned. Remove to a plate and set aside.
Put another tbsp of olive oil into the pan and cook eggs. Stir until you reach preferred doneness. Add in the spinach and stir into the scrambled eggs. Stir in cooked mushrooms and shredded cheese. Transfer into a plate and serve.
Veggie-Quinoa Muffins
2 cups quinoa, cooked
1/2 cup spinach
2 large eggs
1/2 cup zucchini, chopped
1 cup cheese, shredded
Salt and pepper to taste
Instructions:
Crack eggs into a bowl and whisk. Add in cooked quinoa, veggies and cheese. Season with salt and pepper. Whisk ingredients until well-combined. Pour into muffin tins and bake for 20 minutes at 350 degrees.
Banana-Almond Pancakes
1 large ripe banana
2 eggs
1/4 cup almond butter
Honey
Instructions:
Peel banana and place into a medium bowl. Place almond butter and mash, mixing both ingredients thoroughly. Crack eggs into the same bowl and mix.
Place a non-stick pan or skillet over low flame. Gather 2 tbsp batter and pour into the pan. Cook for 2 minutes on each side, or until edges have browned and bubbles burst. Flip and cook the other side. Serve pancakes with a drizzle of honey on top.
Breakfast Mushroom and Sausage Cups
8 oz turkey sausage, crumbled
8 oz mushrooms, sliced
3 egg whites
1 tsp olive oil
1/4 cup Swiss cheese, shredded
1 cup milk
5 eggs
1/4 cup sliced scallions
Instructions:
Preheat oven to 325F.
Meanwhile, cook crumbled sausages in olive oil on a non-stick skillet. Stir and keep cooking until browned, approximately 6-8 minutes. Transfer into a plate and set aside. Add oil to the skillet and cook mushrooms until golden brown. Add in mushrooms to sausages. Put scallions and cheese and mix.
Whisk eggs and milk in a bowl and divide evenly into muffin cups. Top each cup with a tablespoon of the mushroom-sausage mixture. Bake cups for 25 minutes. Remove and let cool.
Easy Tomato and Egg Sandwich
1 whole-wheat English muffin, halved and toasted
1 tsp vegetable oil
2 slices Cheddar cheese
2 slices red tomato
2 eggs
Salt and pepper
Instructions:
Place a slice of tomato and cheese on each half of the muffin and set aside.
Pour oil into a non-stick skillet and crack eggs. Cook to desired doneness. Top each muffin with cooked eggs and sprinkle with salt and pepper.
Bagel-Banana Breakfast
1 whole-wheat bagel, halved and toasted
2 tsp nut butter
1 banana, sliced
1 tsp honey
Salt
Instructions:
Mix nut butter, salt and honey in a bowl. Top each halved bagel with the nut-honey mixture and sprinkle with banana slices.
Sweet Potato Smoothie
1/2 cup plain yogurt
1/2 cup berries
2 tsp cocoa powder
1/2 medium sweet potato, baked
1 tbsp peanut butter
3 ice cubes
Instructions:
Place all ingredients into the blender and process until smooth and creamy. Transfer into a mason jar or smoothie container.
Fruity Granola Breakfast Bowls
1/2 cup milk
2 bananas
1/2 cup Greek yogurt
2 cups frozen raspberries
1 tbsp chia seeds
Granola and toasted coconut flakes for serving
Instructions:
Place fruits, milk, yogurt, and chia seeds into a blender. Pulse until smooth. Transfer smoothie into bowls and sprinkle with toasted coconut and granola before serving.
Quinoa Crumble Bars
1 cup quinoa, cooked and cooled
1/2 cup ground flaxseed
1 1/2 cups granola
1/4 tsp salt
1 tsp vanilla extract
1 cup chopped almonds
1/2 cup honey
1/4 cup peanut butter
1/2 cup dried pomegranate seeds
Instructions:
Combine and mix granola, quinoa, flaxseed, salt, pomegranate seeds and almonds into a bowl. Stir and mix well. Add in vanilla extract, honey and peanut butter. Combine all the ingredients well. Microwave the mixture for 1 minute, remove and let cool. Add in the dry ingredients and mix until a little moist. Add a tablespoon of honey if desired.
Place the mixture into a baking dish line with parchment paper. Even the mixture out with a wooden spoon or spatula. Place the dish inside the refrigerator for at least two hours.
To serve, lift it out and cut into squares.
Microwave Berries and Oats Muffin
1/4 cup quick oats
1/2 cup berries
1 egg
1/2 tbsp brown sugar
Instructions:
Place all ingredients inside a microwave-safe mug and mix well. Microwave for 1 minute. Check for firmness and microwave for 30 seconds intervals until the muffin is done.
Healthy Brownbag Lunches
Feeding kids with healthy and filling breakfasts keep their energy and focus up for several hours in the morning, but by midday, they can be feeling the grind. Kids need to refuel with healthy lunches to be able to face the next several hours in school.
Brownbag lunches let you control the quality and portions of lunch that your kids eat at lunchtime. From wraps and smoothies to salads, here are some lunch ideas that you can pack for your kids this school year. These are incredibly fast and easy to prepare too so you can know that your kids will eat healthy at lunch even if your mornings are super, duper crazy.
Chicken Wrap
1 cup sliced and cooked chicken meat
4 lettuce leaves
/12 cup frozen peas and corn, thawed
2 tbsp oyster sauce
Instructions:
Mix chicken, peas, and corn in a bowl. Set aside. Meanwhile, drizzle the lettuce leaves with oyster sauce. Add in chicken mixture and fold to close.
Tomato and Cheese Quesadilla
1 whole wheat tortilla
2 tbsp corn kernels
2 tbsp diced tomato
1 oz goat cheese, crumbled
Instructions:
Lay down tortilla on a plate and put cheese, corn kernels and diced tomato. Fold the tortilla. Meanwhile, spray some oil into a non-stick skillet and cook tortilla for 3 minutes on each side.
Tofu Stir Fry
1 package tofu, drained and sliced into cubes
1/2 tbsp sesame oil
1/2 head broccoli florets, chopped
1/3 cup orange juice
3 tbsp sesame seeds
3 tbsp low-sodium soy sauce
1 tbsp agave nectar
Instructions:
Combine agave nectar, soy sauce, orange juice and sesame oil in a bowl. Set aside.
Meanwhile, stir-fry tofu until browned. Add in broccoli and cook until tender. Stir in previously sauce. Season with sesame seeds before packing.
Barbeque Beef Wrap
1 cup cooked roast beef, shredded
2 tbsp bottled barbeque sauce
1 whole wheat tortilla
2 tbsp shredded cheddar cheese
1/3 cup broccoli slaw mix
Instructions:
Lay down tortilla and place beef, cheese, barbeque sauce, and broccoli mix on it. Fold to close and pack.
Chicken-Egg Salad
1 cup romaine lettuce, torn
1/4 cup cooked chicken breast, chopped
1/3 cup red sweet pepper strips
1 hard-boiled egg, chopped
2 tbsp Greek yogurt dip
2 tbsp olive oil
2 tbsp vinegar salad dressing
1/5 cup fresh strawberries, sliced
2 tbsp sliced green onion
1 oz whole-grain bread
Instructions:
Layer lettuce leaves, sliced strawberries, and sweet pepper strips in the lunch box. Set aside.
In a small bowl, mix chicken, yogurt, onion, and sliced eggs. Pour chicken mixture over lettuce layers. Drizzle with olive oil and dressing before serving and enjoy with bread.
Cheesy Sandwich
1/4 red bell pepper, minced
1/4 cup broccoli florets
1/2 carrot, grated
1 cup ricotta cheese
2 slices whole wheat bread
Instructions:
Boil 1 cup water in a saucepan. Add in broccoli and cook until tender. Remove and let cool. Chop broccoli finely. Combine carrots, red bell pepper, ricotta and broccoli in a bowl. Spread a layer of this mixture onto one of the bread slices, and then top with another slice.
Eggplant Pizza
1 whole-wheat pita pocket
1 cup mozzarella, shredded
1/2 cup eggplant, diced
1/4 cup onion, sliced
1/2 cup low-sodium marinara sauce
3 large tomatoes, diced
Instructions:
Spoon marinara sauce and spoon over pita pocket. Sprinkle generously with cheese and top with eggplant, onions and tomatoes. Bake for 10 minutes until edges of the pita becomes brown and the cheese melts.
Grilled Apple and Cheese
3 thin slices of crispy apple
1 tbsp softened unsalted butter
2 slices whole wheat bread
1 oz cheddar cheese, thinly sliced
Instructions:
Spread butter on one side of each bread. Set aside. Heat a non-stick frying pan on low heat. Place one buttered bread over the pan, buttered side facing down. Top the bread with half of the cheese, apple slices and the last half of the cheese. Cover with the remaining bread. Cook on low until cheese melts, approximately 3 minutes each side.
Bruschetta Mini Pizza
2 dough circles (4-inch; use a cookie cutter to make dough circles)
2 tbsp bruschetta
2 tsp grated parmesan cheese
Instructions:
Place dough circles into a lined baking tray and bake for 4 minutes at 450C. Top each dough with 1 tbsp bruschetta and 1 tsp of grated parmesan cheese. Bake for 5 minutes or until dough turns golden brown and cheese melts. Wrap in aluminum foil if kids like it hot and then pack in an insulated lunch box.
California Turkey Club Wrap
2 whole wheat tortillas (or soft flatbreads)
2 tomato slices
2 slices Swiss cheese
2 leaves lettuce
1/4 lb turkey breast
4 slices bacon, cooked
1/2 of an avocado, peeled and pitted
Instructions:
Lay down tortillas and top each with lettuce, cheese, tomato, turkey, bacon and sliced avocado. Fold tortilla to close and cut in half.
Healthy Snacks Packed With Energy
A few hours of studying and playing at school could tucker out Little Johnny or Jane. Healthy, energy-giving snacks in between meals keep kids energized and full throughout the school day. Good to know, a lot of these snacks don't require much preparation time while carefully picked healthy ingredients ensure that kids also get the best nutrition from their snacks.
Carrots and Peanut Butter
Kids simply need to dip baby carrots into the peanut butter, then eat and enjoy.
Crispy Apple Chips
Cover thinly sliced apples with cinnamon and brown sugar. Toss. Then bake at 450F for 45 minutes and you get curly, crispy apple chips that the kids will love.
Fun Fruity Skewers
Select slightly firm fruits like apples, bananas, grapes, blueberries, kiwi and cantaloupes and slice them into chunks. Alternately stick through the fruits into the skewers for a colorful and nutritious snack.
Apple with Peanut Butter and Granola
This snack provides a healthy dose of fiber and proteins. Simply slice and core apples, drizzle peanut butter over them, and sprinkle granola on top.
Cottage Cheese Pancakes
Bring your regular to the next level by blending together 3 eggs, 3 tbsp flour, 2 tbsp wheat-germ, 1 cup cottage cheese, and 1 1/2 tbsp butter before cooking the batter in the pan. These pancakes go very well with maple syrup and chopped peaches.
Cereal Balls
This tasty snack treat requires minimal ingredient and further minimal effort. Simply combine the ingredients together:
2 tbsp milk
1 tbsp honey
1/4 cup raisins
1 cup Muesli
1 tbsp peanut butter
4 tbsp wheat germ
Form them into balls and roll over dried coconut.
Vegetable Fritters
Serve this healthy snack to your kids made of zucchini, carrots, and cauliflower. You'll need:
2 cups cauliflower florets, finely ground
1 medium carrot, grated
1 medium zucchini, grated
1 clove garlic, minced
1 cup parmesan cheese, grated
2 cups flour
1 tsp onion flakes
2 eggs, lightly beaten
Salt and pepper
1/4 cup water
1 tbsp olive oil
Combine all ingredients in a bowl (except olive oil) and mix. Take a spoonful and fry in olive oil over medium heat. Lightly flatten the mixture with a spatula. Cook until fritters turn crispy and golden brown, approximately 5 minutes per side.
Peanut Butter Balls
Packed with energy-giving proteins, this snack is one of the easiest you can make for the kids. Simply combine 1/2 cup oatbran, 1 cup chocolate protein powder, 1 cup dessicated coconut, 1/2 cup honey and 1 cup peanut butter in a bowl. Mix thoroughly then form into balls. Refrigerate the balls for at least 2 hours before serving.
Trail Mix Cookies
This is a no-bake cookie that you can whip at the last minute. Just process 1 cup each of dried figs, coconut flakes, raisins and oats. Add in sunflower seeds and knead to form the "dough." Form a log and slice it evenly into 10 pieces. Roll slices into coconut flakes before serving.
Healthy Dinner Recipes
Dinnertime is the perfect time to spend quality time with the family around the dining table. It's also a great opportunity to craft healthy and delicious meals that every member of the family can partake. Here are 10 recipes to consider for weekday dinners – fast, easy but nutritious.
Salmon Burger
4 boneless and skinless salmon fillets
1 tsp soy sauce
1 tsp olive oil
2 tbsp Thai red curry paste
1 bunch coriander, chopped
Lemon wedges
Instructions:
Place salmon fillets into a food processor. Add in soy sauce, Thai red curry paste and coriander. Process the ingredients until minced. Transfer into a bowl and gather a handful of the mixture and form them into patties. Cook burger patties in an oiled frying pan over medium flame, 5 minutes each side until browned and fully cooked through.
Easy Chicken Meatballs
~1 lb. skinless chicken (cut into chunks)
1 small carrot (cut into chunks)
1/2 of a celery stick (cut into chunks)
A pinch of salt and pepper
1/2 tsp snipped chives
Cooked brown rice and steamed broccoli, for serving
Instructions:
Place chicken, carrots, chives and celery into a food processor. Season with salt and pepper. Pulse until ingredients are minced. Scrape off food processor and transfer minced meat into a bowl. Grease your hands with oil and gather 1-2 tablespoon of the ground meat, rolling them between palms until formed into balls. Place balls on a lined baking tray on a single layer and bake for 10 minutes at 400F. Serve with warm rice and broccoli.
Crispy Chicken Fingers
1 lb. flounder fillets, or any other white fish fillet, cut into 3/4″ strips
2 eggs beaten
2 cups breadcrumbs
1/4 cup flour
Salt and pepper
Vegetable oil for deep frying
Instructions:
Place eggs, flour and breadcrumbs in separate bowls. Take the fish fillets and roll over flour, shaking off the excess. Dip into flour then roll into breadcrumbs. Repeat the process until all fillets are covered. Fry fillets in olive oil for 3 minutes each side, or until crispy and golden brown.
Quick and Easy Lasagna
1 package lasagna noodles
2 cups spinach
24 oz spaghetti sauce
1 lb grated parmesan cheese
1 lb Italian sausage, sliced into small pieces
Instructions:
Preheat oven to 375F.
Meanwhile, cook sausage in olive oil in a non-stick frying pan. Set aside. In an oven-safe dish, layer half of the noodles at the bottom of the pan. Place half of the spaghetti sauce, spinach, sausage and cheese in layers too. Repeat with the remaining ingredients. Season the top generously with cheese then bake for 50 minutes covered with foil. Take off the foil and bake for another 10 minutes. Remove from oven, let cool slightly then serve.
Butternut and Chicken Pot Pie
1 1/2 cups sliced butternut squash, cut into 1/2 inch
1 1/2 cups rotisserie chicken, sliced into bite-size pieces
1 cup white onions
1 cup kale leaves, chopped
1/4 cup all-purpose flour
1/4 cup olive oil
1 tbsp chopped sage
3 cups chicken broth
1 egg
4 garlic cloves, minced
1 sheet frozen puff pastry
Salt and pepper
Instructions:
Preheat oven to 425F.
Meanwhile, heat oil in an oven-proof skillet. Add in onions and cook for 4 minutes, or until fragrant and translucent. Stir in sage and garlic and cook for another 2 minutes. Add kale and cook for a minute or two or until wilted. Season with salt and pepper, then stir.
Add in chicken broth, squash and cook for 10 minutes or until squash turns tender. Stir in chicken pieces and cook for another 5 minutes.
Crack egg and whisk in a bowl. Cover skillet with the puff pastry and seal with beaten egg using a brush. Slice 1-inch slits through the puff pastry to allow the dish to vent.
Bake the pot pie for 20 minutes. Reduce temperature to 375 minutes and bake for another 20 minutes or until edges of the pot pie turns golden brown. Remove from oven and let cool for 10 minutes before serving.
Salmon Teriyaki
4 skin-on salmon fillets
1/4 cup soy sauce
1/4 cup mirin
1 tbsp vegetable oil
1/2 cup sake
Instructions:
To make your own teriyaki sauce, mix mirin, soy sauce, and sake in a bowl. Set aside.
Season fish fillets with salt. Cook fish fillets in oil, skin side down first, until browned, approximately 4 minutes on each side. Place cooked fish fillets in a plate.
Remove excess oil from the pan and cook teriyaki sauce on low heat. When sauce boils, add in fish fillets, spooning some sauce over them. Cook for 5 minutes or until sauce has reduced by half and fish fillets are cooked through.
Easy Chicken Curry
2 chicken breasts, cut into bite-size pieces
1 cup cooked rice
1 cup coconut milk
1/2 tsp salt
2 tsp curry spice
1 tbsp olive oil
2 cups green beans, sliced into 1/2-inch pieces
Instructions:
Pour oil into a skillet and heat over medium flame. Add in chicken and cook for 6-7 minutes. Season chicken with curry spice and salt. Add in coconut milk and green beans and bring to a boil. Cook for 5 minutes or until green beans become tender. Add in cooked rice and simmer for 3 minutes.
Pan-Roasted Chicken Thighs
6 chicken thighs (skin on and bone-in)
1 tbsp olive oil
Salt and pepper
Instructions:
Preheat oven to 475F.
Rub salt and pepper into chicken thighs. Heat oil in a non-stick skillet and place chicken thighs, skin side down. Cook chicken thighs for 12 minutes or until juices come out and chicken turns golden brown. Transfer skillet into the oven and bake for 13 minutes. Flip chicken and cook for another 5 minutes. Let cool for 5 minutes before serving.
Pineapple Pork Chops
1 1/2 lb pork chops
1 can crushed pineapple, drained; juice reserved
1/2 tsp red pepper flakes, crushed
1 tbsp brown sugar
1/4 cup soy sauce
1 tsp minced ginger
Non-stick cooking spray
Instructions:
Preheat oven to 425F.
Spray some non-stick cooking spray into a baking dish. Position pork chops over baking dish in one layer. Meanwhile, mix the remaining ingredients in a small bowl and pour sauce pork chops. Bake for 25 minutes, basting pork chops with the sauce every 10 minutes.
Cheesy Beef Casserole
12 oz ground beef
2 cups grated Cheddar cheese
1 tbsp extra virgin olive oil
1 1/2 cups sour cream
1 tsp Italian seasoning
5 oz wide egg noodles, cooked and drained
14 oz diced tomatoes
1/2 cup grated Parmesan
1 tbsp tomato paste
1/4 cup chopped scallions
1 red bell pepper, chopped
Instructions:
Preheat oven to 425F.
Meanwhile, oil an oven-safe dish. Place the cooked egg noodles into the baking dish and season with salt and grated parmesan. Add in sour cream and mix.
In a skillet, cook ground beef for 5 minutes or until browned. Add in red bell peppers and scallions and stir for 3 minutes. Stir in tomato paste, Italian seasoning, diced tomatoes, and 1/4 tsp salt. Cook for 3 minutes or until the mixture thickens. Pour the cooked beef over noodles in the baking dish. Season the top generously with cheddar cheese. Bake for 20 minutes or until cheese melts. Let stand for 5 minutes before serving.
Entertainment
School can be super stressful for some kids with their days filled with pressure to get the right grades, but since learning goes beyond the confines of a classroom, it's very important that kids have a nurturing and healthy home environment where they can unwind without fully disengaging from learning. Your home should provide healthy distractions that still promote learning, even if they don't notice it.
Quality entertainment outside of school ensures that kids can vent from the school stress and be healthily distracted from their school responsibilities. Choosing the right media, initiating activities that make kids more engaged, and allows them to blow off steam will help them perform better at school and be happier overall.
Activities to Keep Your Kids Engaged
Have you been to a meeting or a social outing where other members are busy with their phones, chatting with others, or just plain zoned out? This happens to kids at school too. While teachers are in-charge of the kids' education at school, you take the reins when they're home. Here are clever ways to keep kids learning even in their off school time.
Keep a small library at home: It's easy to encourage learning when books are within reach. Stock up on the kids' favorite books and other learning materials to promote reading at home.
Visit the local library: With free access and an enormous amount of literature to choose from, you can spend hours and hours with your kids at the local library. If they're up to it, give them reading lists to further their love for reading and learning.
Get them involved in cooking: If they're old enough, get a simple recipe and ask them to prepare it. This helps them take measurements and be mindful of cooking times. As an added bonus, they'll get to appreciate home-cooked meals more!
Get them out of the house: The local park and zoo are great places where kids can learn about flora and fauna. Bring along a book on plants and animals to make it even more effective.
Teach them about money: Give a certain amount of money for the kids' snacks and let them choose what they get. You can also give them chores where they get a certain "salary". It's important that teaching money to kids follows an age-specific approach. This helps them learn money management and math in a more practical way as well as the value of hard-earned cash.
Encourage creativity: Make a scrapbook, encourage them to draw, or do craft projects together. This sparks creativity in kids as well as teaches them patience and discipline.
Students don't have to be completely removed from learning outside of school hours. There are plenty of opportunities that entertain while keeping them engaged. Create these opportunities for your kids to set a good example that learning doesn't have to be dull and boring!
Entertaining TV Shows and Movies with Positive Messages
For many busy parents, the TV is a great distraction tool for kids. (Some even let TV raise their kids.) You get to do things around the house while the kids are glued on the tube and are sure exactly where they are in the house. However, the television's potential in keeping kids occupied and entertained is limited to what it shows. To make sure that TV is an effective learning and entertainment tool, go over this list of TV show and movies that carry positive messages.
TV Shows
Sesame Street: promotes love for learning and friendliness across race.
Kipper: instills message of love for animals, kindness, and friendship.
Family Game Night: rated for kids 5 years old and above, this is a family-friendly TV show that solves classic board games.
Dog Whisperer: helps kids to be understanding and kinder to pets.
SciGirls: series featuring smart girls who deal with math and science challenges.
MasterChef Junior: cooking competition centering on kids who cook. Promotes value of cooking and eating home-cooked meals.
My Little Pony: Magic of Friendship: features Twilight Sparkle, a unicorn pony and its adventures and how making and keeping friends is important along the way.
Disney Little Einsteins: focuses on the love of music and dancing, as well as teach kids to be brave in exploring their natural talents.
Yo Gabba Gabba!: rated for younger kids, this TV show encourages friendship and other important life lessons.
Peppa Pig: channels positivity and optimism as the main character, Peppa Pig, meet challenges while growing up.
Arthur: an Emmy-award winning TV show, this TV show features an aardvark as its main character and how he breezes through school challenges with his positive outlook in life.
Sid the Science Kid: features a curious preschooler and how he uses scientific concepts to comprehend the events around him. This promotes the value of being naturally curious and the patience to find answers.
Movies
Harry Potter and the Sorcerer's Stone: an adventurous rated PG movie that tackles the life of a wizard and the challenges that come with it. It also tackles theme on friendship, courage and believing in yourself.
How to Train your Dragon: centers on the adventure of a dragon hunter's son who makes friends with the most dangerous dragon ever known. It instills a message of friendship and not judging others based on physical appearance.
Finding Nemo: tackles family issues on protectiveness and letting kids grow and learn. It also centers how everyone is different, but they're still able to get along well with others.
Miracle on 34th Street: this classic 1947 movie may be old, but it has a lot of timeless lessons that children can learn from. It is a heartwarming movie that sends a message of standing up for what you believe, trust, and being brave.
My Neighbor Totoro: this is an animated film that tackles the strong family bond and friendship. It focuses on Totoro who is helpful and kind, as well as Satsuki, a loving older sister.
Akeelah and the Bee: this is an inspiring story about a young girl named Akeelah who is excellent in spelling but is being bullied for her intelligence. It teaches kids to push their potential and being brave in with their own abilities.
Inside Out: this is a 2015 animated Disney movie that dwells on handling emotions and keeping positive outlook to deal with life's challenges.
The Odd Life of Timothy Green: this movie teaches the value of family and embracing your own uniqueness.
Caveat: make the time to sit down with your kids as they watch TV to be there for them when they ask about something or need something explained. You don't want to make kids make false assumptions about what they've watched. Instead, reinforce the show's message by being the one to explain certain concepts to them.
Fun Ideas to Help Kids Blow off Steam with the Family
Kids get stressed too. They may have fights with their siblings or feel a lot of pressure because of their grades. It is important to give kids some time off and help them blow off steam, preferably with the family. School stress and pressure could soon take a big toll on them if they can't vent. They can do poorly at school, feel uninspired, and become disengaged which sends them into a vicious cycle.
Here are some clever ways to help kids deal with stress and give them renewed inspiration.
Sports and other Physical Activities
Is your child competitive? Whether he likes basketball, hiking or working out, take the family out for the day, and help him release those pent-up energy by doing physical activities together. School life could get hectic so some after-school run or an hour of indoor basketball should help them release endorphins, also known as feel good hormones.
Journal/Blog
If your child is not ready to talk about an issue, give them time and a venue to sort out his emotions through a journal or blog. Encourage them to write down whatever they feel into the journal or a private blog. This allows him to vent without the fear of being judged.
Creative Outlets
Some kids feel better after a craft session, like jazzing up her scrapbooks or redecorating her room. If your child is this kind of person, give her the right avenue to express her feelings, like restocking her art supplies and painting alongside her, for instance. You could also arrange creative classes for her, therefore furthering her skills and giving her a more effective way to deal with stress.
Letting Your Kid be Silly
Your kid's friends can help them deal with stress too. You might want to invite your kid's friends over for a movie afternoon or involve them with baking. Taking his focus off his stressors is more effective when he can have a moment of fun. You might also want to consider a mother-daughter/father-son bonding like getting a mani-pedi or going to sporting events.
Talk About it
When your kid is up to it, offer a listening ear so they can vent. Take note though that most times, they just want to vent, so don't try to interrupt, contradict, or solve their problem. Offer advice IF he asks for it and remind him that you will always be there to listen should he need to talk.
Educational Apps
From elementary throughout college, students could now download and install apps that help them with school work: from spelling, math to organizing school schedule and connecting with teachers and classmates. We've rounded up the best apps students can use for each level.
Elementary
Sticker Story: this is a fun app suitable for kids from preschool to elementary. It allows students to create stories and select characters, effects and backgrounds. It produces digital story books that kids can create and tell themselves.
Vocabubble: this app was designed to help students master the alphabets and learn new words along the way.
Doodle Buddy: this is a free app that allows kids to digitally paint with their own fingers and paste stamps into their artworks. It's also interactive as well as the app allows multiple users to draw together.
Match up Math: this is an app that helps students master their math skills quickly. It features blocks that kids match in order to come up with the right solution/equation. It's also structured to also accommodate mathematical fluency of older students.
Rainbow Sentences: help student come up with straight sentences through color-coded sentence structures. Students simply need to supply the right words based on the accompanying image in order to complete the sentence.
Toca Store: this app teaches budgeting and handling money through an interactive play pretend of owning their own stores and selling to customers.
Time for Bed Little Ted: children who are used to reading stories before bed will find this digital version helpful. Armed with soothing music, cute story with positive messages and easy to use interface, this app is beneficial to calm kids down and easily get them to bed.
Middle School
iBrainstorm: This is a free app that features sticky notes where students can easily take note of ideas at the most random moments.
Nova Elements: This is an interactive periodic table app that helps students familiarize the properties of elements and help students understand chemistry better.
iTooch: offering subjects geared towards six to eight graders, this app makes learning math and language easier. It comes with digital worksheets that middle schoolers can practice on.
GeoMaster: helps students learn geography quickly through this quiz app that easily familiarizes them with countries, capital cities etc.
Google Drive: this is a cloud-based app that can be installed in smartphones, tablets and computers. It allows students to make and save documents, presentations and other pertinent contents which they can pull, edit and share through web connection.
High School
The Chemical Touch: this is an app that features interactive learning of the periodic table of elements. Apart from the elements' properties, it also links to Wikipedia to easily read up more on the elements under study.
Frog Dissection: dissecting frog is an inevitable event in a high schooler's life, but this app makes it easy for students to study the animal's organs and body parts without all the blood and mess.
Graphing Calculator: this is a cheap substitute for a real life graphing calculator where you can easily plot multiple graphs and have those graphs emailed to you.
Studious: this app helps students to easily manage class schedules, home works and projects. Plus, you can use the app to pre-set your phone to silent during class hours.
Khan Academy: this is a free iOS app full of resources on different high school subjects. The courses also come with videos which you can stream online or download to watch later offline.
Evernote: a great note-taking app that you can sync across devices to easily pull notes wherever you are.
College
Exam Vocabulary Builder: this app helps students whom English is not their first language. It features different modes (quiz, flashcards etc) to help with vocabulary retention.
Google Drive: this web-based app is a pertinent tool in helping college students takes notes, make documents and presentations. It can also be shared across users for easier collaboration and can be synched across devices as long as you have a Gmail account.
Dragon Dictation: this app allows you to just dictate words and it records them into notes, completely spelled in English. You can easily craft emails, documents and even text messages just by dictating and save your fingers from pain.
Evernote: this app allows you to make, save and clip notes and share them to other users. It's a great tool not just for studying, but also for collaboration with project groupmates.
Skype: this is a free communication app that students can use to talk, share documents and video chat in real time.
SelfControl: improve concentration by blocking distracting websites while you study. SelfControl works by disabling your computer from opening certain websites in a pre-determined timeframe.
Back to School is Not Just for Kids
Although the back-to-school season often put students in the spotlight, don't forget that you have some work too. There's a lot of factors that drives your kids' performance in school and your ability to manage time and your child raising tactics have a bigger effect than you know. The kids' school performance is directly linked with the type of environment they have at home.
How to Get Kids Do their Homework
In some households, making sure that homework gets done is a power struggle between you and your child. Some parents worry that their kids are not doing their homework or are putting in little effort, so they take it into their hands and get the job done themselves. While the part of getting the homework "done" is solved, it doesn't fix the core problem.
While kids may need help from parents, older siblings, or tutors to complete their homework, they should be doing the work. Some students may feel de-motivated to do their homework or lose heart for some reason, but you can still salvage the situation and make kids more willing to do their own homework.
Set up Rules
As parents, you have the right, power, and responsibility to make kids do their homework. If your child has low or failing grades, helping them with their homework will help pull those grades up. Setting rules vary from household to household and child to child, but here a few you might to consider:
Homework must be done in a communal area in your home (kitchen counter, living room, etc) so you can keep an eye on them.
Eliminating/reducing free time to help kids focus on their homework.
Kids have to do their homework at the same time every night.
Let Your Child Decide on His Own Terms
To prevent power struggle and invite willingness in your kid's part, you can give some of the control to him. It is his homework, not yours, and he should be the one doing it. Let him decide when to do it (before or after dinner, first thing in the morning, Friday night instead of Sunday night). As long as you know the homework is being done and you see your child putting in the work, you should let your child be.
Help Only When Being Asked
Sometimes it is too tempting to take the pen and paper from your child's hands so you can solve that math problem yourself. Calm down. Don't be a helicopter parent. As long as your child is not asking for help, you should just stay on the sidelines and be available when he calls your attention. Also consider demonstrating a different problem with similar concept so as not to spoon-feed him with answers.
Give Verbal Rewards
Bribing your kid for good grades with money can only do so much. It can motivate them to do their homework, but it's for the wrong reasons. Take out that expectation from the picture and offer verbal rewards instead.
Don't get lost over your kid's homework. It's his. Instead of hovering over him, take the time to do your own work (manage the bills, do the dishes, fold the laundry etc). Lead by example.
How Not to Smother Your Kids
All parents have their kids' best interests at heart, but when do you become a helicopter parent? The truth is, a parent's love towards his kids knows no bounds, but can prove to sour the your relationship as your child grows. According to Journal of Child and Family Studies through the studies conducted by Holly Schiffrin et al, "too much parental involvement was correlated with higher levels of anxiety and depression as well as decreased satisfaction with life. The overprotected students saw themselves as less competent and less able to function autonomously. The lower the sense of autonomy, the more the evidence of depression."
Slowly keeping your distance as he grows will prove to be healthier for the both of you in the long run. And here are ways to stop smothering and hovering over your children.
Let them do their own work: Homework, house chores, and other responsibilities must actually be performed by them. Don't take on the work just because they feel tired or not in the mood. Teach them to be responsible for their own work.
Don't be afraid for kids to fail: He will scratch his knee while playing and most times, you won't be able to help it. He will make some wrong decisions as he grows up. Don't be afraid that he will suffer from those mistakes or try to make decisions for him. The best way to toughen it out and grow up is to actually let him learn from his own shortcomings.
Set boundaries: Some parents are afraid that their rules will make their kids angry at them. You are the parent, you set the rules, and you're not intentionally hurting or making your kids angry. Stick to you what is best for your child. They may not like it right now, but they'll thank you when you're grown up.
Your role is to instill your kids with the values and skills they need to be independent, competent, and able to stand on their own in the real world. You don't have to catch them every time they fall if that means teaching them lessons that they can turn to as they go through their own lives. Giving them freedom while keeping your authority is a real balancing act, but one that you'll learn along the way. Trust your kid, trust yourself, and stop sweating the small stuff.
Most of the time, they'll figure things out themselves. If not, just let them know that you're there to help and not take matters into your own hands.
The Importance of Keeping Kids Engaged
Does it appear to you that your child is having trouble learning? Chances are, he isn't being challenged and is disengaging. The lack of engagement can hit a school age child for one reason or another, but they can cause parents to worry.
Some signs of disengagement are very obvious: 1) your kid refuses to do his homework or only put minimal effort in doing it, 2) your kid is zoned out from his classes, and even at home (eg. Lesser participation in class), and 3) he is unable to apply the concepts that he learns from school in real life.
Getting your child back on track is important because it course corrects them back to the right path. Neglecting the signs for too long could create ugly habits that are hard for them to break later on.
Keeping kids engaged also helps them thrive in their environment. Remember that kids aren't created equal. Your child may be different from his peers and even his own siblings and he might adapt differently with his surroundings too. Keep your kids engaged to bring back his interest in his classes as well as win back his self-confidence by achieving things through his own natural abilities.
Housekeeping and Laundry
The school season also signals upcoming changes and challenges in the home as well, particularly with the home chores. It means waking up earlier to make breakfast, bag lunches, and snacks, cleaning up, and helping them with school work in the evening. Then there'll be laundry to deal with as kids attend PE classes, sporting events, and other after-school activities.
Keep your sanity in check by tackling household duties with a system that works for you. Here are some life hacks that you might want to consider.
Get things organized around the house: The less clutter there is, the less clean up needs to be done and the more time you save. Make it a habit for all family members to return things to their proper places, hang coats up, and stash shoes and bags where they belong.
Make a cleaning routine: Wash the dishes, mop the floors, and tidy up things before going out to work or run errands. If you like a clean house and are always running after one thing or the other, it pays to wake up a little earlier so you can keep a handle on the housekeeping.
Involve the family: Make a schedule for who washes the dishes or throws the garbage out. As your kids grow, they could take on bigger responsibilities around the house as well. Involving them in the process of keeping a clean and safe home will help them appreciate cleanliness and tidying in their own lives.
Do the laundry regularly: It would be better to do at least one load of laundry per day than suffer from multiple loads of laundry by the weekend. It also means you won't run out of clean clothes to wear and have to fold lesser amount of clothing.
If you think laundry is one the biggest household battles, you could consider employing these tricks to help save you time and energy:
Pre-soak particularly smelly and dirty clothes: This lessens washing time in the machine and helps in quickly removing stains, dirt, and bad odor from clothing.
Separate dirty laundry by color: Provide a basket for whites and coloreds. If you prefer, you could add another one for dry cleaning. Also wash stained sheets and bigger items separately.
Assign chores to family members: Maybe your eldest daughter could already fold her own clothes or your significant other has the time to do the laundry one night when you're too busy with other household chores. It saves time when you have multiple hands helping get things done.
Cars and Travel Safety
Whether you're bringing the kids to school or taking the family out for the weekend, car and travel safety should always be a priority. Planning ahead and preparing for travel lessens stress on your part and possible tantrums from the kids.
Make sure that your vehicle is fit for transportation: Have it checked and serviced regularly to ensure all parts are functioning properly.
Make sure car seats are installed correctly: Get it properly inspected to ensure the safety of your kids.
Remove hazardous materials away from children's reach: Take away washer fluids and choking hazards so you can drive in peace and your passengers are all safe.
Bring your safety gear: Don't forget to have a first aid kit, flashlight, blanket, whistle, and tools packed in the car before you go.
Equip entertainment for the kids: Coloring materials and toys will keep them busy as you travel. Also be sure to bring adequate amount of snacks and drinks for everyone.
Time Management
With all the things that need to be taken care of, it's easy to lose the concept of time. Proper time management will help you win back your sanity, improve organization around the home, and even an unexpected "me time" for yourself. Here are top ways to help you manage your time better and accomplish as much as you can.
Set a schedule and make it visible: To keep everyone in the same page, set a schedule for virtually everything – house chores, kids' activities, errands, even meals. Schedules and lists give you some semblance of organization and allow you to accomplish things in their due time and in the right order.
Prioritize: When you're strapped for time, you have to give up certain things. Perhaps you need to give up laundry for tonight to help your kids review for an upcoming exam. Recognize which tasks are most urgent and which can wait.
Multi-task if you can: You could pay bills online through your smartphone while waiting for your kid's doctor's appointment or you could listen to an audio course while mopping the floor. You may not be able to multi-task all the time, but you can with certain things.
Ask help: Your two hands can only do so much at a given time and when there's way too much on your plate, it's time to get some help. Get family members involved with certain tasks so you don't have to worry about them and you can focus on your own tasks.
Craft time for yourself: Whether it's five minutes of coffee time out in the patio or an hour massage at the salon, don't be afraid to afford yourself some "me time." You'll come back more revitalized and focused for the waiting tasks ahead.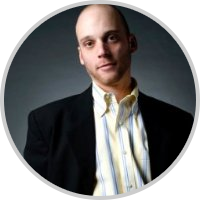 Cary Silverman is a consummate entrepreneur having sold multiple companies during his 20 years of business experience in the financial industry, but for him, it isn't about the money. His success is rooted in his passion to focus on doing something better today than it was done yesterday. These days, he's the CEO of Waldo General, Inc. that oversees the operation of King of Kash.