The Best Places to Sell Your Stuff Online
Do you have a lot of clothes in your closet only to complain that you have nothing to wear? Are you frantic every morning looking for things like car keys or the other pair of your shoes? Do you feel stressed having too much stuff inside your house you can barely use? If you say yes to these questions, chances are, you need to de-clutter your home.
But de-cluttering is just one part of the equation. What do you do with all the extra stuff that you've accumulated? Instead of junking them, turn them into cash. A lot of people had earned hundreds to thousands of dollars when they decided they don't need more stuff, but other people may do. If you follow the best practices of selling stuff online, you can hit two birds with one stone: clear your home with unnecessary things and make money along the way.
How to Start Selling Online
So, you've just gathered up all your clutter, and you're looking at a pile of things that you can turn into cash later on. How do you get started with the process to start raking in the money and eliminating a good amount of stuff from your home? Fortunately for you, it takes little effort, but some creativity and research to make money from your things. Here are the best practices to start selling your stuff online and generating a nice income from them.
Identify the best marketplace
First, you want to do some research to identify the best marketplaces for your stuff. For instance, if you have craft supplies and handmade products to sell, Etsy is the best platform. You can sell pre-loved goods on the Facebook marketplace, while collectors' items can be auctioned on eBay, and so on. It is essential to identify the best platforms to attract the right customers.
Determine the product's value
Now, you don't want to sell to break even. The goal here is to make a profit to say that you're making money out of your old, unused stuff. You want to nail down a competitive price for your item, so make sure to research it in the market first (cost brand new vs. cost used). Next, you want to make it up a little so that when a buyer haggles, you'd still be able to give a discount (if you wish to) but still earn some profit. Don't price your items at break-even, or you'll lose.
Create a vivid, clear description
Your product description should be laden with details, from its brand, model, color, dimensions and so on. You also want to list down the flaws (if it has stains or tough zipper, for instance), and factor in this price in your listing. Highlight the strengths of the product to make it more appealing to potential buyers.
Take beautiful photos
You can take nice photos of your products even with a smartphone. Your listing should accompany photos to allow buyers to envision what the item looks like. Take pictures in different angles, making sure to highlight the item's best features. The rule of the thumb should be to take nice photos as if there's no description, and write descriptions as if there's no photo.
Sell safely
Some people may take advantage of your inexperience if this is your first time to sell online. Don't let them scam you off, run away with your item and not make any money. Follow these tips to sell online safely:
Accept standard payment options only. Cash should be the preferred payment method if the buyer is paying in person. You may accept electronic money like PayPal and credit card if you have to ship the item. Check with the buyer's bank first before accepting a check, especially for large-ticket items.
Meet-ups should be done in public. You never know who you're meeting up with, even if they sound nice and friendly in your conversations. Never meet with a buyer alone. Inform a friend or family who you're meeting up with, when and where. Set an easily accessible place, such as near a huge store, mall or the police office. You want to be able to get help or assistance quickly should you need it.
Follow your instincts. If your guts are warning you that something's "off" about a person or his offer, there's probably is. Beware of odd requests or payment arrangements that are beyond the usual.
Protect your identity. Don't give out personal information like personal email address and home phone number. You can create another email address and use a prepaid phone or Google voice to mask your identity. If you need to meet the buyer at home, keep the transaction limited outside or the garage. Hide photos and valuable items that would spark their "interest." Some people with ill intentions may just be snooping around to see what they can get from you.
The Best Places to Sell Your Stuff Online
Now that you know "why" you're selling, and "how" to do it the right way, it's about time you learn about the best platforms to sell online. Here are the best places to put up your ads and listings, along with savvy tips and tricks to maximize your potential for profit.
eBay
eBay always comes top of mind when it comes to online selling, especially since it exposes your products to millions of users. Using eBay is easy – you just need to sign up, post pictures and then list your items. The platform also accepts anything that you want to sell, from used toys to collector's items, clothes, homeware and so much more.
It's important to note that eBay takes out 10% of your product's tag price which includes shipping. You have several options for pricing your item. If you're selling rare and novelty products, you're better off doing the auction style. This way, you can command a higher price for your product. But if you're selling regular products are those that users can easily find in other competitors, then it's good to use the "Buy it now" feature which places a fixed price on your item.
As for the type of items that you can sell on eBay, anything works, except for a few products including drugs, live animals and weapons. You also want to list down products that you ship easily such as books, fashion apparel, decors, electronics, kitchenware, and other random knick-knacks. Don't sell bulky items like furniture and mattress on eBay.
Craigslist
Craigslist is a more localized selling platform because it allows you to sell within or near your city. While you can't post listings in multiple cities, it's nonetheless the perfect venue if you want to get your stuff sold quickly within the area.
Using Craigslist is easy. First, you need to sign up and choose your city. After that, you can start creating a description of your item and upload up to four images. You don't have to post as many photos, but make sure you pick a clear, high-quality picture of the item. You can accompany the post with close-ups of the item's key features. Refresh your post often or when it expires so that your item doesn't get buried in a sea of the other products. Refreshing gets you more constant exposure.
Now, the thing about craigslist is that it doesn't filter our scammers and perverts very well. Be sure to protect your identity on the platform by using the anonymous email feature. When someone inquires about your product, they'll send an email through this feature and then craigslist the message forwards to your personal email. It also helps to use a disposable phone number if you prefer negotiating via text or call.
In some cases when you can't meet a potential buyer in public because you're selling a large and bulky item or it needs a power source to operate, the transaction may take place at your home. Be sure to have someone else with you when you make the sale and keep the sale at your patio or garage, but never inside your home. Finally, if you sense something's off about the other party, don't hesitate to cut the transaction short.
Lastly, remember to remove your listing as soon as you sell your item. It can get bothersome to get inquiries on a sold product now and then.
Etsy
Etsy is the best platform for artisans who want to make money out of their handmade products. Before you set up shop on Etsy, it's essential to familiarize yourself with how the platform works, what are the fees involved and how to make yourself a more effective and successful seller.
First, you need to understand that Etsy isn't like the other generalist e-commerce platforms out there. At Etsy, you need to have products that stand out in a specific niche. Generally, products that sell the most on Etsy are personalized and handmade ones.
Next, you need to optimize your listings to make it stand out and easy to search within the website. Take the time to research SEO for Etsy and integrate these practices into your listings. You also need to take high-quality and appealing photographs of your products. Consumers are visual and text driven, so a listing with a catchy description and beautiful image will certainly help you sell.
Finally, showcase top-notch customer experience. For instance, putting in some effort in your packaging will make customers feel that you've put plenty of thought of their shopping experience with your store, and they're bound to remember that when they shop the next time around.
As for the fees, Etsy charges 20 cents per listing, per renewal and per item that's sold in batches or multi-quantity. It also charges 5% for shipping fee and 5% transaction fee of the product's total price. It's up to you to boost your product's exposure through Google shopping ads and promoted listings which incur another set of fees.
Facebook Marketplace
We've all known Facebook as a popular social media platform, but nowadays, you can use the marketplace feature to sell your used stuff online. And the best part about using this platform is that you don't pay any fees at all. It is indeed a great destination for people looking to sell (and buy) within a local area and beyond through its user-friendly interface and immediate social connections.
There's a variety of products that you can sell through the Facebook Marketplace, including clothing and accessories, entertainment, hobbies and sports equipment, vehicles, home and garden and so much more. However, it pays to remember that unlike other marketplaces, Facebook merely connects sellers to buyers, but the platform does not facilitate the exchange of product and money to make a transaction final.
What happens when you sell of Facebook Marketplace is that you list a product or item up for sale. You just need to click on the button "Sell Something" on the interface, and Facebook prompts you to fill out a form and add photos of your product. It's also pretty localized, so your product is quickly exposed to local buyers around your area.
Potential buyers then send you a chat to inquire about your item, and the entire transaction takes place from there. To become a successful seller, you need to provide a vivid description and high-quality photos of your product. You also want to respond as quickly as you can to inquiries.
Facebook Marketplace works a lot like craigslist in that you have to agree on meeting up or shipping the product. Buyers will only your basic profile, and not your phone number and email number. But you still need to be careful of what information you lay out on your profile to protect yourself from scammers and bogus buyers.
Letgo
Letgo is a smartphone application that lets you sell your stuff online. It can cater to almost anything you want to get rid of, but that doesn't include obscene materials, animals, weapons, counterfeit items, damaged or broken stuff, hazardous and perishable materials. Some of the best products to sell through this app are electronics, fashion accessories and clothing, home decors, gardening tools and book, and hobbies and sports equipment.
Using the app, you will be prompted to take or upload a photo of the product that you're selling. You then need to provide a title and description, set the price and category. The app notifies you if a potential buyer has inquiries or is interested in purchasing your product.
As with other marketplace sites and apps, you want to post only appealing photos of the products that you're selling. Clean them up first before snapping pictures. Also, create a vivid and clear description, including all the specs and details and highlight the product's key features. You can also use the app's "bump feature" which allows you to put your listing on top for a small fee.
Since the app does not facilitate the sale transaction, you will need to meet up with the buyer to trade goods and cash. Make sure to do this in a safe, public place and accept cash as the preferred mode of payment.
OfferUp
When you combine eBay and Craigslist in one friendly marketplace app, you get OfferUp. This app offers a localized selling venue wherein you can list your product, upload photos and set a price (or allow buyers to negotiate a price).
The best feature about OfferUp is that it has a built-in messaging platform where you and the buyer can talk about the product, when and where to meet up and whether to ship the product. It's great because both sellers and users have their own profiles and you don't have to use your personal email and phone number in your correspondences.
You can sell almost anything on OfferUp, including antiques, arts and crafts supplies, vehicles, appliances, baby and kids' stuff, electronics, clothing and shoes, toys and household products. The same rules apply: snap great photos, write great descriptions and set a reasonable price. Since buyers may make an offer, make sure to price your items accordingly that you don't lose out.
Finally, negotiate firmly but politely. If you've reached the lowest offer that you can afford, stick to your guns and don't give in. Never meet with a buyer until you've finalized the offer and you've both agreed to the price and meet-up details.
NextDoor
NextDoor is an app that connects people in the neighborhood, whether to share news or have items up for sale. While you can sell, and even give away, your used stuff using the app, you cannot, however, sell or re-home pets through it. You also cannot use NextDoor to sell products that are part of an incentive program like Mary Kay and Avon, as well as post weapons and ammunition for sale.
Just like the other apps, NextDoor is not a platform for sale transactions. You will have to arrange a pick-up or meet-up date with a potential buyer using its private reply feature. Apart from your immediate neighborhood, you may also sell across a broader local area and attract potential buyers from there.
NextDoor offers a boost feature to help your item sell quicker. After 48 hours since the listing and you're not selling yet, you can add a discount to make it more appealing. With this feature, you can reduce your price offer and then the app highlights the discount. Once a buyer makes a purchase, you can mark it as sold, so you stop getting inquiries from buyers.
Decluttr
Have tons of DVDs, blue rays and electronics that you want to de-clutter? There's an app for that it's called Decluttr. This app works a little differently than the other marketplaces mentioned above.
First, Decluttr has its own valuation engine which assesses the value of your old DVDs, CDs, and games. Download the app into your phone and start scanning the codes. The app tells you how much they're worth. Place the scanned DVDs into a box and then ship to the Decluttr headquarters, free of charge. Decluttr pays for your stuff through a check or personal deposit the day after they receive it.
What makes Decluttr a great app is that it's perfect for people who want to sell their stuff without having to go through the rigors of a yard or garage sale. You can even sell legos through the app!
You have to remember though that in rare instances, some bar codes may not work with the app, so you can't sell those items to them. You also cannot sell the same items in one transaction.
Recap
Selling your old, unwanted stuff online can be a great way to clear the clutter from your home and earn money from them at the same time. Nowadays, you don't have to go through the pains of setting up a physical yard or garage sale, deal with marketing, pricing, and inventory and then clean up the mess afterward. You can just use or some of these apps and sites to give your items instant exposure and receive offers from potential buyers.
Don't forget to keep yourself safe in every transaction though. Use disposable emails and phone numbers, meet up in public and never accept odd forms of payments. Finally, trust your gut. You want to make money from selling your stuff, but if a buyer seems weird or fishy, do not hesitate to back out.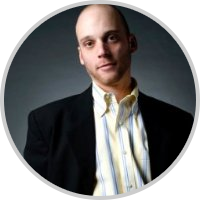 Cary Silverman is a consummate entrepreneur having sold multiple companies during his 20 years of business experience in the financial industry, but for him, it isn't about the money. His success is rooted in his passion to focus on doing something better today than it was done yesterday. These days, he's the CEO of Waldo General, Inc. that oversees the operation of King of Kash.