Some of the Notable Benefits of No-Credit-Check Loans
No-credit-check loans are widely used by borrowers with bad credit. If you have a bad credit history, you might have trouble getting a typical bank loan for an emergency.
In such a case, you should act as quickly as you can to raise your credit score if it is inadequate. A no-credit-check loan is the better option if you need money right away but are still working on building your credit.
That said, below are just a few of the advantages of no-credit-check loans.
They Are Willing to Accept Any Type of Borrower
It is a no-credit-check loan, which makes it accessible to a variety of borrowers, even those with poor credit.
Lenders will merely ask for information about your monthly salary and source of revenue. No matter your credit history, you can still apply for a loan without having your credit checked.
A no-credit-check loan is your best choice if you're trying to maintain or raise your credit score. Other loans entail credit checks, which are recorded on your report.
They Are Convenient
If you don't have a credit check, you can apply for a loan online without one. Online lenders offer a large number of no-credit-check loans. Once you have finished their online application and uploaded all required files via their website or application, you are done.
If you have a device that is linked to the internet, you can apply for a no-credit-check loan online whenever you want and from any place. Any time, even very early in the morning, can be used to apply for the loan.
Their Approval Process Is Simple
The ideal choice is a no-credit-check loan if you require money right away. They can be authorized in a matter of hours, as opposed to typical loans, which may take weeks to be approved.
Consider it whenever you need money urgently and have poor credit. The thing is, you have a lot of options when it comes to no-credit-check loans. It's a good idea to familiarize yourself with all of these choices before picking one.
They Do Not Require a Credit Check
Numerous loans can be obtained using a no-credit-check loan. To assist you in deciding which loans do not require a credit check, a list of all no-credit-check loans is provided below.
a) A Payday Loan
Payday loans are one sort of no-credit-check loan. As the name implies, payday loans are short-term loans that must be fully repaid, plus interest, on the borrower's following payday.
Indeed, your ideal choice if you only need a modest sum of money is a no-credit-check payday loan. Due to its single payment option, this no-credit-check loan is a smart choice compared to the others. You will receive complete payment and be released from all additional commitments with just one payment.
b) A Title Loan
A title loan is your best choice if you require a higher loan sum and more time to pay back the debt. Your automobile will be used as collateral when you apply for a title loan to protect the loan.
You can continue to drive your car even if you use it as collateral. However, you will be required to turn in your car as payment if you are unable to make your loan payments.
Only those who completely own the collateral vehicle and have no existing debt on it are eligible for title loans. Ask your recommended lender about a title loan if you feel that you qualify.
c) A Loan Repaid in Installments
Some lenders could let borrowers apply for an installment loan without having their credit history looked at, even if that means only people with good credit are qualified.
The lenders will need only your social security number, some basic information, and proof of income. After that, you can move on to the following stage of the application without having your credit checked.
Relying on the Perfect Loan Option
No-credit-check loans are better than they seem, despite what the general public believes. As long as you exercise caution and pick the finest lender and loan product for you, everything will be okay all throughout your loan process.
If you are in need of no-credit-check online loans, look no further than our offers here at King of Kash. Our hassle-free online no credit check loan approval process has been streamlined so you can get the money you need when you need it and not have to wait days. You can apply for your loan online, or if you are in Missouri, you can call one of our convenient locations nearest you to speak with one of our online loan specialists.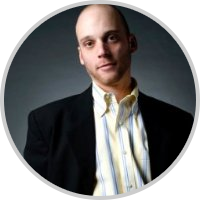 Cary Silverman is a consummate entrepreneur having sold multiple companies during his 20 years of business experience in the financial industry, but for him, it isn't about the money. His success is rooted in his passion to focus on doing something better today than it was done yesterday. These days, he's the CEO of Waldo General, Inc. that oversees the operation of King of Kash.