Personal Loan Scam: 5 Red Flags You Should Watch Out For
When you're in the market for a personal loan, it's important to be aware of the potential for scams. While there are many legitimate lenders out there, there are also those looking to take advantage of unsuspecting borrowers.
Here are some red flags to watch out for that may indicate you're dealing with a personal loan scam:
Promises of a Guaranteed Approval
No legitimate lender can guarantee you'll be approved for a loan, regardless of your credit history or income. If a lender promises guaranteed approval, that's a huge red flag.
Read the fine print and understand the terms and conditions before signing anything. Be wary of high-interest rates, hidden fees, and unrealistic repayment terms. If something sounds too good to be true, it probably is.
Asking for Upfront Fees
One of the most common scams is the "advance fee loan" scam. Legitimate lenders will never ask for upfront fees before approving a loan. If you're being asked to pay for an application, origination, or any other type of fee before you've even been approved for a loan, that's a scam. 
Pressure to Act Quickly
Scammers will often try to pressure you into taking out a loan before you can consider your options thoroughly. They may say that the offer is only good for a limited time or that funds are limited. Don't let anyone rush you into a decision you're uncomfortable with.
Vague or Misleading Information
A scammer may try to confuse you with jargon or other technical-sounding terms. They may also give you false or misleading information about the loan terms, interest rates, or repayment schedule. If something doesn't make sense or you're not getting clear answers to your questions, walk away.
Requests for Personal or Financial Information
A legitimate lender will never ask for your social security number, bank account information, or other sensitive personal information before you've been approved for a loan. If you're being asked to provide this type of information, it's a scam.
If you're ever in doubt about a personal loan offer, the best thing to do is to simply walk away. There are plenty of legitimate lenders out there, so there's no need to take the risk of doing business with a scammer.
Online Personal Loans with No Credit Check Exist!
We all know how difficult it is to get a personal loan from the bank. The entire process is time-consuming and often requires a lot of documentation. And if you have a bad credit score, getting loan approval becomes even more difficult. Fortunately, there are now online personal loans with no credit check options.
Most online personal loan lenders don't consider your credit score the primary eligibility criterion. Instead, they focus on your current financial situation and ability to repay the loan. This makes getting approved for a loan much easier, even if you have a bad credit score.
When taking out an online personal loan, no credit check can be a great way to get the financial assistance you need. Make sure to research and compare different offers before you make a final decision.
Be Smarter Than These Red Flags
If you're considering taking out a personal loan, research and be aware of the potential for scams. Many reputable lenders are offering personal loans, so don't let the possibility of a scam deter you from finding the right loan for your needs. Instead, consider online personal loans with no credit check as an option. These loans can be a great way to get the money you need without worrying about your credit score.
Are you looking for online personal loans no credit check options? Look no further than King of Kash. We have been providing affordable no-credit-check installment loans for almost 40 years. Want to see if you qualify? Apply today and get your money fast!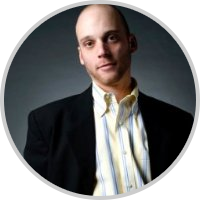 Cary Silverman is a consummate entrepreneur having sold multiple companies during his 20 years of business experience in the financial industry, but for him, it isn't about the money. His success is rooted in his passion to focus on doing something better today than it was done yesterday. These days, he's the CEO of Waldo General, Inc. that oversees the operation of King of Kash.