How to Qualify for a Cash Loan Fast: Insider Tips to Follow
An unanticipated financial emergency can put you and your family in a difficult situation. Whether it's a vehicle repair, a broken appliance that needs fixing, a sudden illness, or an accident, sometimes all you need is a safety net to help you get back on your feet. Knowing you can get approved for an online loan with no credit check can give you peace of mind so you can get through the emergency and back to financial stability 
How You Can Qualify for a Fast Cash Loan
Fast cash loans are designed to provide you with the funds you need quickly and easily. Here are some things you must know to qualify for a fast cash loan:
You must have a regular source of income. This can be from your job, business, benefits, or any other type of steady income.

You must have a bank account in good standing. This is where the funds from your loan will be deposited.

You must be at least 18 years of age.

You must be a resident of the United States.

You must have a valid email address and phone number.
If you meet all the above criteria, you should have no problem qualifying for a fast cash loan. The process is typically quick and easy, and you can have the funds you need in no time.
How You Can Get Faster Approval for a Cash Loan
There are a few things that you can do to get faster approval for a cash loan.
Prepare All the Documents Needed
The first thing you must do as a loan applicant is to make sure that you have all of the necessary documentation. This includes things like your most recent pay stub, your bank statements, and your tax returns. You may also need to submit your proof of residency. If you have any outstanding debts, be sure to include information on those as well.
Apply for a Loan Online
You should also consider applying for a loan online. This is a great way to get a loan because you can often get approved within minutes. Plus, you can typically get a lower interest rate when you apply for a loan online.
Choose the Right Lender
Research the best lenders in your area. Not all cash lenders are the same; some may be more willing to approve a loan than others. Be sure to communicate closely with your lender throughout the approval process. Inform them of any changes in your financial situation, and keep them updated on your progress. 
If you're not confident with your credit score, it might be better to check out short-term loans online with no credit check, as these are easier to get approved for.
Do the Negotiation Right
Finally, you can try to negotiate better with the lender. If you do have a good reason for needing the cash loan, then the lender may be willing to work with you to get you the money that you need.
Consider a Cosigner
A cosigner or co-applicant is someone who signs or applies for a loan with you to help you get approved. This person usually has stronger financial credentials than you do, which makes the lender more likely to approve the loan.
Now You're Ready!
Applying for a quick cash loan can be difficult, but following the tips above can increase your chances of being approved. Remember to shop for the best rates and terms and to read the fine print carefully before signing any loan agreement. 
King of Kash offers same-day no credit check loans in Kansas. Find out how you can get a fast loan today!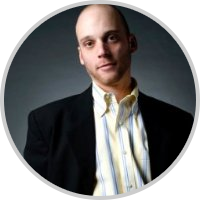 Cary Silverman is a consummate entrepreneur having sold multiple companies during his 20 years of business experience in the financial industry, but for him, it isn't about the money. His success is rooted in his passion to focus on doing something better today than it was done yesterday. These days, he's the CEO of Waldo General, Inc. that oversees the operation of King of Kash.