What are the Major Reasons Behind a Bad Credit Score?
When someone doesn't make payments on time or misses them entirely, the lender or creditor reports this information to the credit bureaus. This information becomes part of that person's credit report, which lenders and other creditors look at to decide if they want to extend credit to someone. A corporate borrower can also have bad credit if they have a history of not making their payments on time.
What Are the Main Causes of Bad Credit?
There are several bad credit causes, which can make it difficult for potential borrowers to get approved for loans, credit cards, or even get apartments to rent.
1. Late Payments
One of the main causes of bad credit is late payments. When an individual makes a late payment on a bill or loan, the creditor or lender reports the late payment to the credit bureaus. The late payment is then included in the individual's credit report, making it difficult for the individual to get approved for credit in the future.
2. Defaulting on Payments
Defaulting is one of the worst things that can happen to your credit. When you default on a loan, you failed to make your payments for an extended period. This can happen with any type of loan, including auto loans, mortgages, and credit cards.
Your credit score will take a significant hit if you default on a loan, and it will be challenging to get approved for credit in the future. You may even have to file for bankruptcy if you default on a loan.
3. Declaring Bankruptcy
Filing for bankruptcy is another major cause of bad credit. When you file for bankruptcy, all of your debts will be discharged. However, your bankruptcy will remain on your credit report for up to 10 years.
This will make it very difficult to get approved for credit in the future. You may even have trouble getting approved for a job if your potential employer does a credit check.
4. Identity Theft
Identity theft is a seriousproblem in the United States. Identity thieves can use your personal information to open new accounts in your name and rack up debts.
If you are a victim of identity theft, it is important to report it to the credit bureaus and file a police report. You should also take steps to protect your personal information in the future.
5. Paying Only the Minimum Every Month
If you only make the minimum payment on your credit cards every month, you will end up paying a lot of interest over time. This can have a negative impact on your credit score.
It is important to make more than the minimum payment on your credit cards every month. You should also try to pay off your credit card balance in full every month.
Do You Have Bad Credit Score?
There are many causes of bad credit. The most common include:
Not paying bills on time

Defaulting on loans

Having a high credit utilization ratio

Having a history of late payments

Applying for too many credit products in a short period
All of these factors can have a negative impact on your credit score and make it more difficult to obtain new credit products in the future. If you have bad credit, it's important to take steps to improve your score and avoid further damage.
No matter why you need the money, King of Kash is right around the corner. Our hassle-free online no credit check loans approval process has been streamlined so you can get the money you need when you need it and not have to wait days. You can apply for your loan online, or if you are in Missouri you can call one of our convenient locations nearest you to speak with one of our online loan specialists.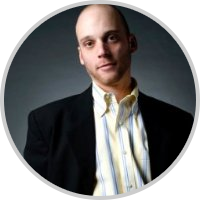 Cary Silverman is a consummate entrepreneur having sold multiple companies during his 20 years of business experience in the financial industry, but for him, it isn't about the money. His success is rooted in his passion to focus on doing something better today than it was done yesterday. These days, he's the CEO of Waldo General, Inc. that oversees the operation of King of Kash.