Plant the Seeds for a More Organized Year!
Spring Means it's Time to Declutter
Here in the Midwest, it's finally starting to feel like spring has sprung. In addition to opening windows and breathing in fresh air, many individuals and families find it the perfect time for organizing closets and tending to lawn work. Here are a few tips and ideas that could have your home blooming with peace and cleanliness without blowing your budget.
Pick one room or closet as your focus to get started. The big picture of organizing your entire home can be overwhelming and prevent you from making any progress at all.
Divide the items in that space into things you want to keep, those that can be thrown away, and items that you can donate or sell.
Host a garage sale either by yourself or with a group to generate more interest. Or, utilize online resources like Craigslist and eBay to turn your unwanted clutter into some extra cash.
Re-purpose everyday items from around the house for organizational benefit. For example, use old package ribbons to tie sheet sets neatly together or cut old shoeboxes into drawer dividers.
Use three-ring binders to neatly store all of your paperwork. From bills to recipes to appliance manuals, everything you reference will be readily available and easy to read when you need it.
Get in the habit of cleaning out your refrigerator each time you go grocery shopping to eliminate food that is out of date, unwanted or inedible.
Baskets and storage bins can be the perfect solution for organizing everything from bathroom essentials to packets in the kitchen pantry to kids' toys.
Install a tension rod or wood lattice in cabinets, in closets or on unused wall space to create space for hanging everything from purses and towels indoors to garden tools and sports accessories in your garage or shed using simple S hooks.
Use terra-cotta chimney flue tiles for an attractive way to show off plants in your garden while ensuring they don't spread and overrun your garden.
As always, if you could use a little extra cash to help spruce up your lawn and cultivate a happy home, contact King of Kash today.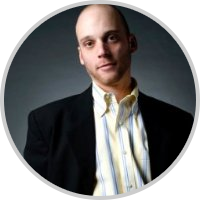 Cary Silverman is a consummate entrepreneur having sold multiple companies during his 20 years of business experience in the financial industry, but for him, it isn't about the money. His success is rooted in his passion to focus on doing something better today than it was done yesterday. These days, he's the CEO of Waldo General, Inc. that oversees the operation of King of Kash.