Fast Approval Loans: What Are the Red Flags to Look For?
Are you searching for short-term loans online with no credit check? Borrowing money to purchase a home, a car, pay off credit card debt, and other items may be financially advantageous. However, getting that money can be a scary procedure. 
You can significantly reduce your anxiety by doing your research, including evaluating your credit record and examining your credit score. 
Before applying for new credit, you should also investigate the lender for any of the following warning signs.  With these signs, you can avoid shady lenders and discover more reliable ones.
Failing to Run a Credit Check
When you submit your application, if a lender says they won't examine your credit report and score, that may be a red flag. Loans can occasionally be obtained without a credit check. 
As an illustration, several respectable credit unions provide small, short-term personal loans (often known as payday alternative loans) without doing a credit check. 
You might also get approved for a personal loan from another lender without a credit check, like a payday or auto title lender, but these loans frequently have high-interest rates and high fees.
Hurrying the Process Along for You
Untrustworthy lenders frequently pressure you to sign loan documents without reading them. Or they might advise you to disregard the small print. 
If you come into a lender who rushes the procedure, they might not want you to see clauses that benefit them rather than you in the lending agreement.
You probably don't want to work with a lender who doesn't give you enough time to analyze the loan terms carefully.
Providing Interest Rates that Differ from Other Lenders
You believe you have located a lender whose interest rates are unbeatable by any of its rivals. However, in other circumstances, there are restrictions placed on those rates. 
For instance, a mortgage lender may offer a very cheap interest rate—but only for a brief 30-day promotional period. The interest rate significantly increases after the promotional period, so you'll pay more than you anticipated to borrow money for a property purchase.
Look for formal documentation of the loan's APR (annual percentage rate) to avoid falling for this kind of con.
Requesting False or Omitted Information from You
As you fill out a loan application while seated across from a lender, they give you the go-ahead to inflate your income and leave a few application fields blank. In other words, this person requests that you withhold other information while lying about your own.
This is a red flag that you're probably working with a dishonest company or loan officer. Even worse, if you are found to have lied on a loan application, you may face criminal charges.
Avoiding Questions
It's typical for a borrower to ask the lender numerous questions, such as: What is the APR? How long will it take me to repay the loan? If you pay off the loan early, are there any penalties? But a lender not responding to your inquiries is not typical.
A respectable lender will take the time to ensure you know all the loan terms. However, if a lender avoids answering your inquiries, they might try to cover up anything. This should make you wary and reconsider getting a loan from this lender.
Be Aware of These Red Flags before You Sign Up for a Loan 
Research a lender before you trust them and agree to fast-approval loans for people with terrible credit. Consider your decision to borrow money from this lender again if you see any warning signs before or during the loan application process. 
Looking for a reputable lender? For almost 40 years, King of Kash has offered reasonable no-credit-check installment loans. Apply today to see if you qualify and get your loan fast approval for bad credit!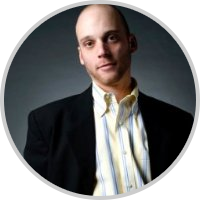 Cary Silverman is a consummate entrepreneur having sold multiple companies during his 20 years of business experience in the financial industry, but for him, it isn't about the money. His success is rooted in his passion to focus on doing something better today than it was done yesterday. These days, he's the CEO of Waldo General, Inc. that oversees the operation of King of Kash.