Cost of Living in America's 10 Most Expensive Cities
Ahh, how good it feels to live the American dream. The United States offers a sampling of opulent and modern lifestyle, lively cultural melting pot, and a bounty of opportunities.
But before you jet off to the big city and start living "the life", you need to understand how much it will cost you. Living in some cities may be more affordable, but there are also others where cost of living is expensive.
From housing, groceries, utilities, and entertainment, even down to the cost of a haircut, you'll notice a big disparity in the price tags. In places like New York, San Francisco, and Boston, simply living from day to day can cost so much stress to one's finances. But why do people still continue to stay, even thrive in such expensive places? Simple reason: the trade-offs are worth it.
Perks of Living in Expensive Cities
An expensive city is not expensive for no good reason. It's likely to have most, if not all, of the opportunities to live the good life — job opportunities, vibrant urban culture, modern infrastructures, and so much more. You're at the heart of it all. You're just one step away from various experiences in terms of dining, shopping, relaxation, sports, academics, and employment. Services come in many shapes and sizes and you can easily take advantage of them to live a good and convenient life in the city.
Expensive cities have a lot to offer to feed the mind, body, and soul. And for many people who spent most of their lives in costly places, these perks are hard to beat.
Various Attractions
From zoos, galleries, and museums to the crowded local music scene, big cities have it all. Whether you want a walk to the park during the day then spend the evening mingling with friends at a local concert, it's tough to be bored living in a big city.
Transportation
Sometimes, it doesn't make sense to own a car in some huge cities because they have great public transportation in place. If you live walking distance from your workplace, the car even becomes a liability instead of an asset. Huge cities have a rich network of buses, trains, taxis, and other modes of transportation so it's easy and convenient for you to reach your destination without owning a vehicle.
Networking and Socializing
Another benefit of living in a big city is that you'll meet a diverse range of people who may become your friends or help direct you to potential employment. Local events, conferences, galas, and concerts abound in huge cities place you in direct exposure to building personal and professional relationships with other people in your area.
Employment Opportunities
Perhaps the most compelling reason why many people live and stay in expensive cities is the abundance of job opportunities. According to the Center for Regional Economic Competitiveness, people who live in expensive cities are amenable with the trade-offs. In exchange of the high cost of living, income and employment rate in such cities are better and above the national median average. Higher income rate also makes it more manageable to deal with steep prices of commodities and services.
Beware of the Cost of Living
Living in a huge city sounds fun, doesn't it? Of course it does! It's certainly fun to be in the middle of everything and have endless options for everything you may need. But a big and expensive location is also typically tied to a higher cost of living as well. This is one important thing to keep in mind if you're considering moving soon.
The cost of living refers to the cost required to live in a place or area while being able to maintain your standard of living. This is often used to measure and compare the cost of goods and services of one city to another. It includes the cost of food, clothing, housing, transportation, entertainment, and education among others.
Expensive locations typically have higher cost of living. Housing in huge cities can take a big chunk from your paycheck, whether you're financing a purchased home in San Francisco or living in a small studio type apartment in Manhattan, New York. The price of haircut, steak, coffee, and drinks are also costly expensive in areas with high cost of living.
With that in mind, deciding to live in an expensive city may shock your finances. High cost of living could easily eat your income, deplete your savings, and even put you in debt. It is always best to assess the cost of living of a potential city to move in before you actually do, run the numbers and develop a sound financial strategy to live a balanced lifestyle.
Importance of Living within Your Means
One good way to deal with the high cost of living in urban areas is to make sure you're earning enough to sustain all your needs and still have some money left over. In the personal finance world, this is called "living within your means."
To keep living within your means, you need to keep your expenses down. And to do that, you need to start a budget. This plan lets you to allocate funds where they need to be spent and see how much you need to make in order to keep your current lifestyle. If the figures don't fit, you may do one or both of these two options: 1). increase your income to sustain your needs and 2). decrease your spending to fit your income. You may even consider increasing your income and decreasing your spending at the same time to free up more money.
Housing
It's possible to live within your means in an expensive city, but it does take some sacrifices, compromises and resourcefulness. For instance, in a city where a rental apartment shoots upward of $3,000, you need to make certain compromises in order to afford housing as well as sustain all your other needs. In many cities, taking in a roommate is beneficial because you could win an instant friend, plus you get to split the cost of housing and utilities.
Transportation
If you happen to live walking distance away from work, consider giving up the car. Not only will you also give up the costs of gasoline, parking, and maintenance, you also get to enjoy the benefits of walking. Taking public transit also costs way less than owning and maintaining a car, therefore relieving some of the financial stress.
Food
In terms of food, you can live within your means even if the city offers tempting dining experiences at a shocking price tag. Make your own meals, brown bag your lunches and limit your dining out to once or twice a month. How about a $15 lunch on your payday? That should help satiate your cravings for new food while still keeping your finances under wraps.
There many ways to live within your means while thriving in a busy and costly city. You just have to make some compromises, practice delayed gratification and put more value on things that matter to you the most.
The Most Expensive Cities to Live in America
NYC, NY
With a population of 8.3 million and cost of living 120% more than the median average, the Big Apple is the most expensive city to live in the US. It's a city with very high income taxes and housing can eat a good portion of one's income. The rest of the goods and services are often twice the amount of national average prices.
Rental apartments in New York can start from $1,300 for a two-bedroom apartment, but those in Manhattan can cost upwards of $3,000. Want to buy a home instead? Expect to see prices for median homes starting at a half a million, a far cry from the national average of $181,000. Of course, prices are steeper in exclusive places like Manhattan. The cost of rental apartments in New York alone could very well equate the monthly income of an average worker in some states.
Utilities in New York are closer the national average. A 950-sq-foot home in New York is expected to shell out an average of $127 for basic utilities, surprisingly lower than the national average of $147.
Transportation is pretty efficient in New York, but those who own cars find that their biggest expense is in parking fees which can run $533 a month. Auto insurance is also expensive, with Manhattan drivers spending as much as $4,000 each year. Gas prices are also steeper by 5-10% than the national average.
Food in New York city is more expensive by up to 39% than the median average; movies are $4 more than the national average while branded clothing is marked up by 28-69% than median prices.
But even if everything just seems so costly in New York City, it still boosts of a unemployment rate of 4.1% which is below the national rate of 4.3%.
Honolulu, HI
People living in Honolulu, Hawaii are paying a premium for almost everything and they aptly call this the "Paradise Tax." Living on a beautiful island is one thing, but the costs that comes with it is another. Groceries in the island are so expensive that they're 55% more than the national average. Understandably so because supplies need to come via plane or boat. The Cost of Living Index also found out that Honolulu even has the most expensive grocery prices among the 288 urban areas surveyed in the study.
Housing in Honolulu is also expensive. According to www.expatistan.com, rent in mid-range areas for a 45-meter square furnished area starts from $1,400. In expensive areas, the same size of an apartment could start at $2,024. Buying a home in Honolulu also takes a good chunk of money. Outside the city center, housing can cost $4,794 per square meter. It even gets more expensive within the city center with prices starting from $6,953.
Residents of Honolulu are indeed paying more for almost everything, especially when it comes to food. But because income opportunities are aplenty in the island, it enjoys a very low unemployment rate of 2.8% and median household income of 58,397.
San Francisco, CA
With its beautiful weather, bountiful attractions and a diverse range of companies and enterprises, San Francisco certainly paints an appealing imagery. People are coming to San Francisco for more than one reason mentioned, but many are also living the city behind because of its economic pressures.
Indeed, San Francisco has a lot to offer in terms of income opportunities. After all, it has a number of established companies and financial firms as well as Fortune 500 companies. The city has also become the home of choice for many tech start-ups, plus robust employment choices for law, education, finance, design and technology fields. San Francisco is growing everyday when it comes to economic enterprise that it enjoys an impressively low unemployment rate of 2.6%.
But living in the city is not that easy to the wallet. The Council for Community and Economic Research has found out that the City by the Bay is 62.6% more expensive than the national average. Housing in San Francisco is thrice more expensive than national average.
Renting an in San Francisco can easily cost you more than $4,000 for a two-bedroom apartment. That's $2,000 more in other urban areas and just $1,000 less for similar apartments in New York. Fancy buying a house in San Fran? Prepare at least $800,000 for your own sweet home within the city.
San Francisco offers a good range of efficient public transportation, but still, people would want to drive a car despite the costs. Gas prices are higher in San Francisco by 38% than the national average. Free parking areas abound outside the city, but it will also cost you $20 per day or around $200-$400/month in downtown San Francisco.
Another important but costly expense in living in San Francisco is food. From budget meals to world-class fine dining, expect to pay a premium when eating inside the city. Mid-range restaurants can cost $80 for lunch for two people, and that's significantly higher than the national average. Obviously, you need to make more money to make it in San Francisco. According to studies, an income of $119,000 is a good starting point to live a good life in the city.
San Jose, CA
San Jose, California has earned its nickname "Capital of the Silicon Valley" rightfully. With Silicon Valley right into the heart of the city, it's easy to see why San Jose can get quite expensive. It's not as costly as San Francisco though, but it still demands a good amount of income to deal with the city's cost of living.
Although the city started out as a vast land of farm, years of transformation turned it into a technological hub, an industry strengthened by the presence of Tech Museum of Innovation, and of course, the Silicon Valley. These, and along with other established industries, make San Jose an appealing place to live and work in.
However, the city can still get expensive. Like other costly urban areas, housing is often the biggest expense among residents of San Jose. Renting a one-bedroom apartment within the city costs an average of $2,400, while outside the city, the similar apartment runs $2,100 a month. Average homes in San Jose are sold at an average of $700,000, remarkably cheaper than its neighboring city, San Francisco.
The cost of utilities in the city is reasonable at $100 a month and thanks to being updated with new technology, residents have access to energy-efficient appliances. While cooling systems are nice additions, the cost of utilities is significantly driven by use of heating at home.
Food, clothing and entertainment are standard to just a little expensive than national average prices. Overall, San Jose is only 15.5% higher than the average cost of living in the state of California and 56% higher than the national average. Those who wish to work in either San Francisco or San Jose are better off to consider getting housing in San Jose because of lower cost of rental and utilities.
Hilo, HI
Popularly called the Big Island, Hilo, Hawaii is a popular destination for vacation, work and live in. It's further appealing because of the wonderful natural scenery, great climate and low unemployment rate.
But like Honolulu, HI, people of Hilo are paying high prices for most things, especially on housing, goods and services. The average home price is $301,300 which is 71% higher than national average. People are also paying an average of $1,842 for monthly mortgage, which is also higher than the national average by $500. Renting an apartment, meanwhile, proves to be cheaper as a one-bedroom apartment costs only an average of $850, cheaper than the national average of $910.
The cost of utility in Hilo is also remarkably expensive at $435 for electricity (166% more expensive) and phone at $39.10 (37.8 more expensive). Food prices are also above national average, including prices of ground beef, chicken, potatoes, milk and pizza.
Meanwhile, other areas of spending like shopping and entertainment remain to be within national averages.
Stamford, CT
Located near New York City and only 30 miles away from Manhattan, Stamford, Connecticut presents a good alternative to the Big Apple. It is a huge and populous city boasting of rich historic vibe merged with modern infrastructures and giant Fortune 500 companies. Don't be surprised to find a lot of millionaires living in the city. And living in Stamford is definitely not cheaper. In fact, Stamford's cost of living is higher by 45.7% higher than national average.
The average rental apartment (one-bedroom) in Stamford is $2,109 inside the city, while apartments at the outskirts can cost $1,842. Homes are sold at a median price of $500,000, 188% more expensive than the national average.
Utilities in Stamford are also somewhat expensive. A basic 82 square meter apartment can cost $139 in utilities which include electricity, water, heating and garbage. A basic internet connection also costs $59.92 per month.
While everything in Stamford can seem to cost much, transportation is another story. The Cost of Living Index found that the wide and rich transportation system in the city, which by the way is also connected to New York City, means spending 11% less than national average.
Orange County, CA
Orange County is teeming with beautiful beach towns and sought-after theme parks (Disney Land, in particular) that it draws tourists and residents the whole year round. Below the sunny and gentle weather are modern buildings, booming enterprises and a rich job market.
Yet, living in Orange County can prove to be steep to one's finances.
While cost of living in the Orange County is among the most expensive in the US, high income rates also make up for those cost. Median price of homes costs $721,000 while monthly rent for a one-bedroom apartment is at $1,800. Utilities are slightly expensive, 6% more than national average prices and groceries costing 7% more than average.
Transportation in Orange County is also expensive at 42% more than national average. The regular monthly pass costs and cab fare particularly cost more than other urban areas.
Sports and leisure, entertainment, dining and retail cost close or within national average prices.
Washington DC
Washington DC holds the government's seat of power, along with other federal offices, booming businesses and think tank organizations. All these make Washington an appealing place to find good employment, but also an expensive place to live. The cost of living in DC is 49% more than national average, with housing taking the lead of the expenses.
Homes within the District center are selling at an average of $720,000. Renting a one-bedroom apartment costs an average of $2,250, while rent prices at expensive areas can run around $2,800 a month. Utilities in the DC are not that far off from the national average, with basic utility expenses (heating, cooling, electricity) starting at $120 a month.
Transportation is efficient in the DC, thanks to its wide range of metro systems and bus routes. Monthly pass for public transits averages $160/month, while basic tariff taxi fare costs approximately $25 for 5 miles. To further save some money, consider taking the Circulator bus which can bring you around the district's most popular spots like Union Station, Georgetown and National Mall for $1.
On a free day, explore the wide offering of historical sites and museums for little to no cost and save some money on entertainment.
An average household in the DC earns an annual income of $64,267, but you need to add $20,000 more to live a good life in Washington, D.C.
Seattle, WA
Seattle may be well-known for its coffee, but people who has lived a long time in the area knows that it can get expensive to sustain a good lifestyle here. Seattle is home to a number of tech giants like Amazon and Microsoft, along with a good amount of start-ups. Suffice to say, the local job market is booming in Seattle and that has been pulling more permanent residents to the city.
According to the Cost of Living Index, living in Seattle is almost 50% pricier than other urban areas. Housing is hot in Seattle, and the market is growing at rate of 20%. Currently, median price of homes are at $452,000, but there certainly are more expensive ones in exclusive places like West Coast City. Renting may be a better option, but it still can get pricey. Average two-bedroom apartments cost $2,100 a month, while those in exclusive areas run around $1,900 for a one-bedroom apartment.
Seattle has a robust transit system although it's limited to just some parts of the area. You may need to ride a bike, though biking may be less ideal to do year-round because Seattle often has a cool and gloomy weather. Gas prices are 10% more expensive than national average, and given that Seattle is notorious with traffic, you may need to spend more on gas. Monthly transit pass averages $100 a month, similar or close to other urban areas like Chicago and Los Angeles.
On the other hand, you will enjoy more savings on utilities in Seattle primarily because it has a cooler weather. Many homes don't require an air conditioning unit, helping bring down the cost of utilities. Other areas of spending like dining, shopping and entertainment remain close to national averages.
Boston, MA
Boston is well-known for its collection of academic establishments, hospitals and booming tech industry. Young professionals and college students abound in Boston and they do get by even with the area's expensive cost of living. After all, Boston has a cost of living index of 47.9% higher than national average. It may not be as expensive as New York or San Francisco, but it still takes some money to live well in Boston.
A good portion of Bostonian's income goes to housing. Because many people come to Boston to live, work and study, housing is certainly a hot market. Although homes are not as expensive as in San Francisco and Honolulu, the average home in Boston could still cost around $400,000.
If renting is an option, be prepared to shell out some more. Rental apartments start at $1,800 a month to $3,000, depending on the number of bedrooms and location. Fortunately, utilities are only 2% above national average.
Groceries and health care are also more expensive in Boston by 26% than national average. And if you're looking for premium entertainment like Boston Red Sox tickets, you may need to spend around $52. Fancy going to a museum? Well, you need to shell out $25 to go to Boston's Museum of Fine Arts.
Honorable Mentions
Oakland, CA
Stuck in the middle of expensive areas like San Francisco, San Francisco Bay, and Silicon Valley, it's easy to see why Oakland can get expensive. It's surrounded by people who can earn six-figures, and therefore have the ability to spend more on many things. At one glance, Oakland can seem like a cheaper option since the average household income is at par with the US median. But if you realize that housing is almost thrice the cost of national average, you'll see why Oakland made its way to the honorable mentions.
Brooklyn, NY
Brooklyn may not be as expensive as its sister borough, Manhattan, but living here can still cost a good amount of money. Housing cost, whether home purchase or rental can cost twice to thrice the national average, yet residents earn less than $5,000 the average annual income. Other expenses like groceries, transportation and groceries are also more expensive in Brooklyn. Many people regard Brooklyn as a nice and cheaper alternative to Manhattan, but you need to earn a good amount of income to enjoy your lifestyle here.
Sunnyvale, CA
Sunnyvale is one of the most expensive cities in California with a cost of living more expensive by 17.5% than the state average. It is a prime location of tech companies, and Yahoo is specifically based here. Other tech giants like Intel, Google and Apple are located nearby. This makes Sunnyvale a prime location for tech-related employment that can generate six-figure income to deal with high housing costs.
San Diego, CA
San Diego's cost of living is 30% higher than the country's average, thanks to its diverse firms (defense, military and science) that help generate employment and strengthen the local economy. And that also goes to say that San Diego residents enjoy higher earnings with an average of almost $64,00. They have some money to spend on high-end luxuries and experiences, but like in other cities, housing can hurt the budget.
The average home price in San Diego is $490,000 while monthly rent for a two-bedroom apartment starts at $2,000. Fortunately, transportation, utilities, dining and entertainment are well within the range of national average.
FINAL WORD
Want to live in a big city? Then prepare a budget, expect the costs, and get creative with your spending (and saving). These cities are expensive for very good reasons, and if you're willing to accept the trade-offs, then there's no reason why you can't enjoy living in these places.
SOURCES
http://www.investopedia.com/articles/personal-finance/080916/top-10-most-expensive-cities-us.asp
http://www.cbsnews.com/pictures/10-most-expensive-cities-in-america/
http://www.kiplinger.com/slideshow/real-estate/T006-S001-most-expensive-u-s-cities-to-live-in-2017/index.html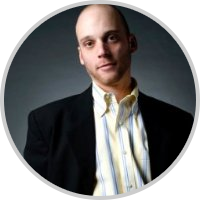 Cary Silverman is a consummate entrepreneur having sold multiple companies during his 20 years of business experience in the financial industry, but for him, it isn't about the money. His success is rooted in his passion to focus on doing something better today than it was done yesterday. These days, he's the CEO of Waldo General, Inc. that oversees the operation of King of Kash.