Clip, Scan and Save to Celebrate National Coupon Month
Looking for a simple way to stash away some extra cash in the coming months? Consider perfecting your coupon clipping talents in celebration of National Coupon Month! According to Inmar's 2013 Coupon Trends report, approximately 3 billion coupons were redeemed across all industries in the United States last year, and roughly 60% of shoppers cited using a coupon on more than half of their shopping trips. Although the average face value of each redeemed coupon was only $1.13, it's amazing how quickly the savings can add up if you take advantage of what's available in all forms.
When considering that September was named National Coupon Month just 15 years ago by the Promotion Marketing Association, it's hard to believe that retailers and manufacturing companies have been using coupons as an effective marketing tactic for nearly 125 years. The benefit for us today is that the couponing industry continues to evolve to match our changing purchase points, meaning it's easier and more convenient than ever to get more bang for your buck. For example, not only can you double the value of your coupons at certain locations on certain days, some retailers may offer a loyalty or rewards program that can offer savings on top of your printed coupon savings.
If the time-consuming process of couponing is what's holding up your efforts, keep in mind that retailers are trying to change that. Companies are offering direct coupon discounts on their websites or Facebook pages that require little if any action be taken to use them. There are also dozens of online websites that summarize coupons currently available and no shortage of blogs and do-it-yourself tips from self-proclaimed extreme couponers and savvy moms alike. If you're still unsure, consider that there's an app for that. Try accessing The Coupons App or SnipSnap and giving mobile couponing a whirl directly from your smartphone.
When all is said and done, the old saying "A penny saved is a penny earned" is just as relevant today as it was when coupons started circulating in 1888. The next time you're at a checkout stand, make sure to turn every buying opportunity into a better bargain with readily accessible coupons. All those savings could add up and help you quickly repay a King of Kash installment loan for a bigger purchase you've been itching to make.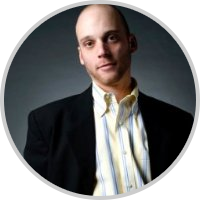 Cary Silverman is a consummate entrepreneur having sold multiple companies during his 20 years of business experience in the financial industry, but for him, it isn't about the money. His success is rooted in his passion to focus on doing something better today than it was done yesterday. These days, he's the CEO of Waldo General, Inc. that oversees the operation of King of Kash.