Best Car Insurance Companies to Protect Your Car
Every driver wants to find the best car insurance company, but it can be hard to separate the wheat from the chaff. Superior car insurance companies offer transparency, excellent customer service, and respect and courtesy for all policyholders. Whether drivers have taken out loans to pay for their cars or they own them outright, their vehicles are investments that deserve to be treated with respect.
Only insurance companies that hit all of these sweet spots have made this list. They're all rated by J.D. Power and Consumer reports and they all have relatively few complaints filed against them with the National Association of Insurance Commissioners, so all of them are good options.
Top Car Insurance Companies in the Nation
Amica Mutual
Amica Mutual has been the recipient of Consumer Reports' highest rating among car insurance companies for almost 20 years running. The company also received the second-highest rating for customer satisfaction by J.D. Power in 2018 with an impressive satisfaction score of 879.
These numbers aren't assigned at random. The reason that Amica ranks so high on these reputable organizations' lists is that the company's representatives are committed to providing a positive experience for new customers and existing policyholders, alike. It also boasts a superior A.M. Best financial stability rating and places no restrictions on where drivers can take their cars for repairs.
Drivers looking for extra coverage can also trust Amica to provide them with a policy that will meet their needs. Unlike many of its competitors, the insurer offers everything from gap insurance to interior vehicle coverage. Unfortunately, few online resources are available to potential customers, which can make obtaining a quote more time-consuming.
Nationwide Insurance
Nationwide's customers report high satisfaction rates and few complaints have been filed against this popular insurer. The company is known for its customer service and its attention to existing policyholders. Recently, it has also been developing a reputation for its perks and extras.
Features like SmartRide make it easier to save on car insurance. SmartRide tracks mileage, acceleration rates, hard braking, and when drivers use their cars to offer discounts of up to 40% for safe driving. Nationwide also offers a vanishing deductible program for accident-free drivers, accident forgiveness for policyholders' first crashes, and free annual assessments to ensure that drivers' existing policies are the best fit for their needs.
As with most major insurers, policyholders can access all their account information online via the company's website or its mobile app. They can also start claims online or seek roadside help as needed using the app.
State Farm
State Farm was the largest auto insurance company in the United States in 2018. According to J.D. Power, it's also one of the best. The company is known for its excellent customer service and superior claims handling.
Unlike Amica, State Farm allows its customers to accomplish just about everything they need to do online, from requesting quotes to filing claims. The company's current customers also cite its user-friendly mobile app as a compelling selling point. The only complaint most drivers have against State Farm is that the company does not offer stacked uninsured motorist coverage or new car replacement coverage.
Auto-Owners Insurance
Auto-Owners Insurance doesn't make the top of most drivers' lists when it comes to its name recognition, but the company has made this list for good reasons. In 2018, J.D. Power ranked it higher than most of its competitors in every category. The company has been around since 1916 and offers excellent financial stability.
The company also has 6,300 independent agents across the country, so drivers can buy direct from someone who really understands their needs. The down-side? Auto-Owners Insurance policies can be more expensive than its competitors if drivers don't qualify for discounts.
Erie Insurance
Erie Insurance is based out of Erie, Pennsylvania but it insures drivers in 12 states, including New York, Pennsylvania, Maryland, West Virginia, North Carolina, Tennessee, Kentucky, Ohio, Indiana, Illinois, and Wisconsin. It boasts high ratings with both J.D. Power and Consumer Reports and offers a range of coverage options for drivers who want auto insurance policies that provide extra coverage such as new car protection and better car protection. Plus, Erie policyholders can lock in their rates so their premiums won't change.
The downside to Erie Insurance? It's only available to drivers in the 12 states closest to its home base in Pennsylvania.
American Family
American Family is the 10th-largest auto insurance company in the U.S. They're known for their excellent insurance bundles, so drivers who also want home insurance, life insurance, or other types of insurance policies would do well to request a quote.
The company has an "excellent" financial strength rating with A. M. Best and above-average customer satisfaction ratings with J.D. Power and Consumer Reports. Plus, American Family offers specialized rideshare insurance for those who drive for Uber and Lyft that can be added to existing personal auto policies. This provides welcome protection for rideshare drivers, who often have a hard time finding sufficient coverage.
What to Consider Before Getting Quotes
Before even getting any quotes, drivers should give some thought to what they're looking for in an insurance company. They should know whether they want to bundle their auto insurance with a home or life insurance policy, how many vehicles they must insure, and how much coverage they'll need.
It may be tempting to just choose the company that offers the lowest quote, but this is almost always a mistake. Drivers should consider not just cost but value. Establishing their needs in advance will give them a better idea of what kind of value each insurer offers for the money they charge.
The Bottom Line
Choosing an insurance company can be difficult, especially for those who haven't yet taken the time to determine their exact needs. All the companies on this list offer good value for their policyholders' money, but this list isn't comprehensive. Only larger insurers have made the cut, but some drivers find that they prefer to work with smaller insurance companies. The bottom line is that drivers need to do their research before choosing who to trust with insuring their vehicles.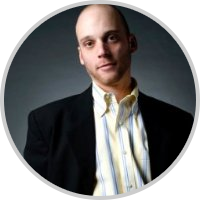 Cary Silverman is a consummate entrepreneur having sold multiple companies during his 20 years of business experience in the financial industry, but for him, it isn't about the money. His success is rooted in his passion to focus on doing something better today than it was done yesterday. These days, he's the CEO of Waldo General, Inc. that oversees the operation of King of Kash.