Why Borrow the Lowest Amount on your Personal Loan?
When taking out a personal loan, you have to choose how much money you will borrow. The loan amount will rely on your intended use for the money and how much a lender is willing to lend you. Typically, lenders set minimum and maximum loan amounts, and you cannot borrow too much or too little.
What you can borrow with a personal loan is further explained below.
How to Get a Personal Loan 
The lowest loan amount is $1,000–$5,000 for the majority of personal loan providers. However, the minimum borrowing amount can differ significantly amongst lenders.
Your best course of action when you need to borrow money is to shop around and compare rates and loan terms from a number of different lenders because there is so much variance from one lender to another. 
If you have decent credit and aren't trying to borrow a tiny amount, you should be able to locate a lender prepared to give you the loan you need.
The Advantages of Maintaining a Low Personal Loan Balance
Financially speaking, it makes the most sense to borrow the least amount necessary to achieve your financial objectives. A modest loan is simpler to be authorized for, and your monthly payments will be lower.
You may calculate how much money you'll need to borrow precisely by figuring out the minimum amount required.
Lenders with a Higher Minimum Loan Balance Than You Need
When you don't need a huge loan, you might have fewer options for lenders who will grant you a smaller loan. The low interest rates you were hoping for might not be available from those lenders.
In this case, even if you have to borrow a little bit more than you intended to, it might be financially advantageous to select the lender offering the best terms. The catch is that you should only do this if you can pay back the extra money you have to borrow right away.
For example, if the lender with the most advantageous terms has a $5,000 loan minimum, but you only need to borrow $1,000, you could borrow the full $5,000 and pay back $4,000 of the loan immediately. This would allow you to get better loan terms and the smaller amount you wanted to borrow.
Make sure you carefully study the loan's tiny print before deciding that this is the best course of action. You need to ensure that you are not charged a fee for paying back more than you expected because some lenders impose prepayment penalties.
Since you only owe $1,000, even if you prepay $4,000 in principal since you borrowed more than was necessary, your monthly payments won't decrease. For the majority of loans, your monthly payments won't change, but because you'd only have a modest amount left to pay, you'd be able to repay the debt considerably faster.
The sooner you pay off your debts, the better, but the higher monthly loan payments might not be as manageable.
Think Before You Borrow, and Borrow Wisely
Finding a lender that will let you borrow only the amount you require and one who will offer you a loan with affordable monthly payments and favorable terms is ideal. 
Just be careful not to borrow more money than you really need to achieve your goals, and make sure to search around for the best loan terms to avoid paying more in interest than you absolutely have to.
You can count on King of Kash if you're looking for online no credit check loans. We're a trusted company that has been providing affordable "no credit check" installment loans for almost forty years. Apply now to find out if you're qualified and to get your money quickly!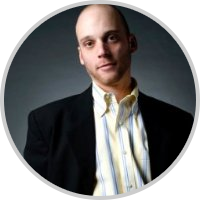 Cary Silverman is a consummate entrepreneur having sold multiple companies during his 20 years of business experience in the financial industry, but for him, it isn't about the money. His success is rooted in his passion to focus on doing something better today than it was done yesterday. These days, he's the CEO of Waldo General, Inc. that oversees the operation of King of Kash.