Things to Know before Getting a Co-Signer for a Loan
When a borrower has trouble getting a loan approved due to their credit score, income, or prior debt, co-signers are frequently used. If you skip a payment or stop paying altogether, the co-signer will be held responsible for paying off your loan. 
Applying with a co-signer may be helpful if you're having problems meeting the requirements for a personal loan or want to increase your chances of getting one with a lower interest rate.
If you get a personal loan with a co-signer, there is a chance that you will harm their credit if you miss a payment or default. Make sure they are aware of the hazards and are aware of their rights when you ask someone to co-sign.
Before you get a co-signer, there are a few important things to consider. This article provides an overview of the need to knows before getting a co-signer for a loan.
Clear Understanding
You need to ensure that both you and the co-signer understand the terms and conditions of the loan. It is essential to discuss the risks associated with co-signing and make sure that you are both comfortable with the agreement. 
It is also vital to make sure that the co-signer understands that they are legally liable for the loan if you fail to make payments. 
Legal Implications
Both parties should understand the legal implications of getting a co-signer for a loan. If you fail to make the payments, the co-signer will be legally responsible for the debt. 
This means that the co-signer could be sued for the amount owed, and their credit score could be negatively impacted. Make sure that the co-signer understands the potential consequences of signing the loan agreement. 
Effects of a Co-Signer on Your Credit
Your credit will not be impacted by a co-signer. Getting a personal loan with or without a co-signer will have the same negative initial effects on your credit. Your credit score may be reduced by up to five points as a result of a lender's hard credit investigation.
However, hiring a co-signer to support your application for a personal loan may help you establish credit. For instance, timely loan repayment will add good credit history to your credit reports helping your credit score rise.
Co-signing a loan may positively or negatively impact the co-signers credit score.
The co-signer's history and credit score will be affected by the loan as will any missed or late payments.
Qualities to Look For in a Co-Signer
Here are some characteristics to look for in a co-signer for a personal loan:
Co-signers with good to excellent credit are more likely to meet the lender's minimum credit score requirements. The higher their credit score, the lower your interest rate will likely be.
Stable Financial Situation
Minimum income criteria may apply to certain lenders. Find someone who has the required income to be accepted to improve your chances of approval.
Low Ratio of Debt to Income
You'll need a co-signer who doesn't have a lot of debt in relation to their salary. Lenders may set minimum DTI ratio standards, which compare your total debt to your gross monthly income.
Be Thorough with Your Selection
Getting a co-signer for a loan can be a great way to get access to credit, but you have to know all the necessary aspects of the arrangement before proceeding. 
Make sure you understand the co-signers credit score, the risks involved, and the legal consequences before signing on the dotted line.
King of Kash is ready to assist you if you apply for "no credit check" personal loans online. We're a trusted company that provides affordable "no credit check" installment loans, and we have been in the business for almost forty years. Apply now to find out if you're qualified!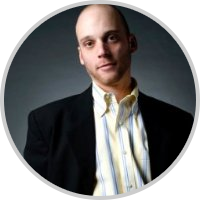 Cary Silverman is a consummate entrepreneur having sold multiple companies during his 20 years of business experience in the financial industry, but for him, it isn't about the money. His success is rooted in his passion to focus on doing something better today than it was done yesterday. These days, he's the CEO of Waldo General, Inc. that oversees the operation of King of Kash.