The Best Businesses to Start This Year
Are you looking to supplement your day job income with a side hustle, or are you trying to transition into a new business that you can run right from your own home? All new businesses started small, but there's a significant chance for success if you invest on the right knowledge, tools and equipment and make the time to research your market.
Micro-businesses and home-based businesses are predicted to flourish even more in the following years. Perhaps the best aspect of starting a small or home-based company is that they don't require much start-up capital and you don't need a Ph.D. to get it off the ground.
If you want to start a small business, pick an industry with a ready-made market. This means that there's already demand for such products and services, and you foresee that such demand will stay for a long stretch of time. But that would also mean being more creative about your business plan to be able to reach out to your target market, win new customers and keep the old ones.
So if you think you're ready to become your own boss this year by starting a business venture, here are the top 3 industries you want to consider.
BEST INDUSTRIES
Marijuana
After medical and recreational marijuana was made legal in several states of the country, more and more people have jumped on the wagon to become a cannabis entrepreneur. Not only did this industry create new jobs, but it also opened up and widened a market that experts see would boom even more in the following years.
You have a variety of options if you're planning to enter the cannabis industry. Right now, cannabis dispensaries are popular, but you can also become a marijuana grower, while others have become more creative in their proposition. Some entrepreneurs have put up Bed and Breakfasts that allow the use of cannabis, while others use marijuana in their beautiful flower arrangements (think of cannabis right in your own bridal bouquet), and then some provide marijuana delivery on-demand.
It's beginning to look like legally-grown and distributed medical and recreational marijuana is here to stay, making it an ideal place to start a new micro-business.
To succeed in the cannabis industry, it is essential to understand the local laws concerning it fully. Cannabis is still considered a controversial enterprise in some areas, so you want to tread carefully especially when marketing the business. It also helps to understand the demands of your customer and emphasize the benefits of medical marijuana at every opportunity.
Information Technology
Information technology is taking on an inevitable growth, thanks to the demands on data protection. It is predicted that IT experts like analysts and programmers are going to see a demand of their skills and services at a rate of 13% in the next 10 years.
Moreover, experts see information technology, in general, is the fastest growing industry in the market today, basically, because we consume IT each second. IT provides a cunning convenience for both personal and commercial use, so if you have the skills and services to offer in the IT market, that would be an excellent business venture.
There are several options of niches should you want to enter the IT market or form a business under this industry. From web design, social media management, outsourced call center, content creation, data entry to everything else in between, IT has a lucrative market that you can cash out on. Make sure to form a solid business plan, draft an excellent marketing strategy and offer quality services to stand out.
Depending on the type of business, you would most likely need to invest on good quality computers, high-speed internet connection, apps and software, which in general, are low-cost than other types of businesses.
Healthcare
According to the Bureau of Labor Statistics, the healthcare industry is predicted to grow at a rapid rate and by 2026; those in the healthcare profession will see the highest demand.
It's great if you're already a healthcare professional who has the education and experience relevant to the job, but if you don't and you wish to pursue a venture in the healthcare industry, you will find lots of training and certifications out there to increase your market.
Senior caregiving is one of the most in-demand businesses in healthcare. The baby boomers are aging, and they need specific care based on their age and condition. This niche opens up a whole new and extensive market for caregivers, physicians, private nurses and other professionals for enterprising opportunities.
Not only that, you'll also find an array of options in other fields and profession in healthcare, such as a supplement specialist, pediatrician, acupuncturist, nutritionist, medical equipment supplier and distributor, blood bank operator, health blogger, wellness coach, drug testing operator and fitness center operator, among others.
BEST AT HOME BUSINESSES
If you desire to put up a business but it's not in the IT, cannabis or healthcare umbrella, fear not because your options are far and wide. These are the best at home businesses at the moment, and they're perfect for people who want to supplement their day job income or pursue this as an entirely full-time venture. Plus, you get to work right from your own home, command your own hours and make your own deals.
Photographer
If you have the knack of capturing beautiful, creative photos, then working behind the lens is just the right job for you. As a photographer, you have the opportunity to work with a wide range of clients and grow this home-based business into a booming one.
To be successful in this business, you need to have the right equipment. A DSLR camera, lenses, lighting equipment and editing software, are the initial things you need to invest on. You also need a website or online platform where you can showcase your works and attract customers.
You also need to decide which niche of photography you want to specialize in. There's always demand for wedding photography, as photos are important for these occasions. But you can also explore other niches, such as food, travel and fashion photography.
It is also essential to invest on better equipment, and upgrade them if necessary. Invest on new photography skills and trends and learn to market your work. If you're working solo, you need to know where the clients are and collaborate with others (like bloggers and website owners) for a feature, for instance, to gain more exposure. Most of all, be professional with your work. Respond to inquiries promptly, provide the best photos and meet your deadlines. Sooner or later, you will get referrals from previous clients who were happy and satisfied with your work.
Fitness Coach
If you are quite the health buff with a fervent passion for wellness, you could cash in on this interest by working as fitness coach or personal trainer. The demand for fitness coaches have soared over the years as more people became more interested on exercise and work outs. However, not all people have the immediate knowledge on the best exercises based on their fitness goals, and having a well-trained fitness coach help them achieve this goal while ensuring safety during the activity.
As a fitness coach, you need to show progress and results in your own body first before you can start attracting clients. Your clients need to see proof that you are indeed what you say you are – a health buff – so you should have a well-toned body. Let your body do the initial talking. It's also ideal to invest on more nutrition knowledge as this is also a vital aspect to achieving a better state of wellness.
Apart from these, you also need to show the proper documentation proving that you are certified fitness coach. You could either take university courses centered on physiology, anatomy and biochemistry. This may take you at least two years to complete, but it will also build a solid foundation for the fitness coaching profession later on.
Another option is to get certified as fitness coach which will take you just a couple of months to complete. The certification is a great way to earn more potential clients without spending as much time and money on a degree.
From here, you can start working as fitness coach. If you don't have experience yet, consider shadowing for a certified coach or coach for a friend or family member. Some coaches also make money by recording workout videos. As you go along the way, consider taking higher level certifications to establish your credibility and certification.
Life Coach
If you have a way to connect with people, you are deeply empathetic to other people's challenges, and you love giving them guidance and support, you can consider a career as a life coach.
Unlike other coaching careers, life coaching does not require a specific degree or certification. The best life coaches in the industry are people who had a way to empathize with clients by providing them courses of actions that aim to improve their clients' lives.
Life coaching also branches out to several fields. You can become a relationship coach, a business coach, time management and productivity coach, a leadership coach, a personal development coach and many more. With that said, you need to identify the field of coaching you want to specialize in and make it easier for you to determine your target market.
One of the best ways to start your coaching career is to offer it for free or at minimal cost to some family and friends. Typically, you will have one-on-one consultation with them, let them air out their struggles and listen. You will then try to provide a better, more positive perspective to their problems and craft concrete solutions.
As your practice grows, you will need to invest in a few things to market your services. Having a website and blog is a great way to establish online presence and your authority in the field. Also consider going beyond one-one-one consultations – you can write books, make podcasts or videos or give talks, all of which could add to your income as a life coach.
Travel Blogger
Traveling can cost money, but what if it can make you money? Lots of people have uncovered the secret in making money as a travel blogger, and they're having the time of their lives exploring new destinations while getting a steady paycheck.
If you want to make money out of travel blogging, you need to have the passion for most, if not all, of these aspects – travel, photography, writing and social media marketing. All of these, plus the right attitude and approach towards travel blogging, can help you live off on that income while being able to explore new places.
Now, there are several ways to earn from travel blogging. Your blog is the very first place where you can generate income. You can accept sponsored posts, banner ads and affiliate partnerships with brands. But before you expect for the money to roll in, you must ensure that your blog is self-hosted, you have quality content and you have established a following. Brands who are looking to partner with bloggers for paid content will surely look at your traffic to determine if your blog is worth investing in.
Second, you may be able to earn sponsored trips and a paycheck from brands and tourism boards. Say for example, a hotel may approach you for a paid feature on your blog. Some brands are willing to go the extra mile and have the blogger do a first-hand account of travel experience, instead of settling for just a mention and link to the hotel's website. This is a very lucrative way to truly experience what it is to be a travel blogger.
Smartphone Repair
Nowadays, the smart phone has become a necessity. It's likely that every individual you meet owns at least one smart phone. If you're smart enough, no pun intended, you wouldn't chuck a damaged smart phone so easily. You're likely to have a technician check and repair it, before even thinking of getting a replacement.
So if you're quite handy with small electronics like the smart phone, you can make a living out of it. And if you want to get started with his business venture, you can find a lot of online trainings and short courses that will equip you with the knowledge in repairing damaged smart phones. Also, you need to invest in tools and spare parts, but overall, the capital funding you need should be minimal.
As a smart phone technician, expect to see a good amount of competition in the market. Remember that certain smart phone brands like Apple do have their own service centers, but you can counter them with a more reasonable rate. It's also wise to invest in both traditional (word-of-mouth) and modern (website and social media) advertising. If you do impressive work, it's second nature for clients to refer you to others.
Daycare
Some parents don't have the liberty to leave home and work during the day; especially they have young kids to care. If this is the case for you, you can turn idle hours into income-generating ones by running day care right from home.
You can set up an area at home and turn it into a day care center. You will need to invest in books, children's toys, craft materials and other things to keep the kids entertained. It is also a wise idea to child-proof your home or day care to further ensure the safety of the kids. In most areas, day care service providers do need training and certification, so make sure you get these first before you open your own day care.
Also, you would need to invest in insurance so you can be aptly covered for any untoward incidents that may arise during your operating hours.
On the upside, you can choose how many kids you want to accept at a given time, what their ages are and the operation hours. Many parents choose to put their young children in at-home day care because of the homey and safe environment but at a more affordable cost than those in commercial day cares.
With that said, you want to be popular with the parents and great around the kids. If you used to be a pre-school teacher, then starting an at-home day care should provide you with a nice supplemental income. Plus points if you have experience in first aid, child psychology and other related fields.
Virtual Assistant
The virtual assistant business has a huge demand, and if you have the skill set and attitude to become an efficient virtual assistant, this could very well become a full-time job or full-fledged business.
Most businesses understand that hiring personal staff is an additional expense. Instead of getting new labor force to work in the office, they opt to outsource the tasks to a virtual assistant for a more reasonable rate. But as a virtual assistant, you don't want to accept low-ball offers. Target clients who can afford your rates and show them that every penny they pay is well worth it.
Of course, you need to invest on a few things to become a successful virtual assistant. You need a high-powered PC as well as a fast and reliable internet connection. You may also need to communication apps like Skype, and special software, depending on the needs of the client.
As a virtual assistant, you are expected to be a fast learner and adaptable. The responsibilities can vary, from managing email, writing newsletters, cold-calling, appointment setting and many more in between. There are a lot of virtual assistant courses that you can take that provide certification, and doing so will make your resume more attractive to potential clients.
The best thing about being a virtual assistant is that you can work from home. The working hours can differ, and the rate depends largely on experience and skills. The more you progress in this business, the larger the price that you can command from your next clients.
It also helps to remember that virtual assistance is not always long-term, so make sure to pick your clients carefully. Some of them may need assistance on a per-project basis, while others are on-going work. You may be able to manage a few clients simultaneously to earn more income, but make sure you can manage your time well and do not jeopardize the quality of your work.
Accounting & Taxes
Typically, accountants and tax experts are working in real offices; you can be one without leaving the confines of your home. You can work as a home-based accountant or bookkeeper and make money out of it.
The demand for accountants, tax experts and bookkeepers usually surge around tax time (in April) as businesses rush to prepare to file their tax returns. Filing taxes can be an arduous job especially for busy business owners, so most of them would simply outsource the tasks to reliable and efficient accountants.
You don't need to be a CPA if you're targeting to work as a bookkeeper. However, you do need to know the ins and outs of bookkeeping software the client uses and be very meticulous about the paperwork. This can be a year-round gig for you and you have the option to work for several clients especially if you're doing it on a freelance basis.
However, if you want to build more credibility, become a CPA. Accountants and tax preparation experts are core essentials to any business, so it should be easy to find clients especially if you have the CPA attached to your name.
If you're just starting out, consider working for small businesses and private individuals who need help filing their taxes. When you learn the ropes and gain significant experience, you can establish your own online accounting business and may even cater to larger businesses. You just need to make sure that you're complying with the process, you are timely and efficient so that current clients will refer you to others who may need similar services.
Massage
If you're a massage therapist who has become tired of the daily commute or the lack of better compensation, you can try to bring your practice at home.
Setting up a home massage office can be a great idea if you want to set your own days and hours, choose your clients and improve your income. Instead of renting commercial space for this business venture, working at home will be more convenient, comfortable and less costly for you.
The first thing that you need to do before setting up your own home massage office is to check with your local laws to ensure that you're allowed to do so. If you're cleared with that, you can begin turning a space in your home into a massage room.
Ideally, you want to pick a space in your home that will have its own entrance door that's separate from your main door. This is to protect the privacy of your family as well as project a more professional and business-like image to your clients. Second, you need to make sure that the massage room will have its own bathroom, and ideally its own waiting room.
Also, you want to enhance the security at home especially now that you're accepting strangers into the premises. You wouldn't always know who your clients would be for the day, so additional security features should give you peace of mind.
Lastly, make sure to provide quality service. You can advertise your services through your website and social media channels, but word-of-mouth advertising is an excellent source for more clients, particularly if they're coming from around your area.
Bakery
Are you the perennial baker who loves to stuff her family with cakes and pastries? Then why not start your own business by running a bakery from home? You'd make better money than having to lease a space which can significantly reduce your potential profit. Plus, you get to work at the comfort of your own home, further saving you money on commute and utility costs.
But before you start running a bakery at home, make sure that you're allowed to sell home-made goods. These are referred as cottage food laws, and the policy can vary from one state to the next. If you get the go signal, you can start accumulating the things you need like an oven, mixer, baking essentials and ingredients.
Cakes and pastries are typically more in demand during the Valentines and holiday seasons, but people will always buy cake for other occasions like birthdays, graduations, anniversaries etc.
You can start promoting your business through your website or social media channels. Make sure to capture delectable photos of your work, display testimonials and ask customers to refer you to others. It's also a wise idea to join trade fairs where you can display your goods and provide samples, and then hand out business cards during the process.
Recap
Earning an income is not limited to the traditional 9-5 job. You can very well start your own business under the most in-demand industries, or market your skills and services online so you can work from home. These ventures are great venues to earn a lucrative income, establish yourself in the market and at the same time get that rewarding and fulfilling feeling by following your passion. Study your market, develop a business plan and boost up your confidence. Be proud that you're an entrepreneur.
SOURCES
https://www.nerdwallet.com/blog/small-business/business-ideas/
https://www.nerdwallet.com/blog/small-business/best-industries-starting-business/
https://www.entrepreneur.com/article/201588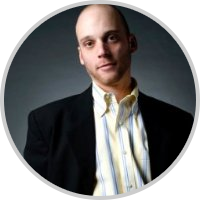 Cary Silverman is a consummate entrepreneur having sold multiple companies during his 20 years of business experience in the financial industry, but for him, it isn't about the money. His success is rooted in his passion to focus on doing something better today than it was done yesterday. These days, he's the CEO of Waldo General, Inc. that oversees the operation of King of Kash.