Important Questions to Ask Before You Take Out a Personal Loan
Taking out a loan is a significant financial decision, and it's important to understand the terms and conditions of your loan before committing. Before you take out a personal loan, you should ask yourself and your lender a few key questions to ensure that you're getting the best deal and are comfortable with the terms.
How much do I need?
You should know exactly how much money you need to borrow and why before you take out a loan. It's important to understand that you should only borrow what you need and no more. Borrowing too much can lead to an unmanageable amount of debt, so it's important to be realistic.
Do I want to pay my creditors directly or have money sent to my bank account?
This is an important question to consider before taking out a loan. If you're borrowing to pay off existing debt, you may want to have money sent directly to your creditors. This can help you avoid late fees and other penalties. 
On the other hand, if you're borrowing for a specific purchase, it may be more convenient to have the money sent to your bank account.
What is the interest rate, and how will it affect my payments?
The interest rate on a loan can have a huge impact on the total cost of the loan. Make sure that you understand the interest rate and how it will affect your monthly payments. Also, be aware of any fees or penalties that may be associated with the loan.
What is the repayment period?
The repayment period for a loan is the length of time it will take you to pay off the loan. It can range from a few months to several years, so it's important to understand how long you will be paying off the loan.
Can I afford the monthly payment?
It's important to make sure that you can afford the monthly payments on the loan. Have a budget in place and that you understand the total cost of the loan. If the monthly payments are too much for you, consider a different loan or look into alternatives such as refinancing or consolidation.
Does the personal loan have fees?
Yes, some personal loans may have fees associated with them. Make sure that you understand the fees associated with the loan and if they are worth the cost. Common fees include origination fees, late payment fees, and prepayment penalties.
Do I have a good enough credit score?
Your credit score will be a factor in determining if you qualify for a personal loan. Generally, you need a credit score of at least 650 to qualify for a personal loan. If your credit score is lower than this, consider other options, such as a secured loan or a co-signer.
The Bottomline
It is important to ask the right questions before taking out a personal loan. Researching and asking the right questions can help you make an informed decision and select the best loan option. Questions to consider include the loan's interest rate, repayment terms, fees, penalties, and other associated costs. It is also important to understand what happens if you fail to make payments or if you want to pay off your loan early. Asking the right questions will ensure that you are making the best decision for your financial future.
Get online loans at King of Kash. We offer affordable, no-credit-check installment loans. Apply now.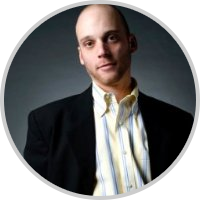 Cary Silverman is a consummate entrepreneur having sold multiple companies during his 20 years of business experience in the financial industry, but for him, it isn't about the money. His success is rooted in his passion to focus on doing something better today than it was done yesterday. These days, he's the CEO of Waldo General, Inc. that oversees the operation of King of Kash.