Everything You Need to Know About No-Credit-Check Loans
In the world of loans, your credit plays a very important role. This is because your credit score is used by lenders to determine your creditworthiness. In other words, your credit score is a reflection of your ability to repay a loan. The higher your credit score, the more likely you are to be approved for a loan with favorable terms.
But what happens when your credit score isn't that good? Well, there is a possibility your loan will be denied, or perhaps you may get less favorable terms. But it's not impossible to get a loan with bad credit.
What Are No-Credit-Check Loans?
No-credit-check loans are loans that are offered without the need for a credit check. This can be beneficial for people who have bad credit or no credit history.
There are a few different types of no-credit-check loans, but the most common is a payday loan. Payday loans are typically small, short-term, no-credit-check loans that are usually due on your next payday. They are easy to qualify for and can be a good option for people who need cash fast.
Another type of no-credit-check loan is an installment loan. Installment loans are typically larger loans that are repaid over a longer period of time. This type of no-credit-check loan can be a good option for people who need a little more time to repay the loan.
How Do No-Credit-Check Loans Work?
In a no-credit-check loan, the lender will typically base the loan on your income and employment history. They may also require you to provide collateral, such as a car or home, to secure the loan.
No-credit-check loans typically have high-interest rates and fees. This is because the lender is taking on more risk by lending to someone with bad credit. For example, a typical payday loan has an interest rate of 300 percent APR (annual percentage rate).
This means that if you borrowed $100, you would need to repay $130 just two weeks later. No-credit-check loans can also have high fees, such as a $25 fee for every $100 borrowed.
Before you take out a no-credit-check loan, make sure you understand the terms and conditions. Be sure to compare the interest rates and fees of different lenders to get the best deal.
How to Apply for a No-Credit-Check Loan
The process for applying for a no-credit-check loan is similar to the process for applying for any other type of loan. You will need to provide the lender with some personal information, such as your name, address, and Social Security number, and you will need to have a checking account in good standing. The lender may also request proof of income. 
Once you have gathered the required information, you can begin the application process. Traditional lenders will require you to fill out a paper application, while online lenders will typically have an online application that you can complete in a matter of minutes. Either way, the process is relatively quick and easy. 
Once your no-credit-check loan application has been approved, you will be able to choose from a variety of repayment options. Most no-credit-check loans have relatively short repayment terms, such as two weeks to one month. You will need to ensure you can comfortably afford the repayment schedule before you agree to a loan.
Final Thoughts
No-credit-check loans can be a great option for people who have bad credit or no credit history. These loans can help people get the money they need without having to go through a traditional lender. However, it is important to understand the terms and conditions of these loans before signing up for one.
Apply for a loan without needing to worry about your credit score with the help of King of Kash. We are one of the fastest growing money lenders out there that provide affordable, low-risk no-credit-check online loans. Our online loan approval process is based on your ability to repay the loan and not based on your credit history, so you can be approved in minutes, not days! Apply now!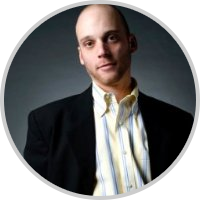 Cary Silverman is a consummate entrepreneur having sold multiple companies during his 20 years of business experience in the financial industry, but for him, it isn't about the money. His success is rooted in his passion to focus on doing something better today than it was done yesterday. These days, he's the CEO of Waldo General, Inc. that oversees the operation of King of Kash.