Getting the Best Price When Buying a New Car
Your vehicle is probably the biggest purchase, apart from your home, that you'll make in your life. Some people are given a new car by their parents when they graduate high school, but everyone else has to work to earn enough money to buy their first car.
In today's age, owning a car is important for practical and functional reasons. You want to be able to go to work everyday without the stress of commuting on public transportation. Your car also lets you to travel and take vacations, even if it's just for the weekend.
So if you're shopping for a new car, you need to understand how such a vehicle will impact your finances. You will have to come up with a sizable down payment, how to finance it, and how much you can afford. You also need to consider what other potential expenses you might incur in lieu of owning the car.
But the mere act of shopping for a car can be stressful. You go through a process of negotiation with the aim of being able to pay the least amount possible. Yet, the sales people at the car dealership will also place some pressure on you to maximize their profit and commission.
But don't fret, you next car purchase doesn't have to be intimidating. In fact, becoming a confident buyer that knows exactly what you want will place you in the best bargaining position. Ultimately, you'll get the car you want at the best price.
So here are the top strategies to make sure you get a nice set of dependable wheels and make the shopping process as light and stress-free as possible.
Don't Shop With Emotion
Don't romanticize your relationship with your future car. You have to remember that it's simply a vehicle that will transport you from A to B. Keep your emotions in check before entering the dealership.
To make sure you do this, zero in on a practical car and a budget. A BMW coupe might make you happy. You also probably love the feeling it gives you, but lusting after a car with its brand and cool features may cloud your rationality and judgment.
Also, don't shop for a new car when you're too eager or excited. Your old car may have broke down today and figured you have the best excuse to buy a new car right now, but such excitement will not serve you well. Sales staff are quick to sense desperation and use it to make deals that are to their advantage.
With that said, start scouting for new cars before your old one dies on you. You want to know how much your target car is being offered so you can save up for the down payment;compare quotes on auto loans and come up with the most comfortable amount of monthly payments.
Think About the Long-Term Cost of the Car
Getting a car is a long-term financial commitment. Even if you decide to pay for the car in cash, you also need to think how much maintaining it will cost you in the long run. You'll have to deal with its financing terms, fuel needs, depreciation rate, cost of tires and maintenance.
According to AAA, the cost of owning an average sedan as of April 2016 is approximately $8,558 each year. Thanks to the falling gas prices, fuel consumption went down by $414 last year, but the rest of the long-term costs also had respective increases.
Maintaining the said average sedan costs almost $800 each year while insurance hovers around $1,222 annually. The rate of depreciation also increased to an average of $3,795 per year.
Also factor the cost of taxes which are now at the average of $687 per year. This includes license and registration expenses in your city or state. Meanwhile, monthly financing is at an average of $683 annually.
Given all these numbers, it's easy to see that you just don't spend money on the day that you purchased the vehicle, but also over the life of owning it. It is important to keep these expenses in mind as you research your new car and try to make your own calculations. It helps to compare the deals on the same car from different dealerships or narrow down your choices to two or three cars. This way, you get a better picture of how your next car purchase will impact your finances in the future.
Get Quote From Multiple Dealerships
It pays to do your own legwork and visit multiple dealerships in your area, but you can jump start the research at home just by emailing different dealerships to ask for a quote on your car's make and model. Dealerships are often happy to oblige with this request.
Once you have at least three quotes from different dealerships, you can begin comparing. Focus on the car's selling price only. Discounts, financing terms, taxes, and other things will vary from one dealer to another. Trim down your options to the three best deals and schedule a day or weekend to visit these dealerships.
Don't feel obligated to sign a deal and buy the car that day. Tell the sales staff that you're still shopping around and that you have not made-up your mind yet. The dealership is more likely to give you a fair deal and extend discounts just to entice you into buying.
To get you started shopping in dealerships online, consider using a car price comparison program like AutoTrader.com, TrueCar.com, Edmunds.com, Cars.com, and CarsDirect.com.
Get Multiple Quotes on Loans & Financing
Before any discussions on financing terms come up, make sure to get multiple quotes on loans from the bank, credit union, and third party lenders. It's also worth mentioning that you're pre-approved for auto loans from your lender. This will help prompt the dealership to give you better in-house financing terms as most of their profit will come from your monthly payments.
With that said, it helps to make a budget where the cost of your financing is taken into account. You'd want to make a budget and see which monthly payment is most practical and convenient for you. Also take into consideration the length of the loan. Taking a longer loan term may reduce your monthly payments, but it will also take some time before you have equity in your car.
Lastly, take note of the interest rate from different lenders. If you have good credit, you're likely to get a more favorable interest rate. The dealership might even extend you 0% financing terms. If you have poor credit, expect the interest rate to increase accordingly.
So make sure to your credit report first before making any negotiations with both the lender and dealership. This will help you set a more realistic expectation in terms of financing as well as ensure that you're getting a good deal based on your credit standing.
Negotiate the Price Before Applying Incentives or Your Trade-in
Focus on one point in your initial negotiations, the car's selling price, then discuss the trade-in separately. Once you throw the trade-in into the mix, you run the risk of complicating the whole process and get overwhelmed by the numbers.
The sales staff are experienced in high pressure pitches and they can make anything look like a good deal. Once they know you have the intention to trade-in your old car, they'll immediately pounce on the opportunity of running the numbers back and forth. It's easy to get confused with all these figure being thrown around and you could end up with a deal that benefits the dealership rather than you.
Instead, focus on the car's selling price first. Once you've agreed on a great price, now mention the trade-in. The cost of the trade-in should not affect the previously agreed car's price. This is the main reason why you shouldn't discuss the trade-in so early in the negotiation. You want to lock the car in the best price and adding an extra layer of negotiation that could rob you of the deal.
A lot of dealers would simply offer the car at a lower price which will make it enticing, but they could also get the trade in a much lower price than the true value of your car, especially if you've taken good car of your car. If this happens and you take the bait, you aren't getting a sweet deal after all. They're just making it look like it, but not really once you do the math.
Alternatively, if your old car is still in good condition and has significant value, consider selling it yourself than trading it in. You could get a better price this way.
Do the same for cash backs, rebates, and other perks attached to the deal. You should only talk about them once you've agreed on the car's price alone. Don't let any extras cloud your judgment or ruin your budget.
Pick the Right Time to Shop for a New Car
Like most things in life, there are best times to shop for a car. If you opt to make the purchase during the off-season, you're likely to snag a good price.
According to most auto experts, the best time to shop and purchase your next car is close the dealership's closing time, early in the week, and at the end of the month and quarter. There are logical reasons behind these timings.
First, shopping early in the week or weekdays means there are fewer people at the dealership shopping for a car. You'll most likely have the attention of the sales staff and have a very good chance to talk to the manager.
Shopping before the end of the day, month or quarter gives you some leverage as well because the dealership is more willing to make that one last sale before they close for the month. Also, dealerships often have monthly or quarterly sales quota to reach. When you visit the dealership at these strategic times, the sales staff are often more lenient and willing to bargain just to make that one last sale before the month or quarter closes.
It's also wise to shop at the tail-end of December. People are less willing to visit and test-drive a car during winter and dealerships are eager to make room for the inventory of next year's models. If you don't mind getting a make and model that will be the "old model" in January, then it's likely the odds will be to your advantage.
Dealerships go through sales pressure several points of the year and if you know how to time your shopping correctly, you might as well get the best price for the model you were hoping for.
Buy Last Year's Model
If you don't mind an "older" model, you can enjoy big discounts when dealerships make room for next year's inventory. If you wait at the end of the year before making a purchase, you could take advantage of these savings.
The thing is, dealerships can't keep the older models in their showroom for very long. They want to make space for incoming new models so the old ones have to go quickly. If you're not very particular about getting the "latest and greatest" model, take a look at the dealerships and see which cars you like. Look for the manufacturer date sticker to check how long the vehicle has been sitting there. If you like the car even if it's last year's model, be prepared to negotiate and take it for a test-drive.
The website AutoTrader also suggests that you weigh your options appropriately. Basically, buying last year's model means it's already older by one year and if you're going to sell it in the near future, the car's value could go down. Depreciation will remove some of the car's value even if you've just purchased it.
Still, dealerships are often more inclined to give great discounts, cash backs, and other perks if you buy last year's model. For them, that means it will be one less older model car in their showroom while making some profit. But take into consideration your plans for vehicle ownership. If you want a car you can drive to the ground with no to little plans of selling in the future, then getting last year's model will certainly be great for your wallet.
Make a Big Down Payment
It's one thing to be pre-approved for financing and it's another when you have a good amount for down payment ready. When you put them together, you have a better bargaining power to sway the car price to your advantage.
But how much should you pay for down payment? The answer can vary depending on your budget and financial standing. The trend has been to put around 10-20% of down payment, but people are now giving way less than this. In certain cases, dealerships may even allow you to drive the car home without a penny down and leave it all to financing.
While this can work, it also doesn't prove to be financially beneficial. Gather as much down payment as you can before the purchase, but don't let the salesperson know just yet. You want to agree on a the car's price first and just subtract the down payment and other incentives before closing the deal.
Additionally, having a large down payment can be more advantageous to you. The bigger your down payment is, the quicker you can cover the cost of depreciation of your car. You will have some equity over it should you the car get totaled or when you have to sell it before the loan term is up.
Second, giving a larger down payment means significantly reducing the total cost of the car and the monthly payments as a result. You can make the auto loan more manageable, affordable, and bring it inline with your budget.
However, it also depends on your credit standing. You may be able to get away with lower down payment if you have excellent credit score, but probably not when you have a bad one. Therefore, it's best to save up for a generous down payment especially if your credit isn't at all that pretty. This way, you can have more bargaining power with a huge possibility of locking the car to a price you want.
To get you started in determining the best amount of down payment, pull out your credit report and work with your monthly budget. Also, if you already foresee the need to purchase a new car in the near future, it's a great idea to start saving for the down payment as early as possible.
Be Ready (And Willing) To Walk Out
Walking out is a strategy the guys at the dealership know too well, but one that also works for most of the time. The key here is to know when to truly walk out and mean it.
Before visiting the dealership, make sure to have arranged some deal via email or phone. This way, you'll only need to finish the deal in person. However, the sales staff could change some parts of the deal at some point of the negotiation which you might not find very amenable.
Hold your ground and tell him you've given him the best price that you can afford and you either need to move on or think it over. Walk away and don't look back. This hints to the salesperson that you won't budge anymore and he either gives in or lose the sale.
But before you get up and walk away, you should first assess if the negotiation is even moving forward. If it seems that you're stuck and can't agree on the final price, then that's your cue. The salesperson might suggest that you visit other dealerships first to check out their prices and offer a price match. Just tell him straightforward that you intend to buy a car and don't want to go from one dealership to the next, then shuttle back.
Another tactic that dealerships use is to to tell the deal is good only for today. Accept the deal if it reaches your target price, but you can expect that it will still be as good tomorrow. Walking away simply gives you and the salesperson some time to think about the deal and who wins and loses in the end. Still, if you should walk away, make sure that you mean it. It's a risk, but a calculated risk at that.
Bonus: Make Your Attitude Count
Ever heard of the saying "the customer is always right?" You might be the customer, but being rude, arrogant, and a jerk will not give you the best offer. In fact, you want to come out a knowledgeable customer who's confident with himself. You know where your budget lies, how much you're willing to go and when to walk out. But if you play it right and get at the good side of the deal, you might be able wing in other favorable perks. Free car mats are better than none, right?
RECAP
Shopping for a new car is not everyone's idea of a good time, especially if you know you're putting a huge amount of money on the line. You don't want to get a car on impulse without first checking in with your financial standing. You also don't want to end up with a car that your teenage son won't like because there isn't enough legroom for him.
With that said, place a good amount of consideration when shopping for your next car. You want to be in control in all if not most part of the deal so you know it's working for your best interests. You will have to perform your own initial research, draw up your budget and make some calculations. When the time comes to visit the dealership, you will be more confident to face the negotiations and you wouldn't be so easily swayed by the staff's buttered-up deal. And in the end, you'll drive home a car you know you'll absolutely love and can afford.
SOURCES
http://www.forbes.com/sites/jimgorzelany/2014/07/18/how-to-get-the-best-deal-on-a-new-car-without-being-taken-for-a-ride/
http://usnews.rankingsandreviews.com/cars-trucks/How_to_Negotiate_the_Best_Price_on_a_New_Car/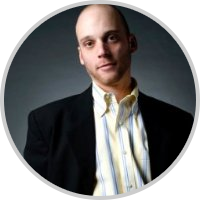 Cary Silverman is a consummate entrepreneur having sold multiple companies during his 20 years of business experience in the financial industry, but for him, it isn't about the money. His success is rooted in his passion to focus on doing something better today than it was done yesterday. These days, he's the CEO of Waldo General, Inc. that oversees the operation of King of Kash.