Buying Life Insurance for the First Time? Here's What You Need to Know
Men and women don't buy life insurance every day. As a result, the first time a person goes to obtain coverage of this type, they often feel overwhelmed. It's difficult to know how much coverage is needed, which type of policy should be obtained, and which company should be selected for this purpose. The following tips are of great help in ensuring the purchase process goes smoothly and the buyer obtains the right policy, coverage, and company for his or her needs.
Why Is Life Insurance Needed?
First, individuals need to recognize why life insurance is critical. This type of policy provides loved ones with financial security at the passing of a spouse or parent. The funds obtained from the policy may be used for a variety of purposes, such as paying off a mortgage, providing a child with a college education, or funding retirement.
Men and women likewise often choose to reserve a portion of the funds from the policy for donation to their desired charity. Whenever a person has one or more individuals or entities depending on their income as a means of support, a life insurance policy needs to be obtained to ensure this income continues upon their passing.
However, every adult should consider obtaining a policy of this type. The younger a person is when the policy is taken out, the lower the premium will be. Keep this in mind and try to purchase coverage at a young age to keep the cost of life insurance affordable.
Getting Life Insurance For The First Time
How Much Coverage Should Be Obtained?
Determining how much coverage is needed is where many people struggle. The easiest way to determine this is to take your annual salary and then multiply it by eight. However, everyone's personal circumstances differ, and a person might find they need more or less coverage. For this reason, a person should sit down with an experienced agent to determine the appropriate level of coverage. For example, a person who is single with no kids and no mortgage won't need as much as a married woman with a full-time job and two kids under the age of 18. She must ensure the funds are available to provide care for the children in the event of her early demise.
Online calculators can be of great help in determining the required amount of coverage. In addition, there are a number of formulas a person may use to determine how much life insurance to buy. However, an agent should be consulted before the purchase is actually made to ensure the policy selected and the coverage level chosen are sufficient.
Which Type of Policy Should Be Purchased?
Individuals choosing to buy life insurance must decide if they want a term life policy or a permanent life one. The term life policy comes with a more affordable premium but does have an expiration date. When this date is reached, the person must then do without coverage or purchase a new policy, often at a much higher premium.
In contrast, a permanent life policy comes in many forms. For example, one person may choose a whole life insurance policy while another will find a universal life insurance policy best meets their needs. An agent can help in determining the benefits and drawbacks of each as they relate to your unique situation.
What Do These Terms Mean?
One reason many men and women feel overwhelmed when purchasing life insurance is that they don't understand the terms used by the different companies,  For example, what is the policy referring to when it mentions a dividend or a participating policy? Any person looking to purchase a policy of this type needs to know what the different terms mean and how they apply to the policy being considered.
The New York Department of Financial Services recognizes this is a problem for many consumers. The agency has created a glossary of terms related to life insurance policies that is of great help in clearing up any confusion with regard to different terms used when discussing insurance of this type. The glossary may be found by visiting their website.
Which Provider Should Be Selected?
Just as there are many different insurance policies available today, there are countless providers offering this type of coverage. Consumers need to decide which company to work with for their life insurance, and a policy is only as good as the company providing it. Consider the following when making this choice.
The financial foundation of the company needs to be the top consideration, as the company needs to be around when the client passes away to pay on the policy. Examine each provider's financial strength rating to learn about the stability of the business, and be sure to know the method used for rating each company when making this comparison. For example, an A+ rating from A.M. Best is different than the same rating from Fitch.
Next, speak to the state insurance department to learn about the company's customer service and how it treats clients. Here, a consumer learns about complaints against the company and how they have been handled. Determine whether the company is a mutual or publicly traded company as well. A mutual company is owned by the policyholders while a publicly traded company is owned by shareholders. As a result, mutual company policyholders receive dividends. These are only a few of the things to take into consideration when selecting a life insurance policy company to deal with.
Who to Buy From?
Furthermore, a financial professional should be consulted when purchasing life insurance. This individual assesses the client's financial considerations, current and potential future needs, and more. With this information, the professional helps the client decide which type of policy will be of most value and how much coverage should be obtained to achieve the desired level of protection. This advisor can also be of help with other financial matters, such as when a personal loan is needed, to ensure the right product is selected in that situation as well.
Knowledge is key when it comes to purchasing insurance of any type. Learn all you can about life insurance, the options available to you, and how to determine the correct level of coverage. Although doing so does take time and effort on your part, it pays off in the end. You receive peace of mind knowing your loved ones are covered at your passing, and this is priceless.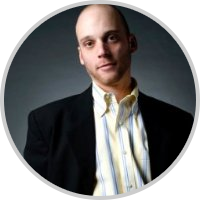 Cary Silverman is a consummate entrepreneur having sold multiple companies during his 20 years of business experience in the financial industry, but for him, it isn't about the money. His success is rooted in his passion to focus on doing something better today than it was done yesterday. These days, he's the CEO of Waldo General, Inc. that oversees the operation of King of Kash.