Reasons to Consider Choosing Online Personal Loans
With the increasing use of technology and the advent of online personal loan providers, there has never been a more convenient way to access personal loans. Online loans with no credit check make accessing the funds you need easy without going through the long process of traditional loan applications. In this article, we will explain why you should consider opting for online personal loans instead of traditional methods.
Convenience  
Convenience is one of the primary benefits of an online loan with no credit check. Applying for a loan through a traditional lender usually involves multiple trips to the lender, filling out lengthy paperwork, and waiting long periods for a decision.
With online personal loans, you can apply for a loan from the comfort of your own home and even receive approval within minutes. This makes it much easier to access the funds you need quickly.
Flexibility 
One of the significant advantages of online personal loans is the flexibility they offer. Unlike traditional loans, online personal loans often provide various repayment options to suit your needs.
You can choose from fixed or variable interest rates, different payment schedules, and customizable loan terms allowing you to tailor your loan to fit your budget and lifestyle.
Better Rates 
Shopping around for the best rates is one of the significant advantages of online personal loans. Traditional lenders often have stricter requirements for borrowers, making it difficult to get the best rate. In some cases, traditional lenders may even reject an application due to the borrower's credit history.
With online lenders, borrowers can shop around to compare rates and find a loan that works best for their needs. Additionally, online lenders often have more lenient credit requirements, making it easier for borrowers with less-than-perfect credit to get a loan. 
Lower Fees 
When financing your next project, there are many benefits to choosing an online lender. One of the major benefits is the ability to get lower fees than traditional lenders can offer.
This is due to the fact that online lenders do not have the same overhead costs associated with a physical office allowing them to pass on the savings to the borrower.
Faster Processing Time
Another advantage of online loans with no credit check is that they are often processed faster than other types. Since all the paperwork and financial documents can be completed and submitted electronically, there are usually no delays in processing. This can make all the difference when rushing to get the necessary funds. 
Get a Personal Loan Without Leaving Your Home
Online personal loans offer many benefits over traditional lenders. They are more convenient and flexible, providing better rates, lower fees, and faster processing times. They are an ideal way to access the funds you need, whether for a home renovation, a college tuition payment, or any other purpose.
Turn to King of Kash for online, no credit check loans, and get the funds you need in no time without leaving your home! We have been providing affordable installment loans for more than 40 years, so you can be sure we can help you. Contact us today, and let us earn your loyalty and friendship!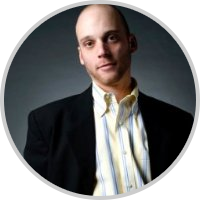 Cary Silverman is a consummate entrepreneur having sold multiple companies during his 20 years of business experience in the financial industry, but for him, it isn't about the money. His success is rooted in his passion to focus on doing something better today than it was done yesterday. These days, he's the CEO of Waldo General, Inc. that oversees the operation of King of Kash.