When Should You Choose a Personal Loan Over a Credit Card?
If you're trying to decide whether a personal loan or a credit card is best for you, there are a few things to consider. You'll usually have a lower interest rate with a credit card than with a personal loan. However, you'll also have a credit limit, which means you might not be able to finance the entire purchase with your card. Additionally, if you don't pay off your credit card balance in full every month, you'll be charged interest on the outstanding balance.
With a personal loan, you'll usually have a higher interest rate than you would with a credit card. However, you won't have a credit limit, so you can finance the entire purchase with your loan. Additionally, you'll have a set repayment period, which means you'll know exactly when your loan will be paid off.
A personal loan is a loan that is not backed by collateral and typically has a shorter repayment period than other types of loans. To get a personal loan, you usually have to apply and be approved for it. Personal loans can be a good option to cover your purchase costs in many situations. Keep reading and learn the signs that you should opt for one instead of a credit card.
You Qualify for a Lower Interest Rate
A 0 percent APR credit card is a card that offers a 0 percent interest rate on purchases for a certain amount of time. This can be helpful when you are making a large purchase and want to pay it off over time without accruing interest. However, you must be sure to pay off the balance before the promotional period expires, or you will be charged interest retroactively.
In some cases, you may not qualify for a card that offers no interest on purchases, or the 0 percent APR rate may only be in effect for a short period during your total repayment timeline.
A personal loan with a lower interest rate could be a good option if you're looking to borrow money. This type of loan would help you keep your financing costs down since you'd only have to pay a set interest rate (rather than a variable rate that could go up over time).
You Require a Huge Amount 
Personal loan lenders offer an attractive solution because they often let you borrow a large sum of money and offer a fixed interest rate. This means you know exactly how much your loan will cost you each month, making it easier to budget. If you have a high credit score and a steady income, you may be able to find a personal loan lender who is willing to give you a large loan.
You Need a Longer Repayment Time
Personal loans can have repayment timelines that are much longer than other types of loans. This can give you the time you need to repay the loan without having to worry about making large payments all at once.
If you want to avoid paying interest on your borrowed funds, you should get a personal loan instead of a credit card. With a personal loan, you'll have a set repayment schedule, and you can pay off your debt over time without accruing any interest. A personal loan can give you a set, affordable rate for the entire length of your repayment period, which could save you money in the long run.
You Want Predictability
Personal loans with fixed interest rates give you more control and can help you become debt free faster. Credit cards have variable rates and often require minimum payments, making it difficult to pay down your balance.
If you want more predictability and are making a large purchase that will take a while to repay, you should usually get a personal loan. When making your choice, you should consider your own situation, but don't assume using a credit card is always the best option.
Choosing Between the Two
There are many factors to consider when choosing between a personal loan and a credit card. If you need a large amount of money quickly, a personal loan may be the better option. Personal loans also tend to have lower interest rates than credit cards. 
On the other hand, if you only need a small amount of money and you think you can pay it off quickly, a credit card may be the better option. Whichever you choose, be sure to shop around and compare interest rates and terms before you commit to anything.
Are you looking for loans online for no credit? Check out King of Kash. We have been providing affordable no-credit-check installment loans for almost 40 years. Apply today to see if you qualify and get your money fast!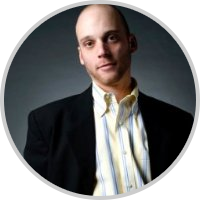 Cary Silverman is a consummate entrepreneur having sold multiple companies during his 20 years of business experience in the financial industry, but for him, it isn't about the money. His success is rooted in his passion to focus on doing something better today than it was done yesterday. These days, he's the CEO of Waldo General, Inc. that oversees the operation of King of Kash.