Finding the Best Travel Insurance for Your Upcoming Trip
More than 70 percent of Americans are planning long-distance getaways this year, almost 20 percent more than last year according to a recent survey. With economic conditions improving significantly and people's disposable incomes returning to pre-recession statuses, the rise of the stay-cation is now dwindling.
Whether going on a cruise, flying to a tropical haven or escaping to a breathtaking mountain retreat, getting away from the chaos and hassle of everyday life is good for the body and soul. Of course, Murphy's Law applies no matter how much you might need a vacation.
Unexpected mishaps could send stress levels through the roof without the right safety nets in place. This is where travel insurance comes into play. It helps cover the cost of potential problems.
Understanding the Different Types of Travel Insurance
As is the case with other policies, like medical and auto, travel insurance comes in a wide range of coverage options. Not all policies apply to all situations. Finding the travel insurance best suited to your needs takes a bit of planning and research.
Whereas some policies offer comprehensive coverage, others can be customized to your specific travel plans. Consider some of the common alternatives currently available to travelers.
Medical Care
Though your existing medical insurance may cover a long list of needs at home, it might not offer protection for injuries and illnesses in other states or abroad. Covering these possibilities requires a more in-depth policy.
What Medical Travel Insurance Covers
First off, it's important to note many travel policies won't cover preexisting conditions. Basic policies also don't apply to thrill seekers in most cases, so injuries resulting from parasailing, ziplining and whitewater rafting may not be included. If you're planning any potentially dangerous excursions, you may want to look into additional coverage for those.
Medical insurance for travelers does provide a safeguard for unexpected expenses stemming from medical issues, like food poisoning, broken bones from falls and other common emergency situations. Though most policies come with deductibles, some don't. Be sure to check with various providers to find one that fits your budget. Keep copays in mind as well because these are likely to apply.
Evacuation coverage pays for ambulance rides, being flown to the nearest hospital and other emergency medical transportation. Repatriation covers the cost of sending you back home following medical treatment if needed.
Limits are in place for both the amount of coverage provided and the types of services included. If you're planning to travel for several weeks or months, major medical may be your best bet. Policies in this category generally cover more extensive care. Since you'd be away from your primary care providers for a long period of time, this type of coverage would certainly be beneficial.
Accidental Death and Dismemberment
In the event you already have extensive life insurance, this type of policy may not be necessary. As is the case with medical coverage for trips, extreme sports and other risky outings aren't covered because insurance providers consider these activities to be matters of choice. Some policies only cover injuries and deaths resulting from plane crashes, so if you're not flying, do your homework before taking out this type of coverage.
Coverage for Personal Belongings 
No doubt, you've probably heard horror stories about airlines or cruise lines misplacing passengers' luggage. Some travelers have been unfortunate victims of devious locals as well. Even taxi and airport shuttle accidents could lead to the loss of clothing, electronics, cameras and other belongings. Being covered for these eventualities could save a great deal of time and hassle after the fact.
Coverage limits are in place for personal items with $1,000 per person and type of belonging being the typical cap. Read the fine print on your homeowner's and auto insurance to find out if it might cover such incidents before paying extra for personal belongings coverage. If an airline or other agency is at fault for your losses, they may provide reimbursement at no cost to you.
Trip Cancellation Policies
Any number of events beyond your control could cause your trip to be canceled or brought to an abrupt end. From the death of a loved one back home to your destination being ravaged by a hurricane, policies in this range cover such unexpected occurrences. Though individual travel and tour providers have their own coverage in place for these situations, they may not apply to your specific situation.
Trip cancellation, interruption and delay insurance reimburses policyholders for expenses other type of coverage won't. These policies may provide compensation for hotel rooms, travel, meals and other needs resulting from unfortunate circumstances.
Coverage exclusions are in place with most policies, such as types of expenses, reasons for canceling or making alternate plans and time frame limits. That being said, more extensive coverage is available, and it has fewer limitations than general policies.
Final Thoughts
You never know what might happen just before or during a much-needed vacation. Though you may already have medical, automobile, life and other types of coverage, not all policies apply when you're traveling. Being covered for any circumstances that may arise during your trip will certainly save you money and heartache in the long run.
Conducting in-depth research is the key to finding the best travel insurance for your getaway. You really can't go wrong with medical insurance, and having at least a limited safety net for loss of personal belongings is always a good idea.
Most policies offer around-the-clock assistance for those who need to locate medical care providers in their networks, are forced to revise their travel arrangements or find themselves in need of legal assistance.
All that being said, always look into the policies you already have in place to learn exactly what they'll cover. From there, consider whether you're flying, driving or both as well as the activities you'll be participating in and the places you'll be going to further tailor your travel insurance. Shop around to find the most extensive coverage at the best prices.
This extra time and effort will go a long way toward ensuring you're protected as completely as possible without overspending on coverage you don't really need. The peace of mind you'll have from knowing you're covered alone is bound to make the trip more enjoyable.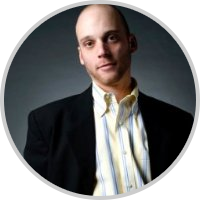 Cary Silverman is a consummate entrepreneur having sold multiple companies during his 20 years of business experience in the financial industry, but for him, it isn't about the money. His success is rooted in his passion to focus on doing something better today than it was done yesterday. These days, he's the CEO of Waldo General, Inc. that oversees the operation of King of Kash.