Top 7 Best Reward Credit Cards
Many people ask the question, how reward credit cards are different from regular credit cards?
Credit cards are one of the most popular financial products available to consumers for many decades.
Some of the credit cards merely allow you to spend, and as a result, they charge you an interest rate. On the other hand, there are reward credit cards that offer incentives for every dollar you spend.
What is a Reward Credit Card
Reward credit card is not only about using them for shopping and paying an interest rate for using them. In fact, the more you use a reward credit card, the more benefits you get. You can earn the rewards in several forms depending on the type of reward credit card you have.
Let us discover what types of credit cards are available as of now.
Cash Reward Credit Card
A cash reward credit card is probably one of the most convenient and straightforward options to avail of. However, do not let the word "cash" sway you because this card does not necessarily translate into hard, cold dollars in your wallet.
Some reward credit cards allow you to receive the cash reward into your card account only. This is not bad because the reward paid into your cash reward card account reduces your overall balance. However, this does not count as a payment towards settling your card bill.
Certain cash reward card issuers allow you to receive your earned reward via direct credit into your bank account or receive a check. You can also opt for a gift card by your issuer to redeem your accumulated cash reward.
Points Reward Credit Card
You receive the points based on your spending habits. The very least of it is earning a point for each dollar spent on purchases. However, the number of points rewarded may vary by each reward credit card issuer.
You may get several options to redeem your earned points, such as cash, gift cards, or even discounts on dining at restaurants and traveling. This way, you get the most out of each dollar you spend as most merchants.
Travel Reward Credit Card
Whether you are a frequent flying businessman or a travel enthusiast, a travel reward card can help you in more ways than you can imagine. Now you can earn miles as you fly and redeem them for several airlines' associated benefits. These include cheap or free airline tickets, free-baggage check-ins, early boarding, hotel accommodation, and more.
Again, the number of miles awarded is upon reward credit card issuing airline. You may also get an option to convert your miles into points or cash; however, you may lose points during this process.
Should You really be Using a Reward Credit Card for Travel?
First of all, you must remember that getting your hands on a reward credit card requires a good to excellent credit score. In case you have an insufficient credit score, try to improve, or you will struggle to get approval for a reward credit card.
That said, should you get one is a question that requires considering several factors or an answer. Yes, there are perks of having a reward credit card; however, they may cost you more than a regular credit card due to a high annual fee.
Some reward credit cards charge over $500 as an annual fee and a higher interest rate for extending associated benefits to the cardholder. Therefore, if you are not going to use it, there will be no reward accumulation, and you will end up only paying an annual fee. So think carefully before getting one.
Another critical factor when deciding whether to get a reward credit card, you must go through the stipulations explaining the reward system. You can easily find it in the terms and conditions section of your credit card.
For instance, a reward program may offer you a 5% cash reward on your purchases. However, they may limit the reward you can earn in case of any higher rates in the mix. Sometimes, minimum redemption caps can make it nearly impossible for you to use your rewards, so be thorough.
How Reward Credit Card Works?
Rewards are the main reason why you are considering getting a credit card in the first place. Hence, you need to understand how they work. Basically, there are two types of rewards:
Flat – offering flat rewards on all purchases, such as a 2% cashback or 2 reward points for each dollar you spend. No matter what you buy and how much you spend.
Tiered – offering different rewards on different amounts and products. For example, some travel reward credit cards may offer a higher reward on your travel purchases, whereas you may get smaller rewards on other purchases.
Furthermore, the value of the reward may vary by each credit card issuer. Cashback reward credit cards are the most straightforward of the lot. If it says 2% cashback on your purchases, it means you will get a $2 reward for every $100 you spend on that card.
However, the air-miles and points-based reward credit cards are a bit more complex. Here a 2% reward does not necessarily translate to 2x miles or points and may worth less or more depending upon the reward credit card issuer's discretion.
Common Ways to redeem your Earned Rewards
No matter how different your reward system is, the redemption methods are somewhat similar. Some of the most common ways to redeem your rewards are,
Via check
Credited into your connected bank account
Redeem your points at the checkout while paying for an item
Receiving a gift card or e-gift card/voucher
Travel reservation and discounts by presenting your reward credit card
Receiving merchandise from the card issuer
What If You Have Multiple Reward Credit Cards
Some people have several reward credit cards and struggle to manage or keep up using their rewards before they expire. Yes, the rewards may come with an expiration date, so check with your credit card issuer and carefully read the terms and conditions.
For example, you may get extra points only for a limited time period. If you do not avail them in time, they will expire.
Anyways, back to the multiple cards – most people struggle to keep up with the reward redemption on multiple cards and even get confused, which one offers what perks. Therefore, here are some basic principles for making your earned rewards redemption an easy process.
Always remember there are certain limitations to the principles we are going to share with you.
First, you can only combine and/or transfer your rewards between the cards from the same reward credit card issuer.
For example, if you have two Chase cards and an Amex, you can only transfer from one Chase card to another and not Amex.
The second limitation is combining or transferring the rewards between the cards offering the same type of rewards by the same issuer.
For example, you can transfer points from 1 point-based card to another point-based card. It is not possible to transfer points to miles or cash rewards.
Image Source: Pexels
Pros and Cons of Reward Credit Cards
Now that you know what a reward credit card is and how they work let us quickly explore the advantages and drawbacks to help you decide if this is something for you.
Pros
A reward credit card puts you in a win-win scenario as you earn back while you spend. So basically, you are getting a percentage of what you spend back in the form of cash, miles, or points.
You may enjoy additional perks with some reward credit cards such as free travel insurance and annual bonus credits for traveling.
With a little bit of research online, you can secure a reward credit card that does not charge any annual fee. Again a win-win situation by earning rewards while you shop and not paying a fee for enjoying these benefits.
Most reward cards offer introductory bonuses to new members. This allows you to get started and make the most of your card.
There are cards available that offer high-value rewards in terms of miles or points.
If you choose wisely and pick a reward card that suits your lifestyle needs, you can profit the most.
Reward credit cards are not only for people with excellent credit scores. If you have a low credit score, you can still secure a card; however, they may not be as lucrative as the other higher-end cards.
Cons
You must wonder, the reward credit cards seem like a perfect product. However, like any other thing offering benefits, there are a few catches.
The rewards you accumulate after all that spending can expire. You may have to forfeit your rewards due to late payments, account inactivity, or account closure in a worst-case scenario.
You may want to get a reward credit card with the best benefits; however, this facility will come with a hefty annual fee.
As rewarding as these cards are, they are infamous for high regular APRs. This means you will end up paying high-interest rates, which may outweigh or negate the benefits of the reward point system associated with the card you are using.
Some cards come with an earnings limit on rewards.
With time, your points and air-miles may devalue. This is at the discretion of your card issuer.
Most reward credit cards have programs with a minimum redemption amount, meaning you cannot redeem your points unless you accrue a certain amount.
To get the best reward credit cards, you need a good to excellent credit score.
That said, overall, a reward credit is a good deal. All you need to do is keep a check on your spending. Do not go over your spending limit and always pay off your monthly credit card bills in full. Partial payment will result in delayed payment with higher interest rates and penalties, negating all the earned rewards.
7 Best Reward Credit Cards of 2020
To make your choice a tad more comfortable, here are seven of the most rewarding and popular credit cards in 2020.
1. Citi's Double Cash Card
If you have an impeccable credit score of 720 to 850, you deserve to grab one of these. This reward credit card by Citi offers 2% cashback on every purchase. There is no annual fee, but you do not get any introductory bonus offer to open an account.
However, this is an ideal card if you are looking for a hassle-free cashback reward credit card. The only drawback is other credit cards are offering better benefits with lower credit score requirements.
2. Chase Freedom Unlimited
If you are looking for a reward credit card that can offer some of the best perks without charging any annual, try Chase Freedom Unlimited.
You will earn 5% cashback on grocery shopping up to $12,000 in the initial year. Moreover, you can earn 1.5% cashback on all purchases. If you make travel purchases through Chase, this will earn you 5% cashback, and you can also get 3% cashback when dining at restaurants and shopping at drug stores.
Spend $500 in the first three months, and you will unlock the $200 bonus reward intro offer. This card is more suitable if most of your spending is on grocery items. It may not be an ideal card for travelers, plus it charges a 3% foreign fee.
3. American Express' Blue Cash Preferred Card
This reward credit card has no annual fee for the first year and then $95. Plus, you get an intro offer of $300 statement credit when you $3,000 within the first 6 months. However, this offer expires on December 10th, 2020.
You will get 6% cashback in U.S. supermarkets on the spending of up to $6,000 and a 3% cashback on gas stations and transits such a taxis, parking, trains, buses, etc. Moreover, you can earn 1% cashback on other daily purchases.
American Express requires a credit score of 690 to 850 to issue this card.
4. Discover it – Cash Back Card
Discover it is a one-of-a-kind reward credit card with no annual fee with a cashback match offer. Discover promises to match the cashback amount you have accumulated by the first year's end. Moreover, there is no minimum or maximum limit of rewards.
All you need is a good credit score between 690 and 850 to apply for this cashback card. There is no APR for the first 14 months, and after that, you will pay an APR between 11.99 and 22.99%.
5. Chase Freedom Flex
It is another exceptionally affordable reward credit card by Chase. You can earn a $200 bonus when you spend $500 within the first 90 days of opening the account.
There is no annual fee, and you can earn 5% cashback on grocery items (up to $12,000 in the first year). Plus, you earn 5% on travel purchases via Chase, 3% on drugstores, restaurants, and 1% on all other daily purchases.
You need a good to excellent credit score of 690 to 850. The only drawback is a foreign fee when you shop on an international trip.
6. Discover it – Student Chrome
If you are a college student looking for a reward credit card, do not look any further. There is no maintenance reward structure, and you get several student-centered bonuses when you spend. Moreover, it has no annual fee and a credit score requirement of 630 to 689.
You will earn 1% cashback on regular purchases and 2% cashback at restaurants and gas stations. Moreover, Discover matches the amount of your accumulated reward at the end of the first year.
The only shortcoming is that not everyone accepts a discover card; you may need to keep a backup payment card with you at all times.
7. Capital One Venture
If you want a card that is easy to use, redeem, and offers some of the best travel rewards, get Venture by Capital One. You will need a credit score of 690 to 850, and Capital One charges a $95 annual fee for this reward credit card.
The reward system is straightforward, i.e., you earn 2x miles for each dollar you spend on your daily purchases. Spend $20,000 within the first 12 months, and you will unlock the 100,000 bonus miles, or you can spend $3,000 within the first 90 days and unlock 50,000 miles.
The only drawback is, this card is purely suitable for frequent flyers and travelers.
The Take-Away
Whichever reward credit card you choose, always make sure to familiarize yourself with the stipulations, terms, and conditions. This will help you make the right decision and reap as many benefits as you can.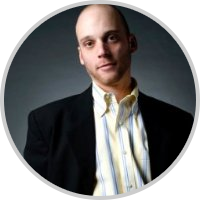 Cary Silverman is a consummate entrepreneur having sold multiple companies during his 20 years of business experience in the financial industry, but for him, it isn't about the money. His success is rooted in his passion to focus on doing something better today than it was done yesterday. These days, he's the CEO of Waldo General, Inc. that oversees the operation of King of Kash.