Best Budgeting Tools to Take Control of Your Finances
Many people know that budgeting your finances can be hard. Balancing your income, necessities, and financial goals can lead to stress and anxiety about the future.
Luckily, there are many budgeting apps and tools to help you organize your expenses and save money. Many of these apps are very easy to use and offer unique features that make creating and managing a budget easier than ever.
This article will go over the best budgeting tools that you can add to your daily routine. You'll find that taking control of your finances is much easier than you might think.
Best Budget App: You Need a Budget (YNAB)
The name You Need a Budget speaks for itself. The app's founding philosophy is that everyone should have a budget, whether that be a family, couple, company, or even an individual. Financial responsibility is at the heart of YNAB's creation, and you will find that spending your money wisely has never been easier.
YNAB connects directly to your other financial apps like your bank account, Paypal, and credit card accounts. You can find all of the relevant information directly in the app which saves you the trouble of jumping back and forth between websites and devices.
One of the other cool features of this app is the ability to set and manage your financial goals. This can all be done directly through the YNAB interface, so there's no need to use another tool to keep track of your goals. The app will tell you if you're on your way to saving enough or if you need to trim down the excess spending.
Unlike some of the other best budgeting tools on the market, YNAB is not free. You have to pay $84 per year to have access to the app. However, we believe the benefits YNAB can provide are well worth the price, making it the best budget app available today.
Best Free Budget App: Mint
From Intuit, the company that brought you TurboTax and Quickbooks, Mint is a free app available on both iPhone and Android.
Mint is an easy-to-use financial tracker that provides quick insights into your financial status. You have access to your budget through your phone or computer, allowing you to plan for your financial success wherever you are.
Although Mint operates in a similar way to YNAB, the quality of the product is surprising considering its free-to-use status. With slick and colorful graphs that chart your progress, the app is considerably more engaging than some of its competitors.
Your options with Mint are pretty standard for the best budgeting tools available. You can synchronize your various accounts through the app, giving you a quick snapshot of anything that can affect your budget. This is especially useful for any unexpected expenses you may encounter.
Mint allows you to set goals and will give you push notifications on how your spending impacts what you want to achieve. If you buy something that might affect your saving goals, Mint will let you know in real-time.
Best Budget App for iPhone: Copilot
Copilot is an interesting app that's a newcomer to the over-saturated budget app market. It's only available on the Apple store and provides an excellent user experience for iOS compared to many other budget apps.
What sets Copilot apart is its bold and friendly interface. The app uses emojis to clearly depict what's going on with your finances, meaning you're unlikely to feel overwhelmed when you want to use it.
While some other apps may take a day or two to reflect changes in your bank account, Copilot updates almost immediately. You won't have to wait around to see if that Grubhub order will affect your budget in the long run.
Copilot is a paid app that costs $9 for a monthly subscription and $6 per month for an annual one. However, you can trust that because they charge you to use the service, the company won't sell off your data or make money on affiliate products. All of their financial advice is for you, not their advertisers.
Best Free Budgeting Tools
Here, we'll go over some other free budgeting tools available for your computer.
Budgeting Spreadsheets
Using free and widely available spreadsheet tools like Microsoft Excel or Google Sheets, you can create a user-friendly budget for yourself pretty easily.
All you need to do is create columns based on your standard and miscellaneous expenses and a separate total of what you want to save. Use the simple sum formulas available to keep track of how much your total expenses are week to week or month to month.
Using this method, you have to enter what you spend yourself. However, you can customize the information it shows to your heart's content. Personal spreadsheets often allow more freedom to organize your expenses as you wish than other tools may provide.
AceMoney Lite
AceMoney Lite is the free version of AceMoney, a budgeting software built for your computer. That's right, this isn't a web app. It's a computer program. There is also an Android app that has limited features, but there is no iOS app available, unfortunately.
You can handle up to two accounts with the free version, making AceMoney especially helpful for couples or someone with a small business to manage.
There is a bit of a learning curve to use AceMoney, but the amount of tools it provides you to manage your finances is well worth the journey.
GnuCash
GnuCash is a free-to-use budget software available on Mac, Windows, and Linux. Because the application is open-source, there is extremely limited live support available. However, there are plenty of help articles online to help you solve any problems you may encounter.
The professional accounting capability of GnuCash software is what makes it special. Small businesses will find that their professional accounting needs can be handled for free using GnuCash.
Conclusion
Hopefully, this article has helped narrow down your options for the best budgeting tools available. Although every product we've listed has its own benefits, we believe YNAB to be the most comprehensive and in-depth tool on the market. By using any of these budgeting tools, your financial goals are well within your reach!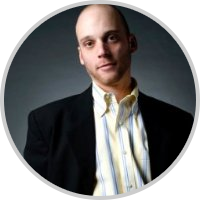 Cary Silverman is a consummate entrepreneur having sold multiple companies during his 20 years of business experience in the financial industry, but for him, it isn't about the money. His success is rooted in his passion to focus on doing something better today than it was done yesterday. These days, he's the CEO of Waldo General, Inc. that oversees the operation of King of Kash.