Best Budgeting Apps, Tools, and Software in 2021
Budgeting is a basic but most effective technique to manage your money. However, many people struggle or fail to do it. If you are thinking about budgeting your money, this post will educate you on the best apps, software, and tools.
What is Budgeting
Budgeting is all about the estimation of your income against your expenses over any specified period of time. What it does, is give you a clear picture of how to allocate your money for different needs.
Additionally, it will give you some options that you can enjoy while staying within your financial limitations. Budgeting will help you eliminate the risk of overspending and finding yourself in debt.
Remember, budgeting is not there to stop you from enjoying life; it is about using money wisely.
Whether you are an individual, a business, or a government institution, you can use budgeting to plan your finances better.
This becomes even more important during the uncertainty of the COVID-19. Managing your money wisely by allocating it to various needs can help you avoid any major issues.
For example, budgeting teaches you how to put some money away for emergencies. This way, you can ensure your minimal survival in case of disruption to your source of income.
Benefits of Budgeting
Here are some of the significant benefits of learning money management.
It gives you control over your finances
Keeping you focused on money goals
Offer you a complete view and awareness of where your finances are coming from and going to.
Better organization of what you spend and what you save
Ability to deal with unexpected costs due to unforeseen circumstances such as job loss, accident, etc.
5 best Budgeting Apps in 2021
Everyone carries a smartphone or an iPhone these days; hence people love to download an app relevant to their needs. Here are the five best budgeting apps you can download to start saving and learn to budget.
1. PocketGuard
If you are looking for a free budgeting app, PocketGuard is the perfect candidate. You can connect your checking and savings accounts and manage incoming money and recurring bills.
PocketGuard shows you how much money is available for everyday spending by subtracting your savings goals, contributions, upcoming bills, etc.
PocketGuard automatically assigns your money into different categories. Plus, you can also create customized categories for expenses and set limits on them as per your needs. You can even export all financial transactions from PocketGuard onto your spreadsheets for self-monitoring and analysis of data.
2. Mint
Do you want to master budgeting and monitor your credit management? Then Mint can help. With this budgeting app, you will be able to connect all the financial accounts and let Mint track and categorize them.
This budgeting app will also send you alerts whenever you exceed your budgeted limits in each category. Plus, it will notify you of any significant or suspicious transaction and if you have paid an ATM fee. You can also track utility bills with a reminder for upcoming payment due dates.
The best part is that you get to enjoy Mint and its credit monitoring services free of cost.
3. You Need A Budget (YNAB)
YNAB is a budgeting app in 2021 focusing on committed users looking for an app for financial management. The app operates on a zero-based budgeting system to make a plan for each dollar you will earn.
Unlike other apps, You Need a Budget is a paid app with monthly and yearly subscription options. However, you do get a 34-day free trial, plus students who can provide proof of their enrollment will also get to use the YNAB budgeting app free for 12 months.
Paid users get added benefits such as connecting bank accounts, setting goals, and customizing options according to their needs and situations. Furthermore, you also get access to user guides, free workshops, and budgeting advice.
4. Every Dollar
If you are a frequent shopper and would love to keep track of your spending, you can never go wrong with the EveryDollar budgeting app. This one is also a zero-based budgeting resource to find a balance between what you earn and how much you spend.
You can get both free and paid versions of EveryDollar. A free version will allow you to manually enter each transaction every time you spend. On the other hand, you can get a premium version known as Ramsey+ and connect your bank account for an automated budgeting feature. This is a yearly subscription service with a 14-day free trial.
5. Goodbudget
This app uses an envelope system that requires you to portion out the monthly income in several expense categories. You can access your account via multiple devices so that your partner and other family members can be a part of the budgeting regime.
Unlike previously mentioned budgeting apps in 2021, Goodbudget does not require synchronization with your bank accounts. You can manually add account transactions and balances and assign the spending to specified categories.
The free version allows a single account with limited envelopes and access from two devices simultaneously. A paid option known as the plus version allows you to subscribe on a monthly or yearly basis with several perks, including unlimited envelopes and access through five devices simultaneously.
5 Best Budgeting Software in 2021
If you would prefer to use your laptop, desktop, or Mac for managing your finances, then here are five of the most popular budgeting software to get you on the road to saving.
1. CountAbout
CountAbout is one of the most talked-about budgeting software in 2021. It allows you to import data from other apps and software such as Mint and Quicken. The best part is that you get added security with multi-factor authentication.
You can also connect other financial assets such as bank accounts, credit cards, and retirement accounts from thousands of banks and other financial institutions.
The features include customization of categories, support for split and recurring transactions, and register balances. Other advanced features include tracking your register balance and account reconciliation.
CountAbout comes as PC software you can access through a web-based interface. This is subscription-based software. In a basic subscription, you will enter transactions manually, whereas a premium version will allow you to the automated functionality to download financial transactions from the banks.
2. BankTree
If you are looking for budgeting software in 2021 that supports worldwide currencies, you are golden with BankTree. You can also use it for personal financial management in more than one currency. Plus, it offers you to manage balances in multiple currencies to avoid rounding off figures by converting the rates.
You can also scan receipts by using the mobile app version and import them to your PC later. BankTree is very basic-looking software, but it produces some of the finest reports. You can get a report based on time and payments.
The best part is getting a 30-day free trial before opting for a paid version. The desktop version comes with one year of support and updates. However, you can only register one PC to use the software, and there will be an extra charge if you wish to use it on an additional PC. You can also use the browser-based version of BankTree.
3. You Need a Budget (YNAB)
This software uses a modern approach when it comes to budget and personal finance management. The chic interface of YNAB will offer a very attractive visual appeal to its millennial users.
From connecting multiple bank accounts to assigning budget limits to each spending category, such as utility bills, rent, and mortgage payments, YNAB can do it all for you. You can even assign budget categories for your medical bills, debt management, and car maintenance.
The light panel will clearly display your overall financial information along with the date and time of your every transaction. YNAB is a paid app with monthly and yearly subscriptions, but you can try it via a 34-day free trial.
4. Quicken
Unlike other web-based budgeting software in 2021, Quicken comes as downloadable software for PC and Mac users. Quicken enjoys the status of a legacy financial and budget management software as it has been around for decades ever since Apple II systems and DOS.
Quicken allows you to download financial transactions instead of the tediously manual entries. Other features include exporting data to spreadsheets, generating custom invoices with company logo, bill pay, and secure cloud back to Quicken via Dropbox.
This one is paid-for budgeting software with various price tiers with added perks. These include customized budgeting and options for businesses to send personalized invoices to their customers/
5. Moneydance
If you are not good with computers and looking for easy-to-use budgeting software in 2021, then Moneydance is your best choice. Whether you are a PC user or a Mac fan, Moneydance will offer you unmatched financial management features.
If you are a US-based user, Moneydance supports all of the bank accounts, and you can even add investment accounts and credit cards to track and record your spending habits.
Although it is a paid service, you will get the same price tag for PC, Mac OSX and Linux. Plus, you can also download the Android and iOS apps.
5 Best Budgeting Tools in 2021
Here are five manual tools that can help a person devise a budgeting schedule and create a savings plan.
1. Google Sheets
If you have a Gmail account, then Google Sheets is a budgeting tool in 2021 you can use for free. You can use it via a browser on your PC or Mac OSX. You can also download a smartphone app. The templates will allow you to create a budget with ease.
The hands-on approach of Google Sheets motivates you to think and consider reach financial transactions. Some of the templates even allow you to import your financial transactions from a different bank.
The best part about using this tool is the security through Google server protection.
2. Microsoft Excel
MS Excel is probably one of the most widely used tools in the finance sector. You can use Excel spreadsheets to manually create various tables and charts and enter your transactions. There are formulas you can use to calculate or analyze your expenses.
For more corporate use, the advanced feature will allow you to not only track your transactions but also create visual representation via charts, bar, and line graphs representing the trends. This will enable you to see where you overspent and when you actually managed to stay within your budget.
Microsoft Excel comes as one of the tools included in MS Office, or you can download it individually as a PC software or smartphone app.
3. Personal Capital
Personal Capital is free to use budgeting tool in 2021. You can track money, net worth and break down your investment portfolio. Other features include education planners, retirement planners, and fee analyzers for investment portfolio charges.
You can sync your credit cards and bank accounts. Plus, get daily financial planning tips via the Daily Capital blog. This tool offers you fraud protection, data encryption, and flawless user authentication.
4. GnuCash
GnuCash is a tool for financial management that is compatible with most laptops and PCs. If you are a startup looking for a free-of-cost budgeting tool, GnuCash will do it all for you. Apart from traditional budgeting features, you also get added features such as data visualization via reports and graphs.
Another exciting feature is the support for multiple currencies and languages. You can also set payment reminders for recurring bills and expenses and receive a notification when they are due. On the security front, you can online as well as cloud-based programs to safeguard your data.
5. Honeydue
If you and your partner want to start fresh by taking charge of your finances, Honeydue can assist in your collaborative effort. It allows both partners to see their bank accounts, loans, investments, and credit card activities.
However, you can always choose how much you wish to share with your beloved. This is a free budgeting tool in 2021 that automatically categorizes your expenses. You can also customize the categories as per your needs.
You and your partner can set up a limit on each expense for each month. Honeydue will send you an alert if you or your partner is about to reach the limit. Plus, you can do a real-time chat with emojis for a light-hearted financial discussion via this impressive tool.
Some Additional Tips
Budget your finances to zero before the next month begins
Budget with your partner, so both are on the same page
Pay off any debts; this should be your top priority
Know your priorities and set the categories accordingly
Each month is new to track your expenses
Track your overall progress, and see what your bank account and transactions tell you about your spending habits.
Try to cut down any unnecessary habits such as unused gym memberships, cable subscriptions, online subscriptions, etc.
Conclusion
From on-the-move individuals to homemakers, there is a budget management solution available for all. Whatever your lifestyle, budgeting needs, and platform preference, you can use any of the above-mentioned budgeting apps, software, and tools to start your journey today.
Happy Budgeting!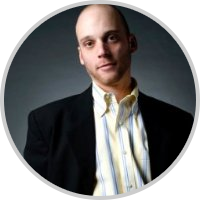 Cary Silverman is a consummate entrepreneur having sold multiple companies during his 20 years of business experience in the financial industry, but for him, it isn't about the money. His success is rooted in his passion to focus on doing something better today than it was done yesterday. These days, he's the CEO of Waldo General, Inc. that oversees the operation of King of Kash.