6 Simple Tips for Saving Without Sacrificing
You've heard it all before, from teachers and parents, and possibly even your spouse. Yet harping on the importance of saving money doesn't make it any easier (or more enjoyable!). As the prices of food, gas and other necessities continue to rise, it can be tough to make your money stretch to meet your needs and still keep life fun. Rather than rolling your eyes or envisioning scary spreadsheet duty, try these six tips for making budgeting a no-brainer.
Identify your current income and expenses.
The only way to get started is to get a grip on reality. Start with the most recent month's transactions. If you find that tracking your expenses is a challenge, try downloading an app to help (check out Mint, EasyMoney or iReconcile).
Categorize and prioritize.
Once you have one full month's expenditures, categorize them into like expenses without driving yourself crazy with detail. A general breakdown will help you decide what you simply can't live without and what "luxuries" are on the list. But don't fret — this doesn't mean eliminating the good stuff altogether.
Create a savings category.
As ironic as it sounds, sometimes identifying savings as a priority "expense" can make doing it seem a little easier.
Consider alternatives.
Okay, so eating and paying rent are a must … but look for easy ways to decrease related costs. Try switching from premium label food items to house brands, or buying in bulk at warehouse stores. You may be able to opt for level bill pay on utilities to make budgeting more predictable.
Avoid unnecessary fees.
Sometimes a little organization can go a long way in reducing unnecessary cash leakage. Plan a route home from work that makes it easy to get cash fee-free from your bank, or clearly denote when bills are due on a calendar to eliminate pesky late fees.
Keep it from creeping.
Getting a raise at work or earning a Christmas bonus? Congrats!! Just don't let yourself get splurge happy and ignore the budget you've worked so hard to build.
With a little attention and action, you, too, can make saving a part of your monthly routine. If you could use an influx of income today, turn to the King for accessing money fast. Our convenient, once-a-month repayment plan can be easily worked into any budget.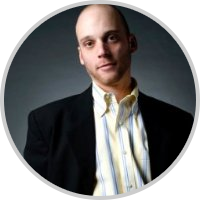 Cary Silverman is a consummate entrepreneur having sold multiple companies during his 20 years of business experience in the financial industry, but for him, it isn't about the money. His success is rooted in his passion to focus on doing something better today than it was done yesterday. These days, he's the CEO of Waldo General, Inc. that oversees the operation of King of Kash.