5 Tips to Plan a Summer Getaway on a Budget
A summer getaway sounds like a fantastic time, but what if there isn't a lot of excess cash to spend? Going on a vacation doesn't have to take a ton of money, but doing it on a budget will require planning. Those who want to vacation this summer without going overboard with their spending will want to use the tips below to save cash, stick with the budget, and make sure everything is covered just in case.
Start Planning Vacations Ahead of Time
Planning ahead of time is critical for doing a summer getaway on a budget. Beyond figuring out where and when to go, start thinking about the overall budget for the trip. The budget includes things needed before the vacation begins, expenses during the vacation, and any emergency funds. Sticking with the budget is easier when you find excellent deals while researching ahead of time.
Before Vacationing
Before heading out on vacation, there will likely be some expenses to consider. It's essential to start thinking about passports or visas if they might be needed to reach the destination. Passports can take eight to 11 weeks to arrive, and getting a visa can take up to four months, depending on the destination.
Other expenses to think about before the vacation include insurance for the trip, vaccinations, travel gear, and transportation. Insurance is a great way to ensure that any deposits can be refunded if the vacation can't happen or help with significant emergency expenses like hospitalization during the trip. Vaccinations may be needed depending on the destination.
Travel gear can include anything from new suitcases to vacation-specific items that may need to be packed before the trip. Heading to the beach? Gear can consist of swimsuits, sunscreen, snorkeling gear, or a collapsible umbrella. Think about the transportation to get to the destination, as well. Often, transportation is paid ahead of time, so plan for the cost when considering expenses during vacation planning.
Vacation Expenses
Plan through everything that will be needed during the vacation. Vacation expenses often include all of the following.
Hotels or Vacation Rentals (AirbBNB etc) – What will the accommodations be during the vacation? Set aside enough for the cost of the property rental for each night of the trip. Don't forget taxes, cleaning fees, etc, that may be an additional charge.
Food and drinks – Make sure there is plenty of room in the budget for dining out and other food and drink options. See below for tips on how to save on food costs during the vacation.
Tours or Activities – Depending on the destination, there may be fun tours or activities. Check into prices ahead of time to budget for these. Consider booking group discounts or taking advantage of online-only pricing or coupons.
Local Transportation – After arriving at the destination, transportation will be needed to get around. Make sure this is considered in the budget, including gas money and insurance when renting a vehicle.
Souvenirs – Don't forget to budget for things to buy to remember the trip or gifts to give loved ones back home.
Emergency Funds
Emergency funds should be available in case anything goes wrong. And something will almost always go wrong. Hopefully, though, it's a minor issue. Emergency funds can cover expenses needed if someone steals the credit cards used for the trip, if transportation falls through and another night at the hotel is required, or if there's an emergency and it's necessary to purchase plane tickets to get back home faster.
Shop for Better Deals
There are deals on just about everything today, and a little pre-planning can make it easier to get them. When considering the most significant vacation expenses, like transportation and accommodations, look for the best deals possible. There are many ways to save on hotel costs or reduce travel expenses. Try searching prices on different websites, negotiating with the hotel, or using memberships and travel points for discounts.
Create – And Use – A Packing List
Take time to think about everything that needs to be packed and create a packing list. At the destination, essential items for the trip may be more expensive. Sunscreen, swimsuits, and other items are often more costly than they might have been back home for a beach vacation because stores know travelers will need them. It can also be challenging to get some supplies due to the destination. Packing everything helps minimize the potential for needing anything at the destination.
Save Money on Eating Out
Eating out for every meal gets expensive fast. Today, many hotels include a few basics needed for cooking, like a small refrigerator, coffee maker, and microwave. Pick up groceries at the destination for at least two meals and snacks per day to cut down on dining out for each meal. If there isn't a way to cook, opt for foods like muffins for breakfast or pretzels for snacks so they won't go bad without refrigeration. It may be better to get breakfast or lunch instead of dinner when dining out, as it's usually less expensive.
Get Extra Money to Fund the Trip
Heading out on a summer getaway can be expensive, even when sticking with a budget. There is help available. Whether there just isn't enough money right now to head out or there's an emergency that cuts into the travel funds before leaving, King of Kash can help with their no credit check installment loans. It may even be possible to get a loan to cover emergency expenses while traveling. Apply for a loan to help cover the costs of vacation, then make payments over time until it's all paid off. With this help, funding the perfect summer getaway might be a little easier to do.
Ready to head out on vacation? If you're trying to do it for less, take time to plan long before you pack up and head out the door. A little planning and research beforehand will help you save as much money as possible and do a lot more for less. If you do need a little bit of help, check out installment loans to make sure you have enough cash to enjoy the vacation without worry.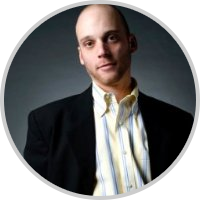 Cary Silverman is a consummate entrepreneur having sold multiple companies during his 20 years of business experience in the financial industry, but for him, it isn't about the money. His success is rooted in his passion to focus on doing something better today than it was done yesterday. These days, he's the CEO of Waldo General, Inc. that oversees the operation of King of Kash.